We are pleased to present our new paper in PLOS Biology with Steven Delean, Julie Lockwood, Jason Sadowski, and Tim Blackburn. Our research highlights that propagule pressure consistently explains establishment success of alien species. Our results underpin a clear policy and management target for slowing invasion rates by reducing propagule pressure—ideally to single figures or zero—regardless of any other feature of the invasion.
We also have a new book chapter with Pablo Garcia-Diaz and Tim Blackburn published in CABI Invasives: Invasion Biology - Hypotheses and Evidence. Check out the interactive webpage!
Katie Hill & Kristine Nielson had a great time at the 14th Australasian Environmental Isotope Conference (AEIC) in Wellington, New Zealand. Check out their poster on preliminary isotopic results from our Environment Institute funded biosecurity provenancing project on red-eared slider turtles here.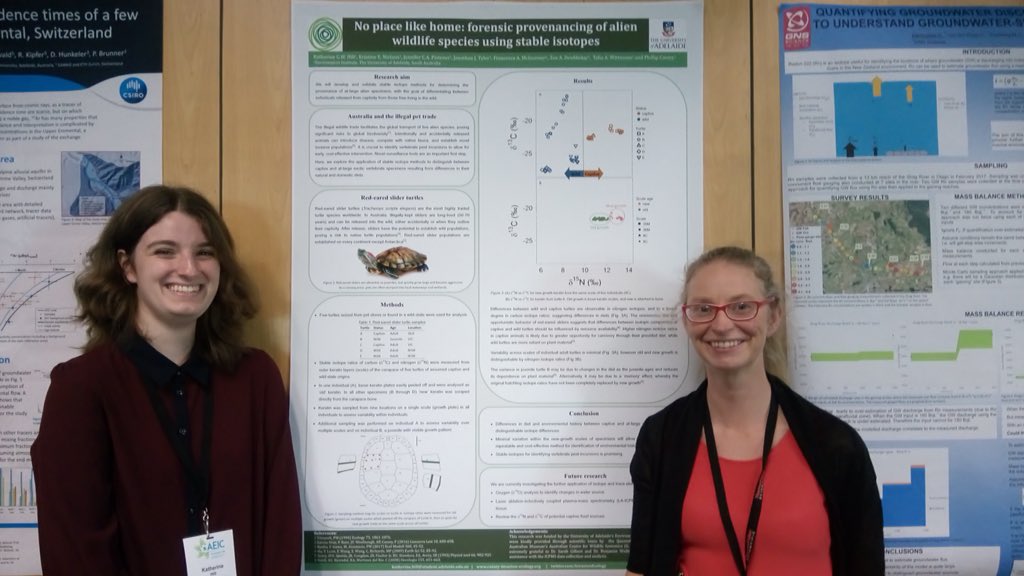 The NRM conference was a huge success! Amy, Katie & Adam all presented talks and showcased the diverse research output from our lab!.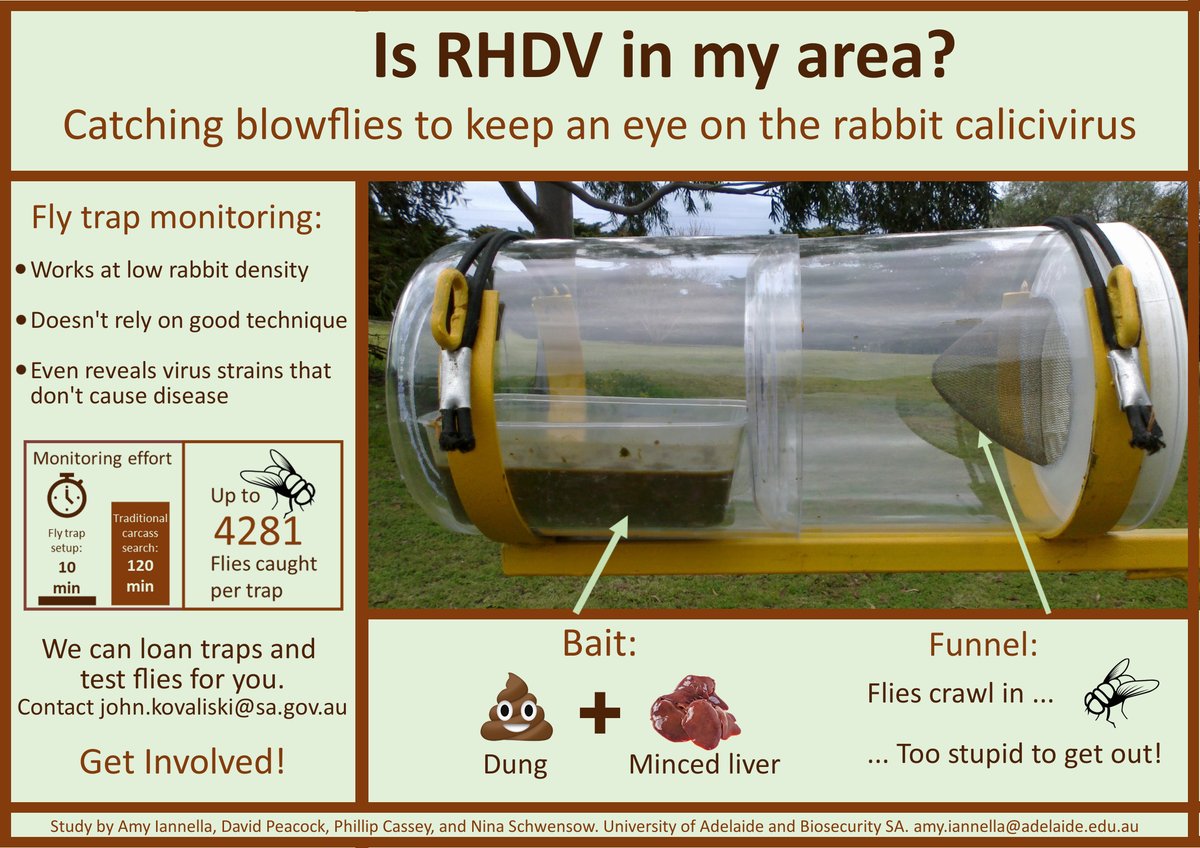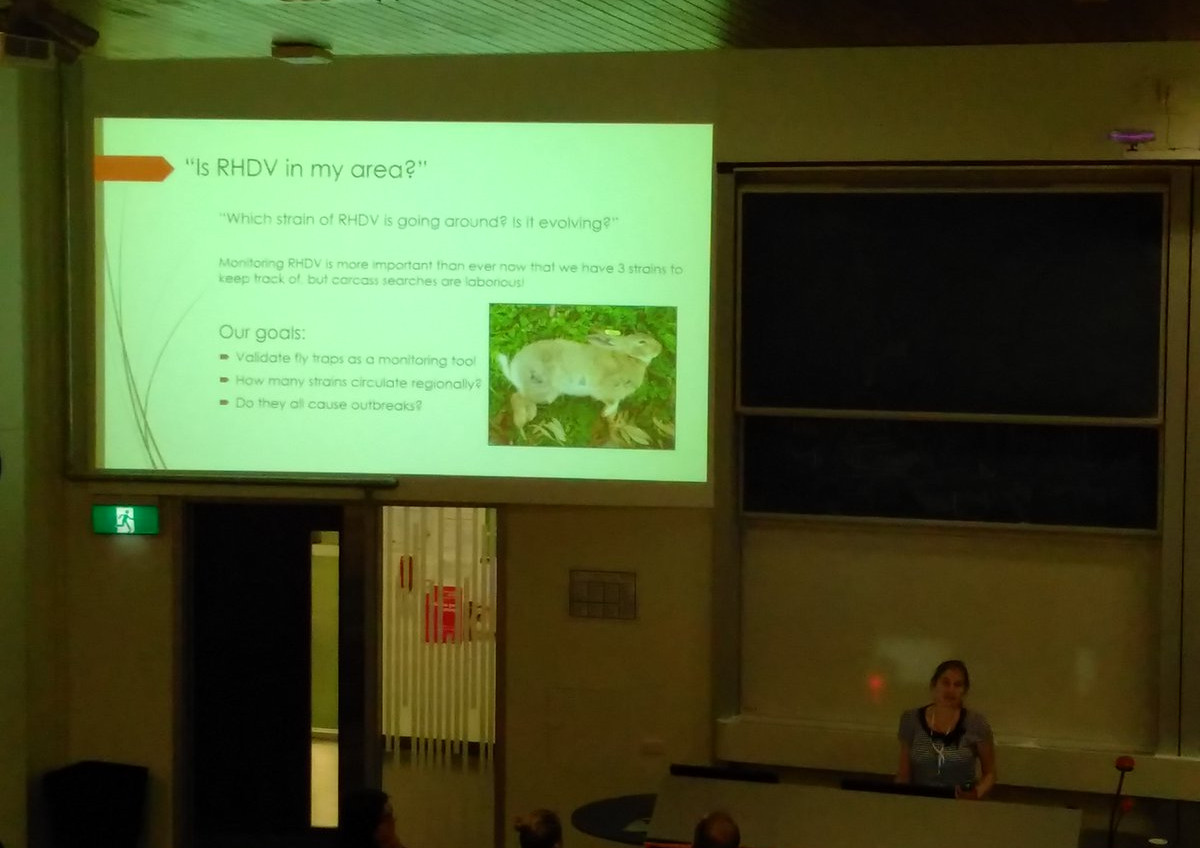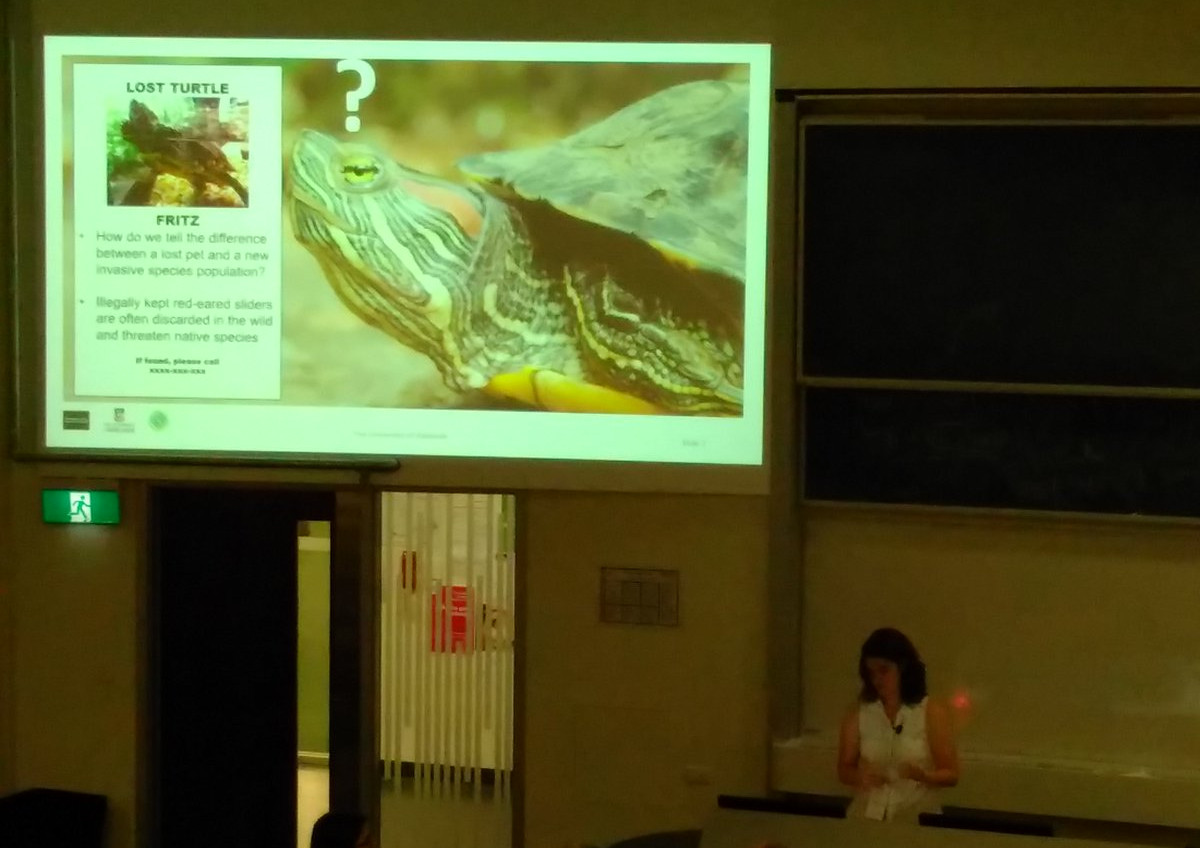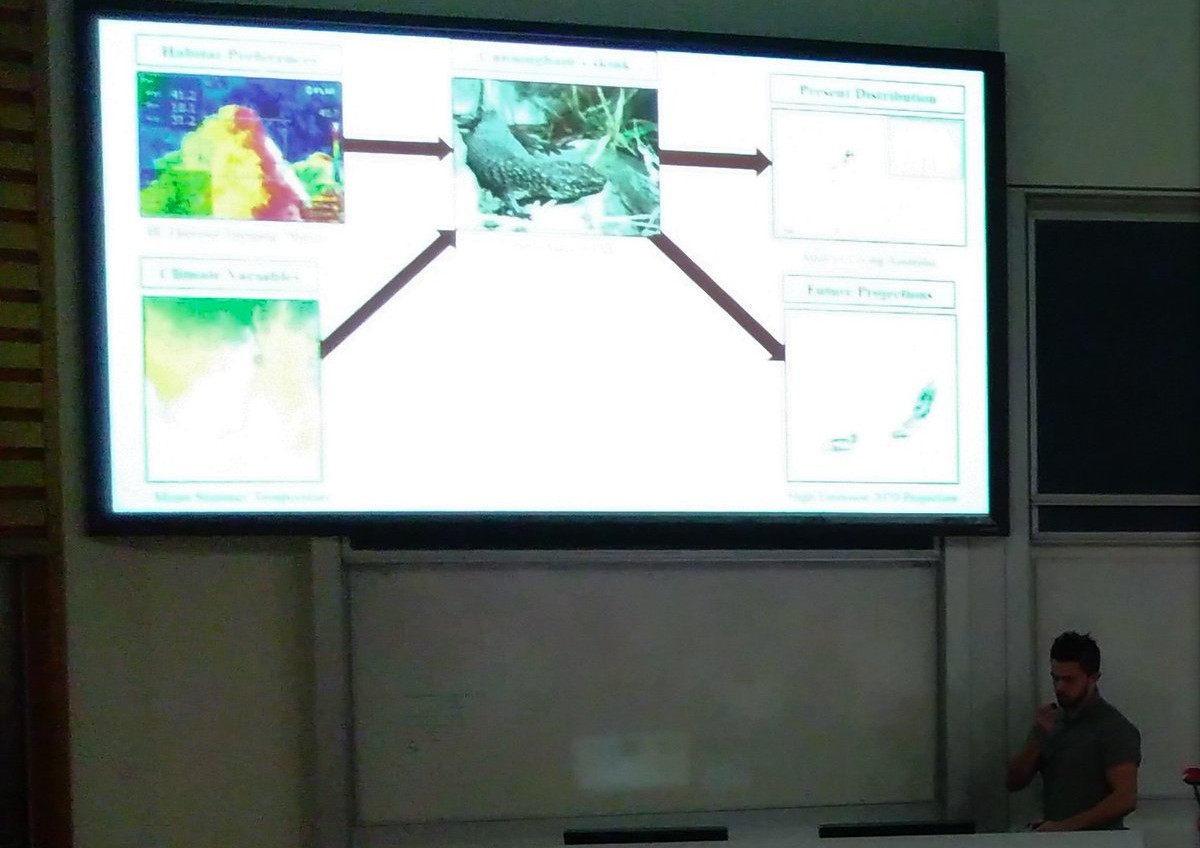 Phill, Jack, and Steve have just returned from a productive field trip to Calperum Station, South Australia with the third year 'Concepts in Ecology' students. Jack has also completed his last PhD field trip to Kalamurina Wildlife Sanctuary. He has been investigating how the spatiotemporal movement patterns, resource utilisation and resource selection by dingoes are driven by environmental and meteorological variables. We are excited to see the outcomes of Jack's research in the coming months!
Phill has been busy teaching his advanced science course 'Principles & Practice of Research', and was recently in Sydney to meet with our collaborators at the Australian Museum for the preparation of an ARC Linkage proposal later this year.
Phill will be presenting at the Australian Institute of Criminology's annual meeting on Organised Crime Research this month: "Where did all the Pangolins go? Transnational wildlife trafficking".
We are very proud of our students for taking home a great collection of prizes at our annual School of Biological Sciences Awards and Graduation event. Adam was awarded the Russell Baudinette Travel Scholarship, Ellen was awarded the Ernest Ayers Scholarship, Jacob was awarded the Michael Smyth Memorial Prize and Pablo was awarded the Postgraduate Achievement Award. They have all worked extremely hard and these awards are very well deserved! We would also like to congratulate Ellen, Adam, Mark and Katie for their outstanding efforts and recently graduating at the University of Adelaide's May graduations ceremony.