Lab News | March 2018
Centre for Invasive Species Solutions
It has been a great start to 2018 for the Invasion Science & Wildlife Ecology team. We have been busily writing grants, welcoming new students and preparing for the year's teaching and research activities!
Phill has also been busy with Associate Head of the Department of Ecology & Evolutionary Biology duties and we kicked off the start of the year with a welcome BBQ! It was a huge turn out and great opportunity to meet the new students joining the department this year.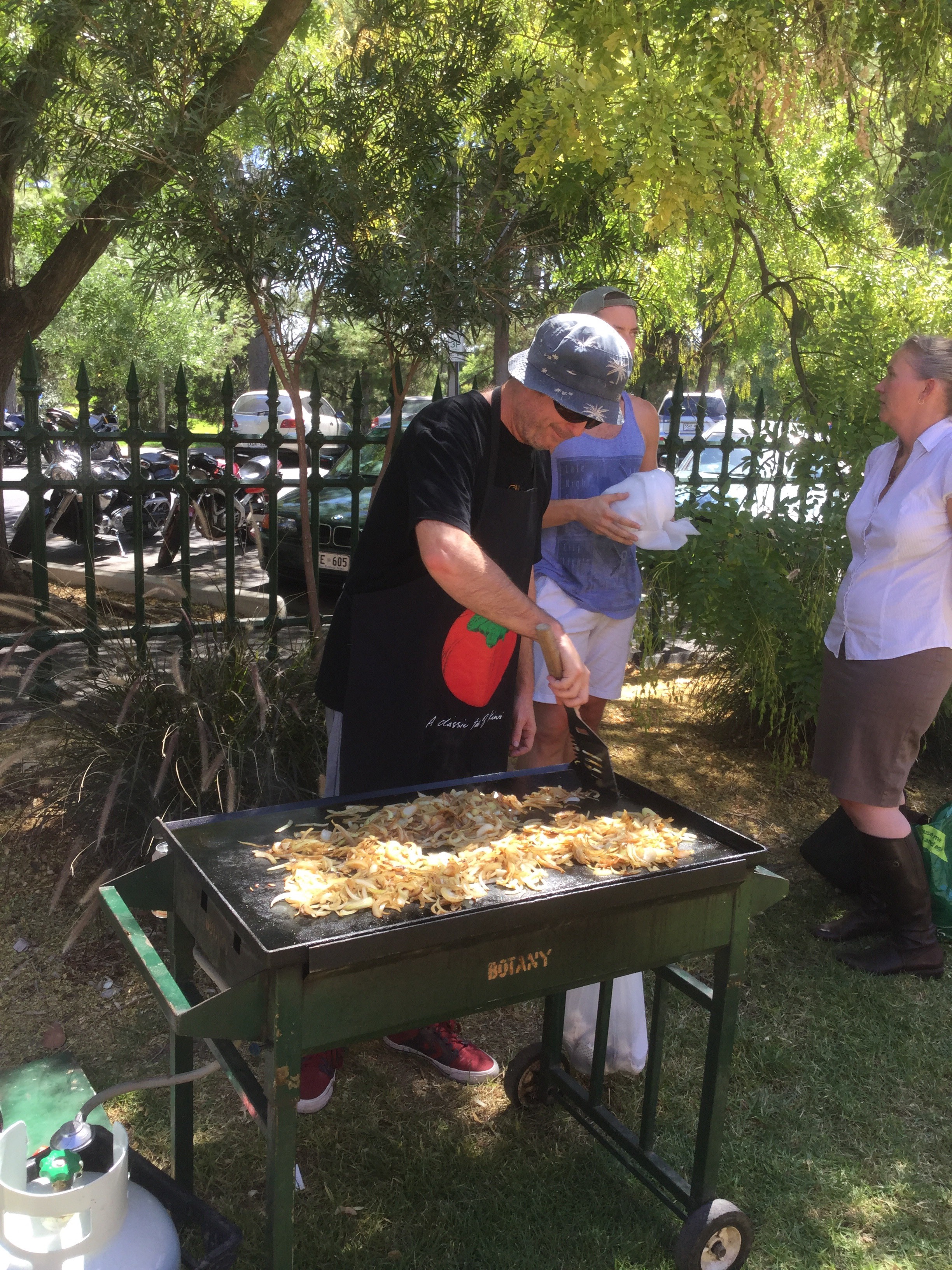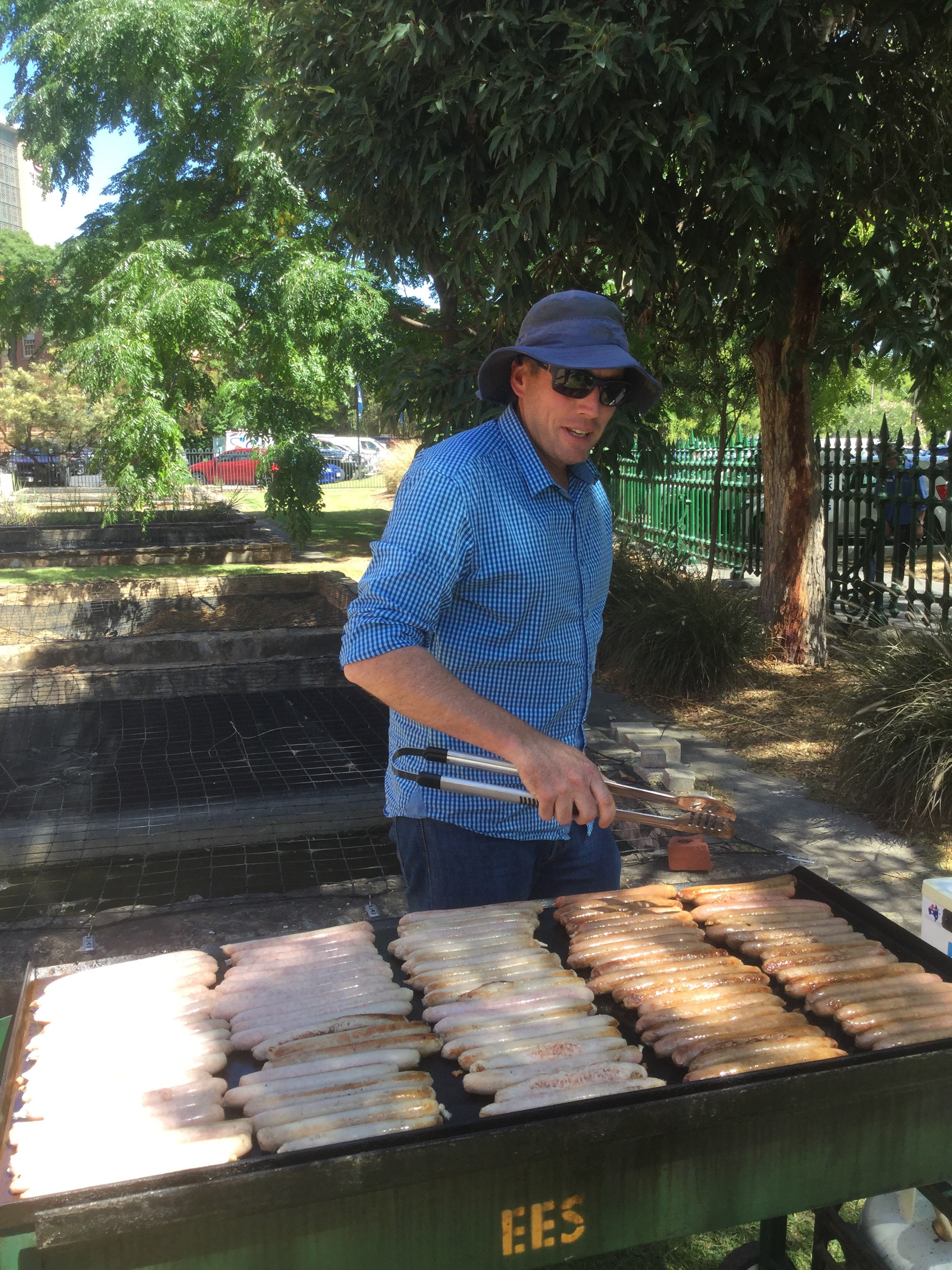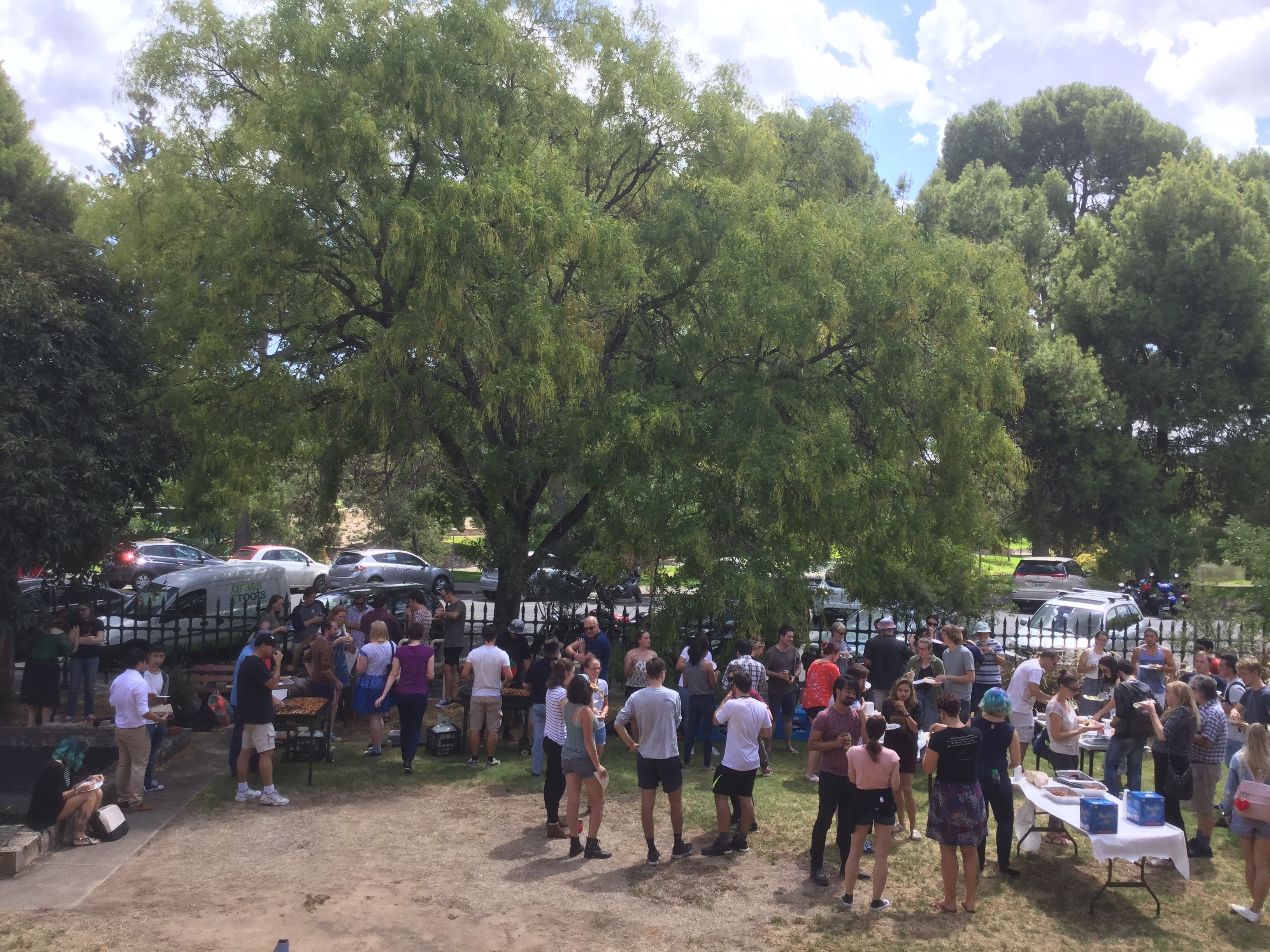 We had a great night out for our annual lab group Fringe event, exploring the Parade of Lights on the University of Adelaide's North Terrace campus, and attending the No Frills Cabaret show filled with circus, acrobatics, comedy and dangerous tricks!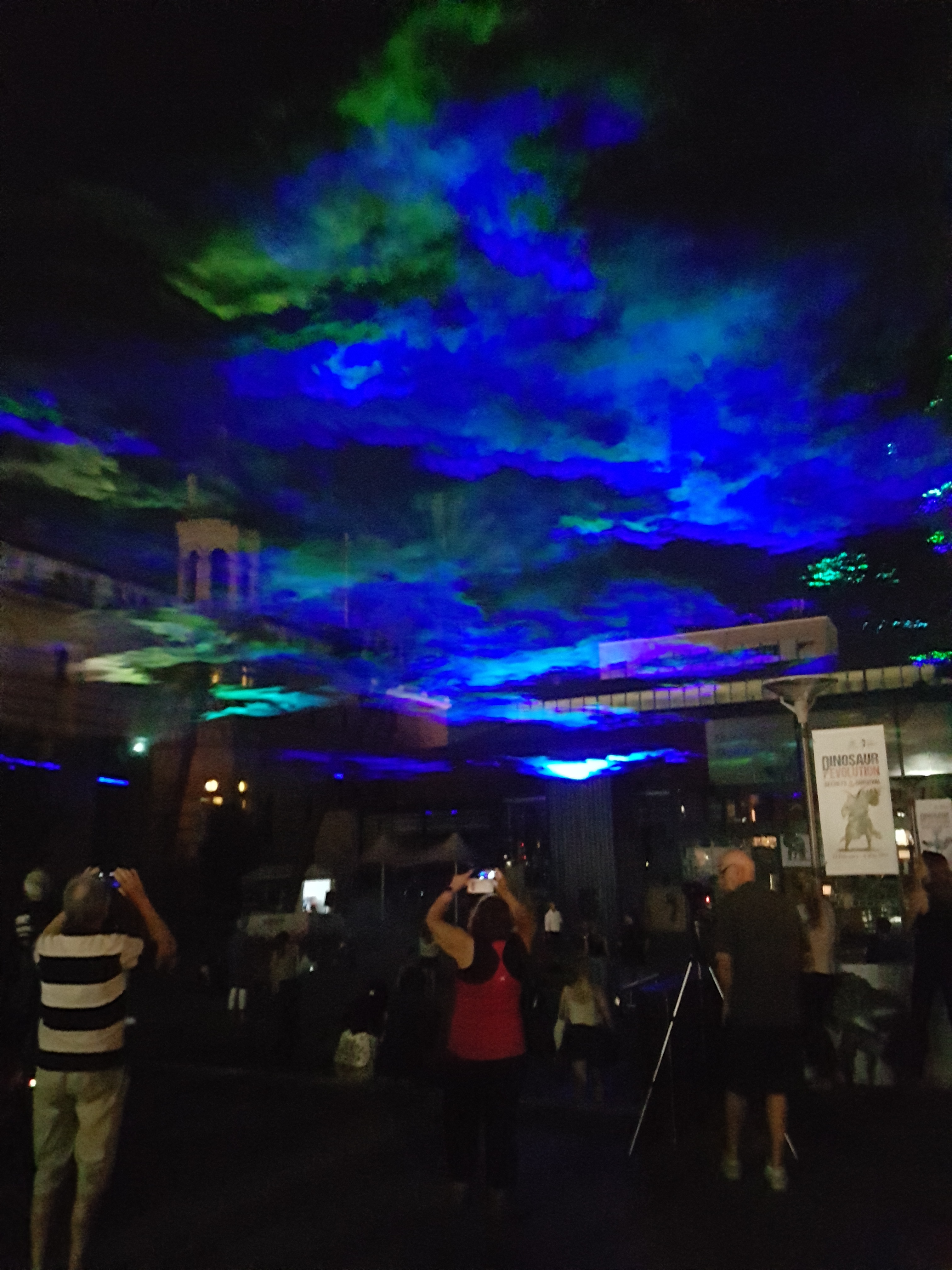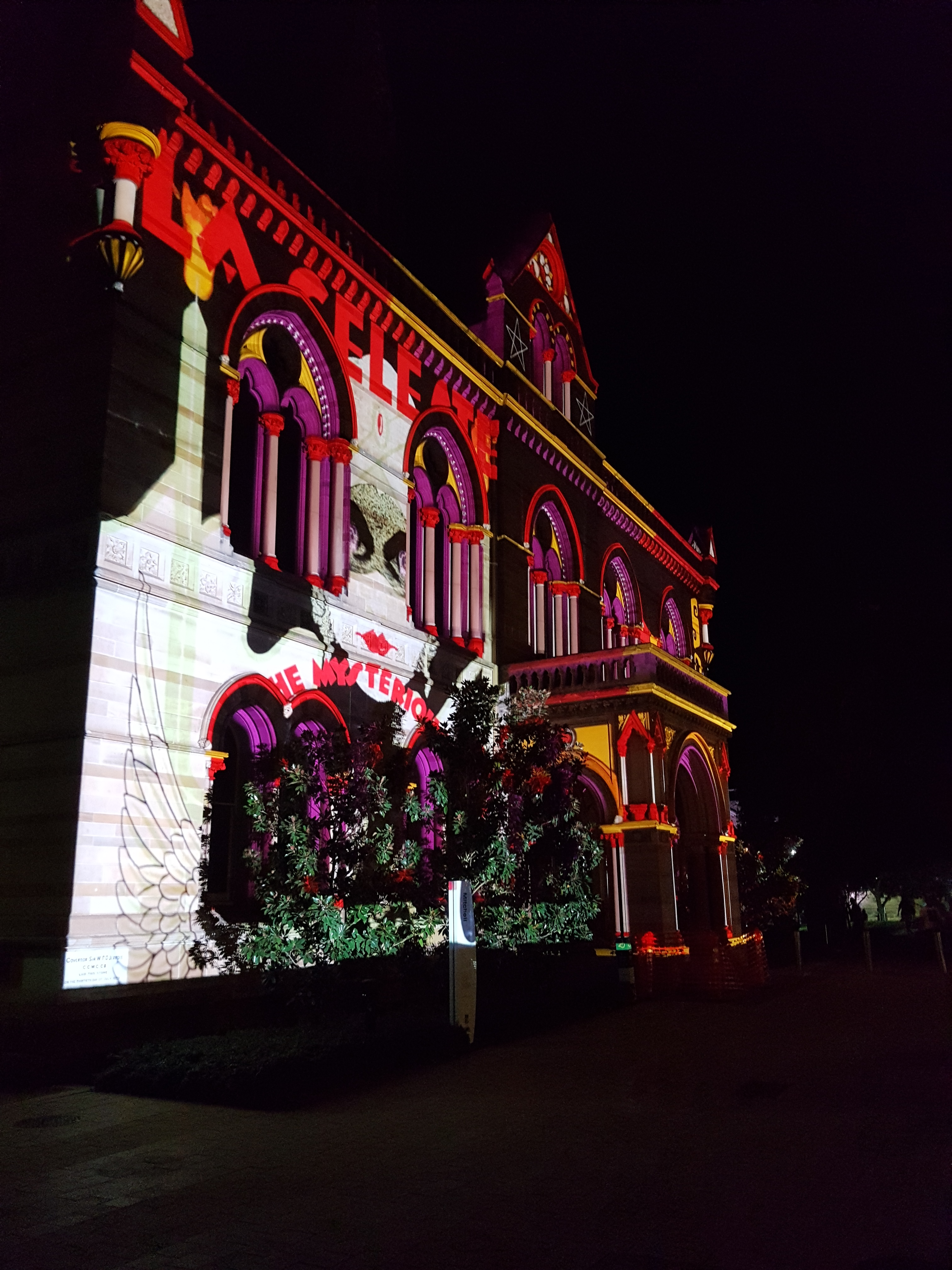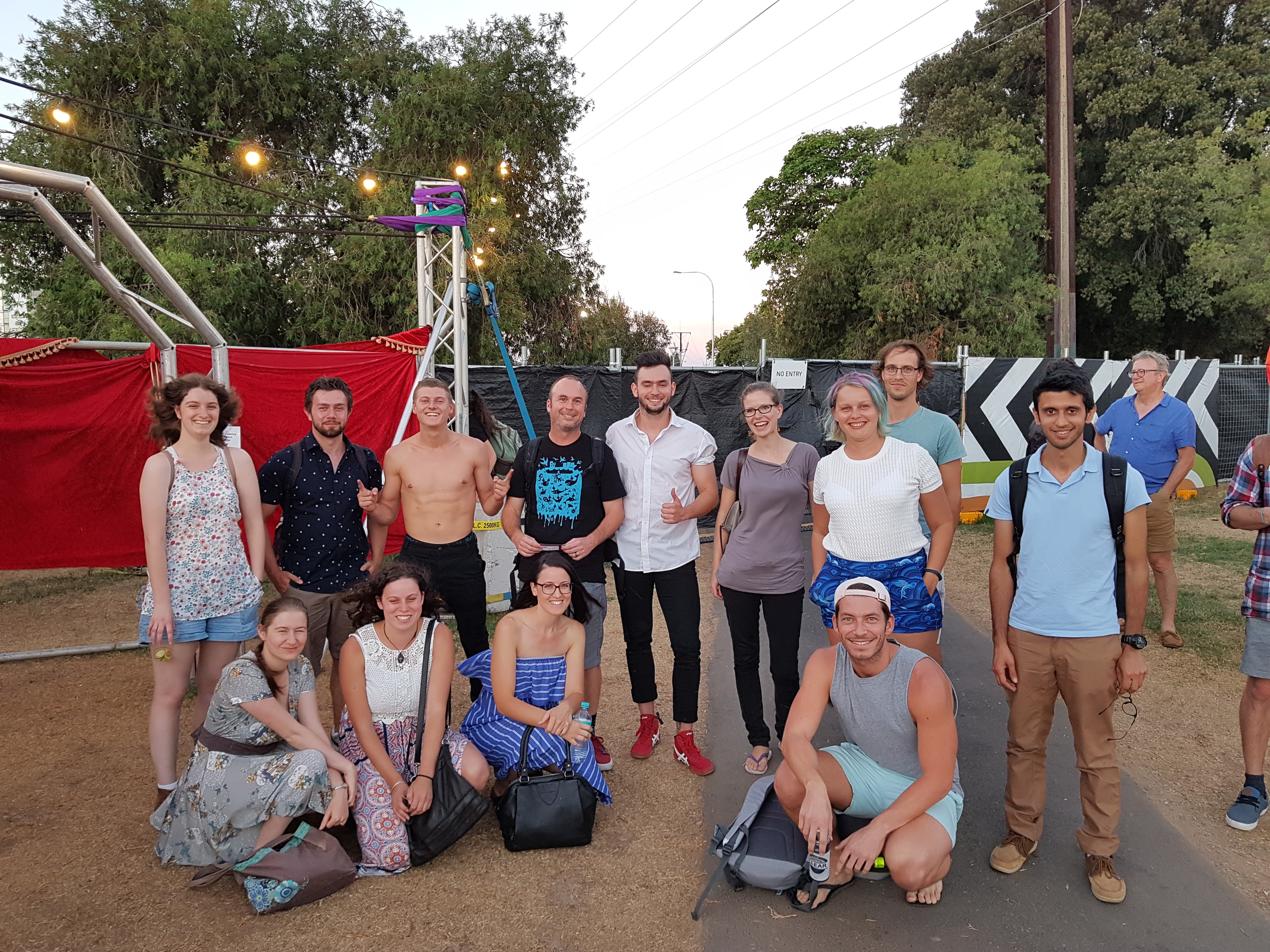 Our new Centre for Invasive Species Solutions (CISS) project on Understanding and intervening in illegal trade in non-native species has commenced and we are currently in the process of appointing a Research Associate to develop new methods for mining open source information from both the open and "dark" web, to identify social, temporal and geographic predictors of the distribution of exotic pet keeping, alien incursions, and illegal trade.
A very warm welcome to our new PhD students Aakash Lamba and Adam Toomes. Aakash will be exploring accessible, customisable and novel technological solutions for enhancing effectiveness of biodiversity conservation initiatives. Adam is partly funded through CISS and will be monitoring the dynamics of online illegal and legal reptile trade and determining the origins of confiscated wildlife using network analyses.
Our new honours students Aurelie Kanishka & Katie Hill did a great job of presenting their initial honours research seminars this month. Aurelie will be researching evidence for trait dominance in dingo-domestic dog hybrid skeletons, and Katie is investigating isotope ratios in invasive species provenance, using galahs and red-eared slider turtles as case study species. We are looking forward to seeing their results later this year!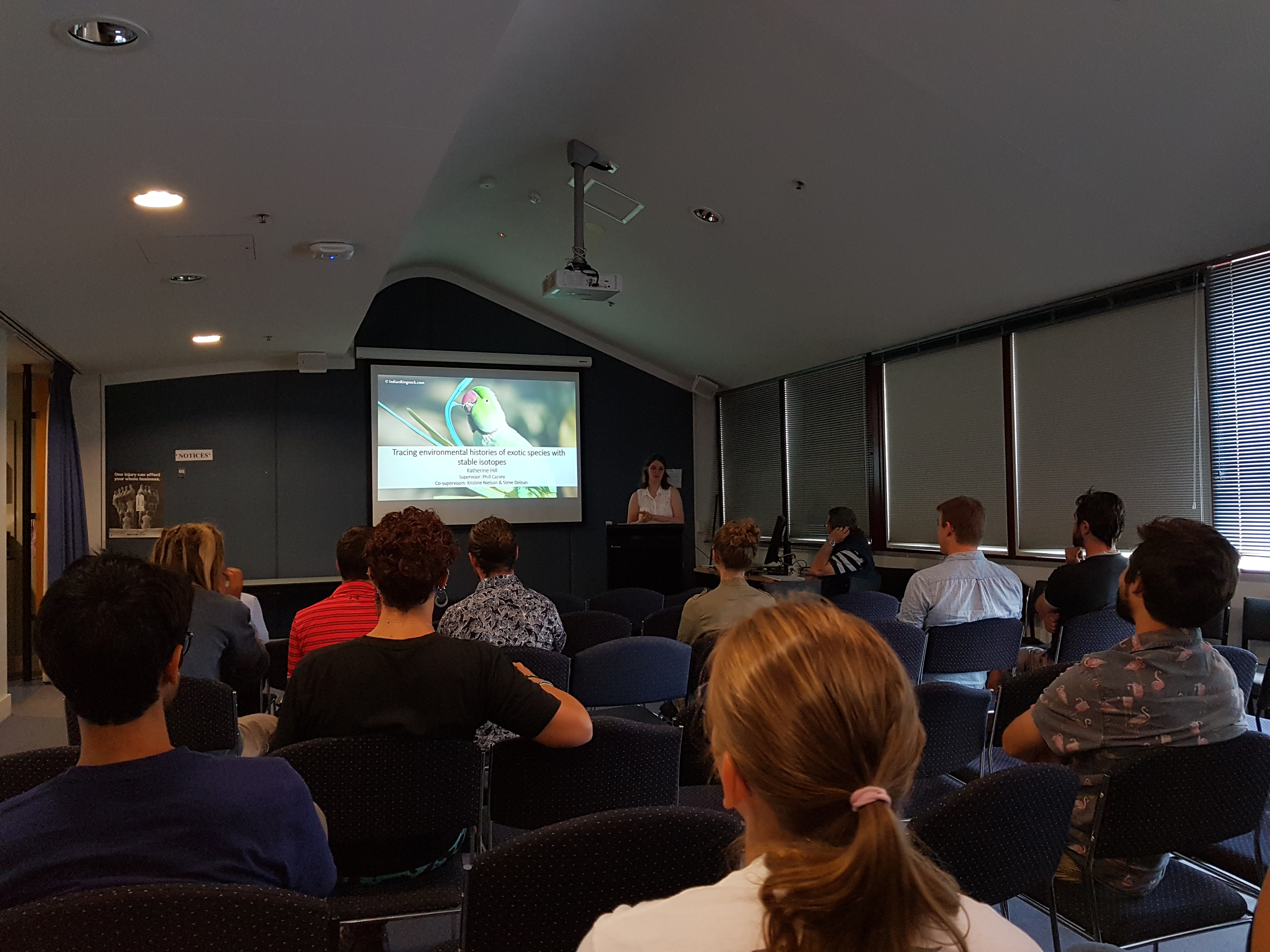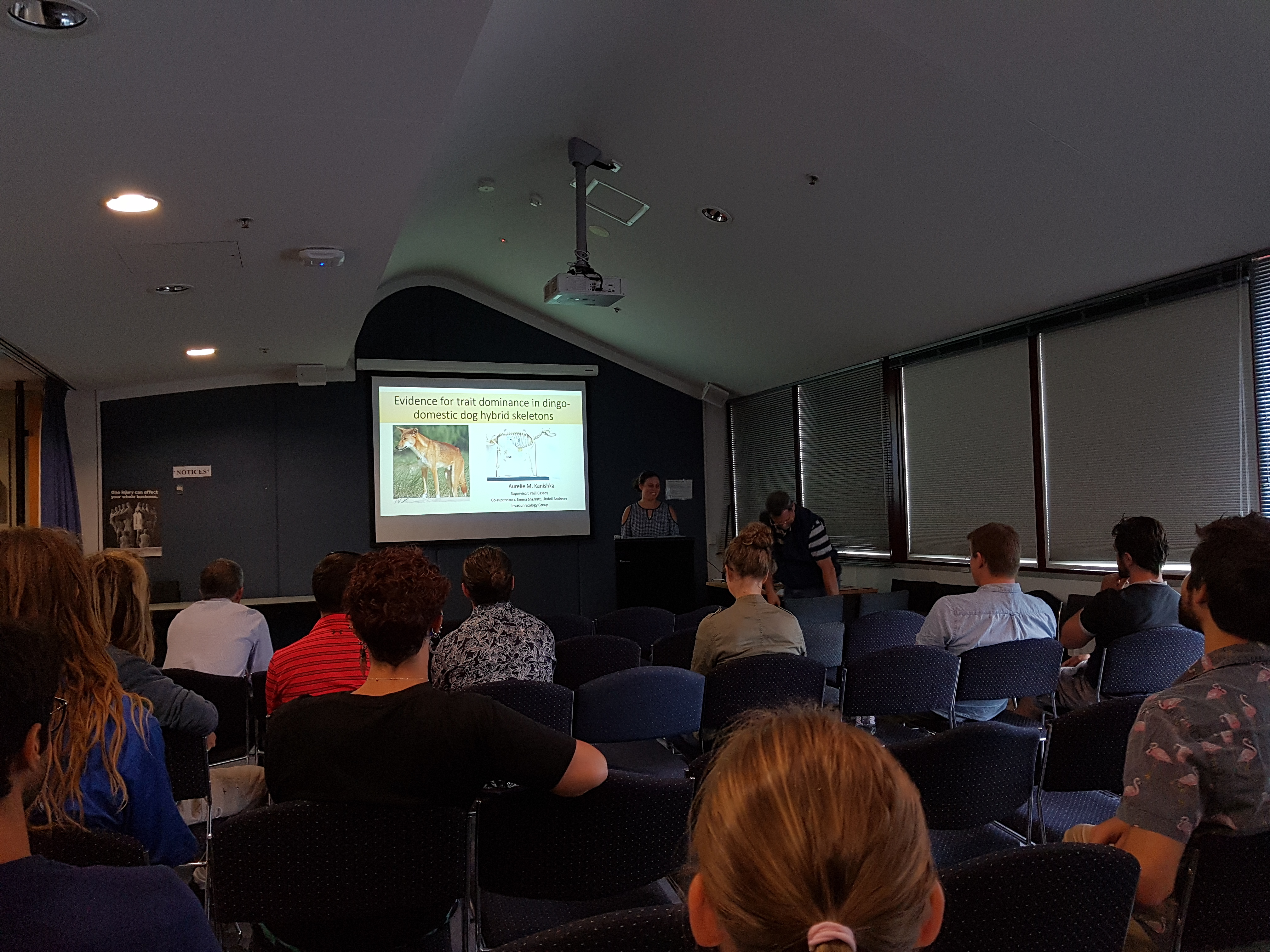 Katie Hill & Kristine Nielson have been busy putting together a poster for the 14th Australasian Environmental Isotope Conference (AEIC) in Wellington, New Zealand later this month. They will be presenting preliminary isotopic results from our Environment Institute funded biosecurity provenancing project on red-eared slider turtles.
Busy times are also ahead, Phill will be presenting on Wildlife Trade at the WWF supported Earth Hour event at the University of Adelaide on March 24th, and Phill will also be presenting at the Australian Institute of Criminology's annual meeting on Organised Crime Research in May this year.
As a group aimed at combatting wildlife crime, we have been assisting Wildlife Alliance to raise enough money to fund five Wildlife Trade signs to be displayed on Tuk Tuk's in Cambodia, in the hope of raising further awareness on the negative impacts of wildlife crime. In February, we were very excited to see our first (of five) Tuk Tuk signs on the streets of Phnom Penh, commissioned from our morning tea fundraising. Wildlife Alliance, in Cambodia, are one group developing campaigns for greater public awareness regarding the harm illegal wildlife trade has on individual animal welfare and species survival, and ultimately helping to reduce the demand for wildlife products.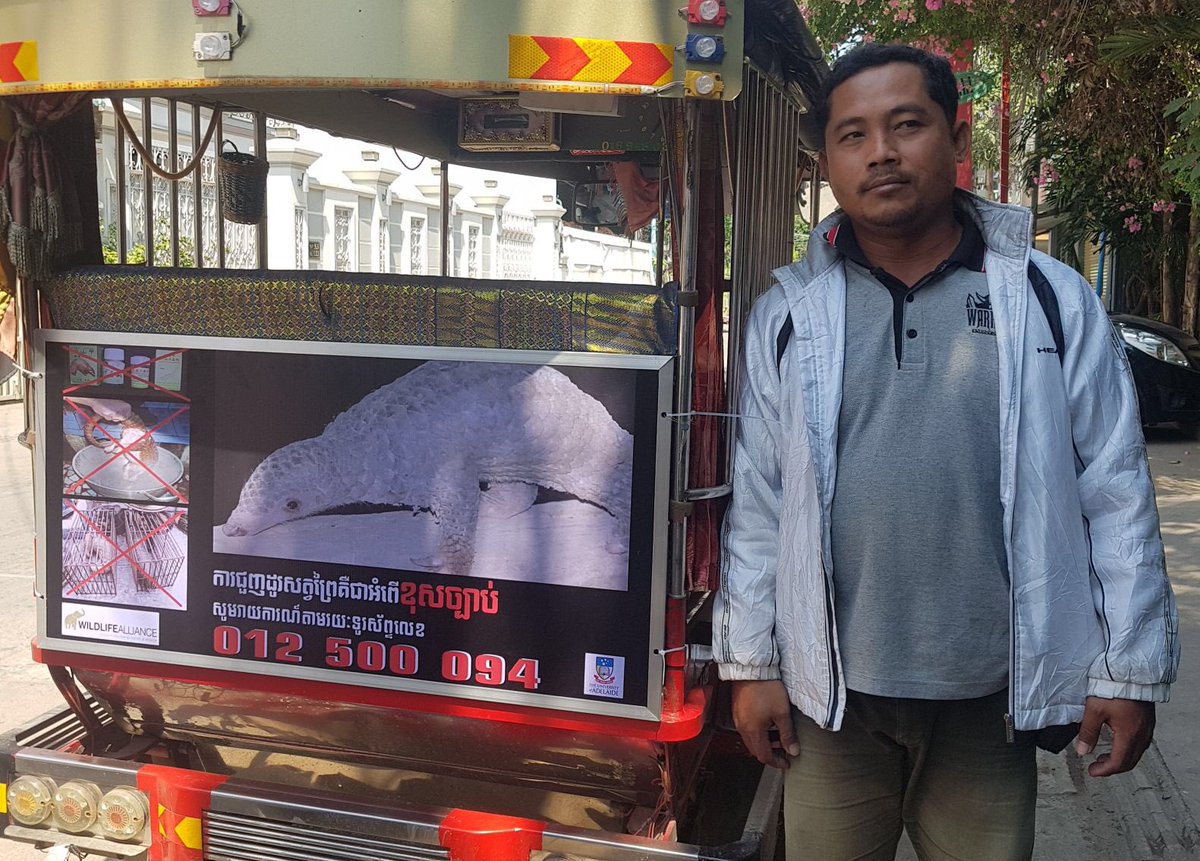 Lab News | December 2017
What a great year 2017 has been!
What a great year 2017 has been! Our Honours students Jacob, Adam, Mark and Ellen all successfully completed their honours candidature and Pablo and Toni submitted their PhD's! It has been a pleasure to have had them all as part of the team and we wish them all the best in their future endeavours.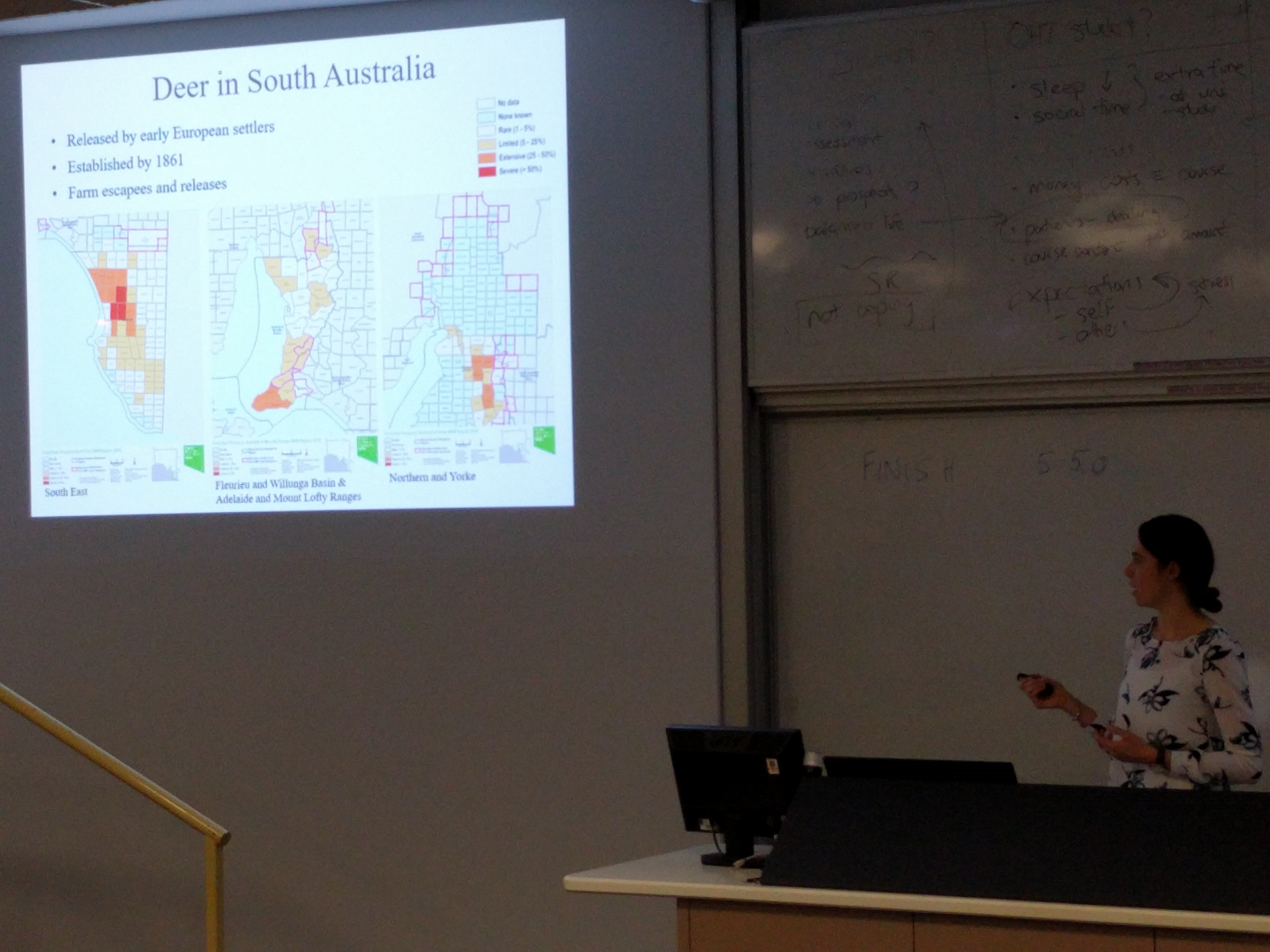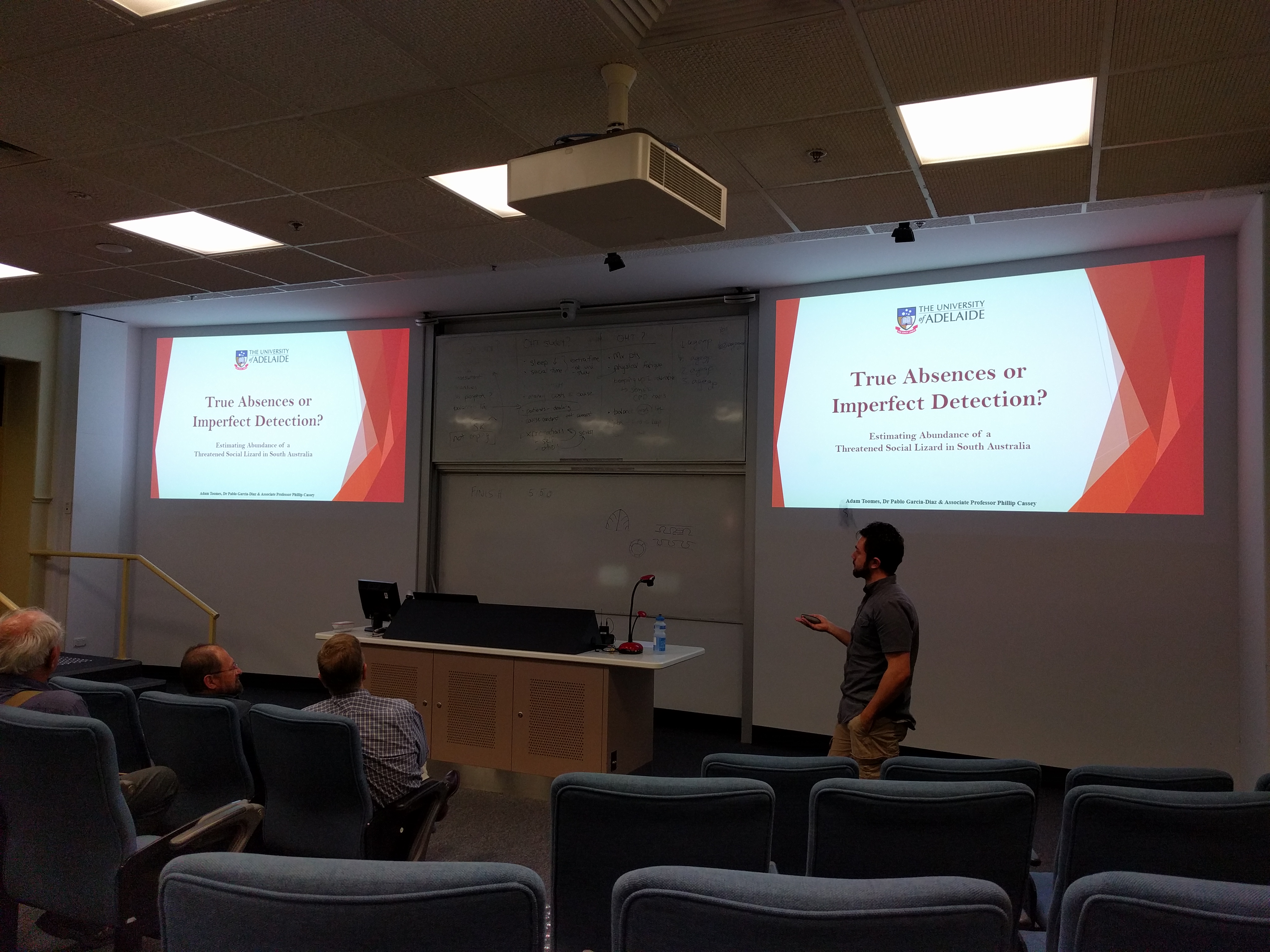 Our continuing PhD students have been busy with field work, data analyses, presenting at and attending conferences. We welcomed a new member to the team with the arrival of Amy's baby girl Naomi, and next year Adam will be continuing in the lab and commencing a PhD. Adam will be monitoring the dynamics of online illegal and legal reptile trade. In 2018 we will also welcome two new Honours students, Katie Hill and Aurelie Kanishka. Our new Centre for Invasive Species Solutions project on Understanding and intervening in illegal trade in non-native species will be kicking off early next year!
The lab has been very busy in the last few months. Adam, Sarah and Phill had a great time at the 9th Illicit Networks & Policy Flows Workshops at Flinders University where they gained some great insight into transnational trafficking and network analyses. We have also had several visitors, including Craig White and Pieter Arnold from Monash University, Alex Pigot from University College London, and Rebecca Johnson from the Australian Museum.
It has been very exciting to be working with Rebecca Johnson on our Environment Institute funded biosecurity provenancing of illegal incursions of alien wildlife project. Thanks to Rebecca we now have some more red-eared slider turtle samples and hope to have some exciting results to share in the New Year!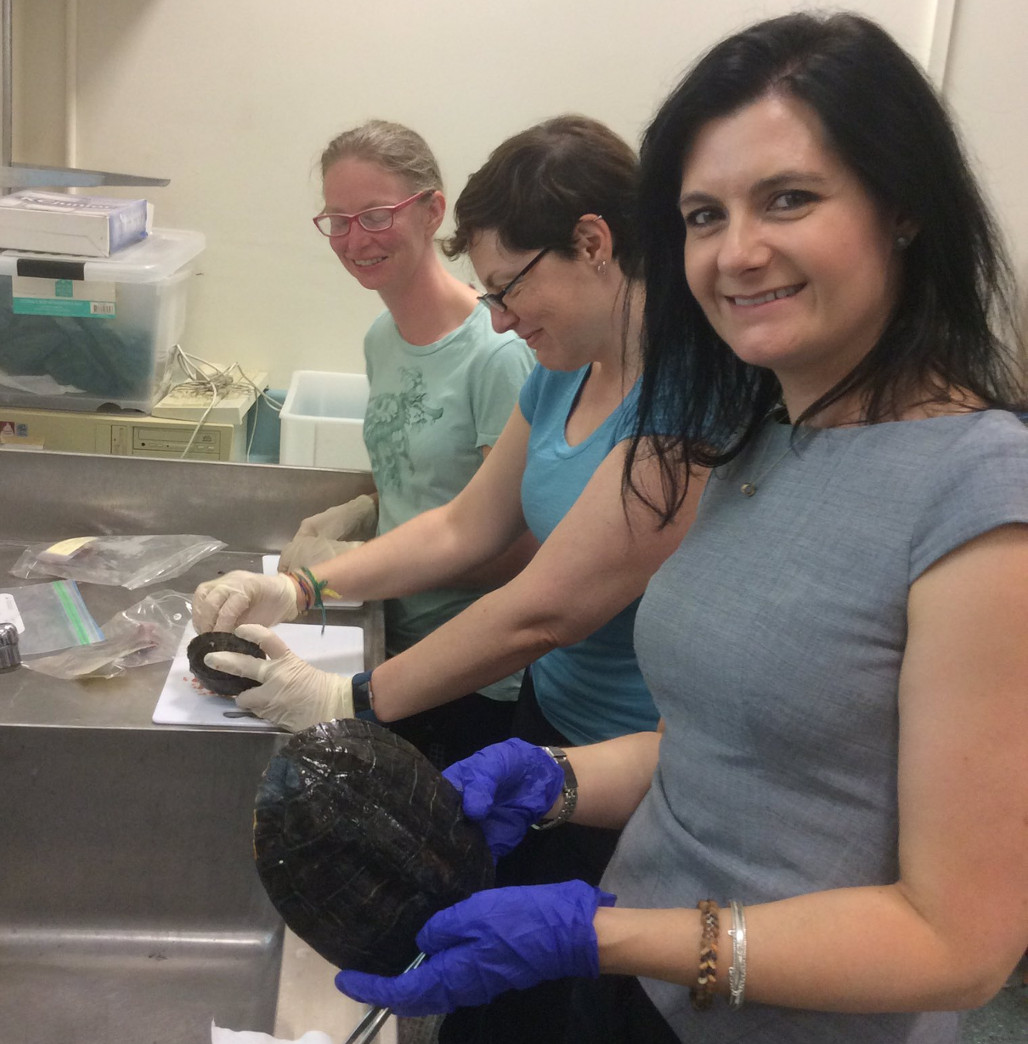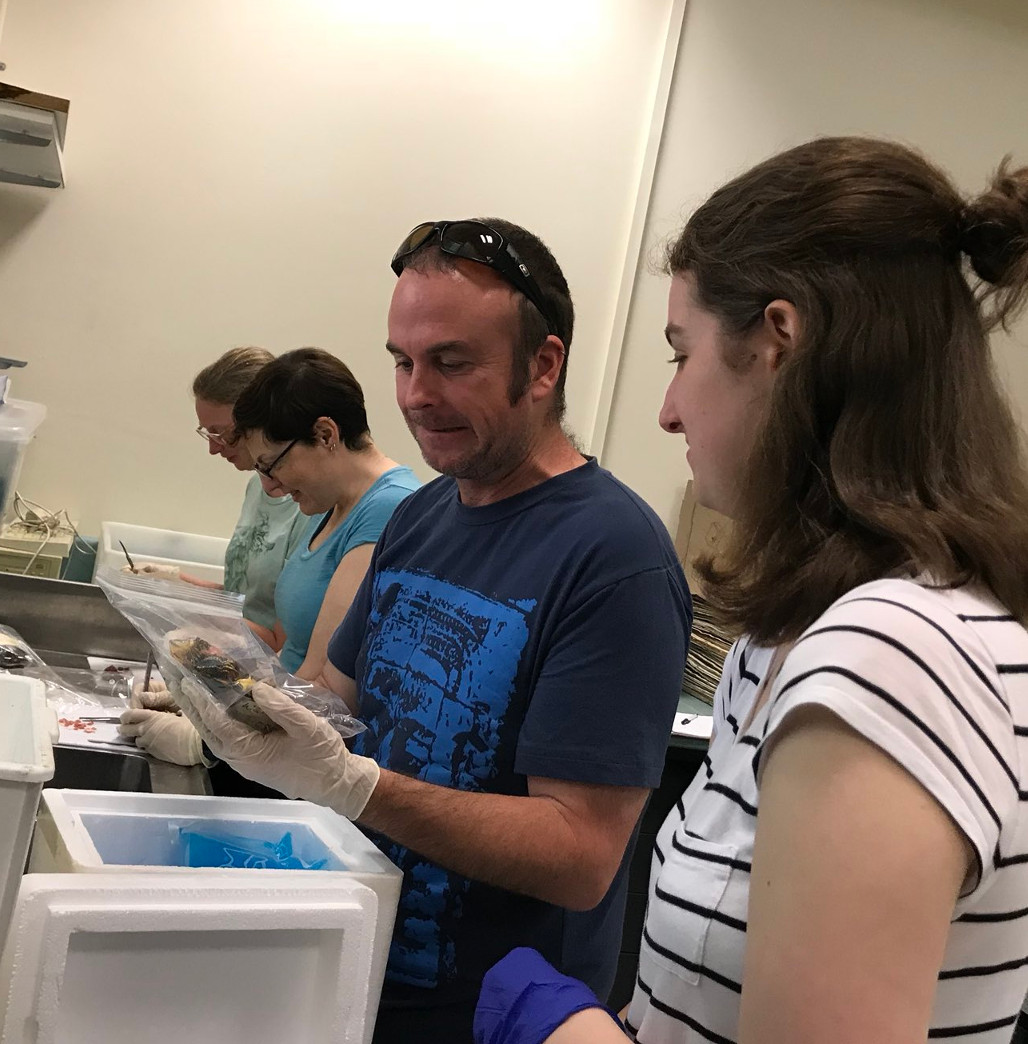 2017 has been a great year for research publications with over 20 papers coming out of the lab this year. Check out our new paper on how to incorporate information on propagule pressure in the analysis of alien establishment success. Phill and Pablo's new piece on broad conservation practice and protecting the unknowns, has been published along with Sarah's analysis with TRAFFIC on the global pangolin trafficking routes between 2010 and 2015. Sarah's research identified that at least 67 countries were involved in pangolin trafficking, highlighting the global nature of this illegal trade. 159 unique international trade routes were identified, with an average of 27 new trade routes emerging every year!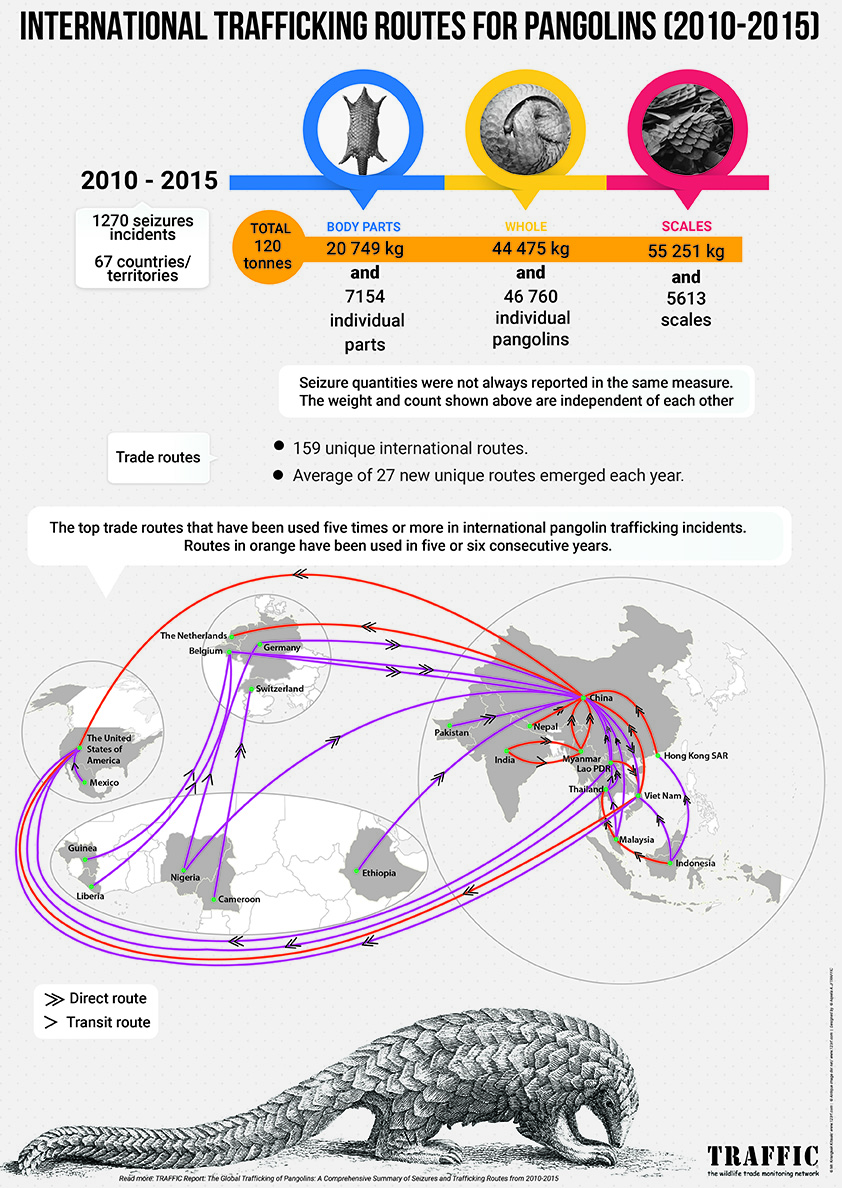 As the end of 2017 approaches, we have had some great Christmas celebrations, including cricket and a BBQ for our departmental Christmas party and this year's lab group Christmas party had it all! Pub drinks, a Thai banquet dinner, weird party golf, and a night club dance off. Sarah proved to be the best golfer in the lab, taking home the crown!
We look forward to sharing more of our research outputs with you in the New Year and wish you all a wonderful Christmas and a safe and relaxing summer period!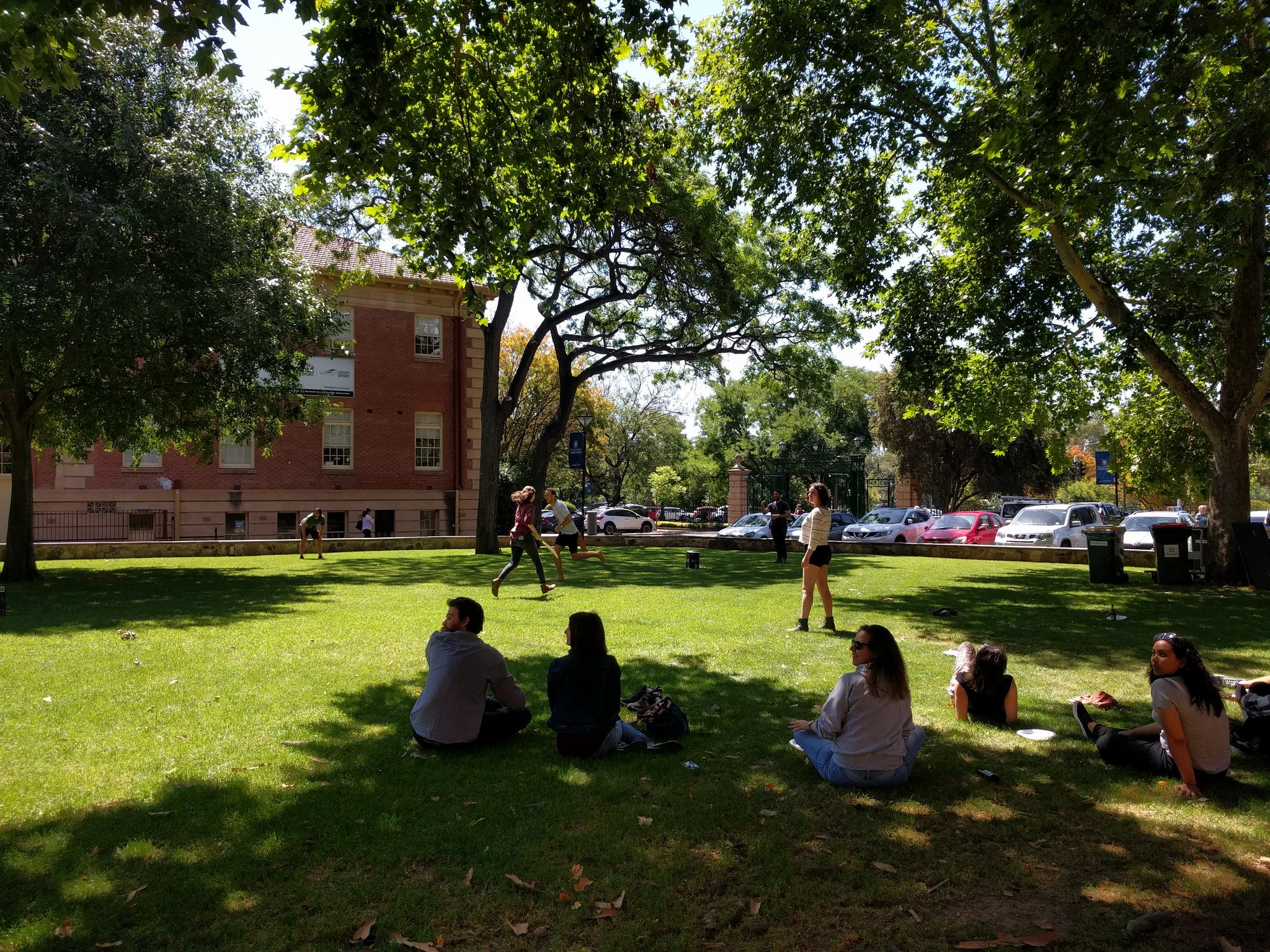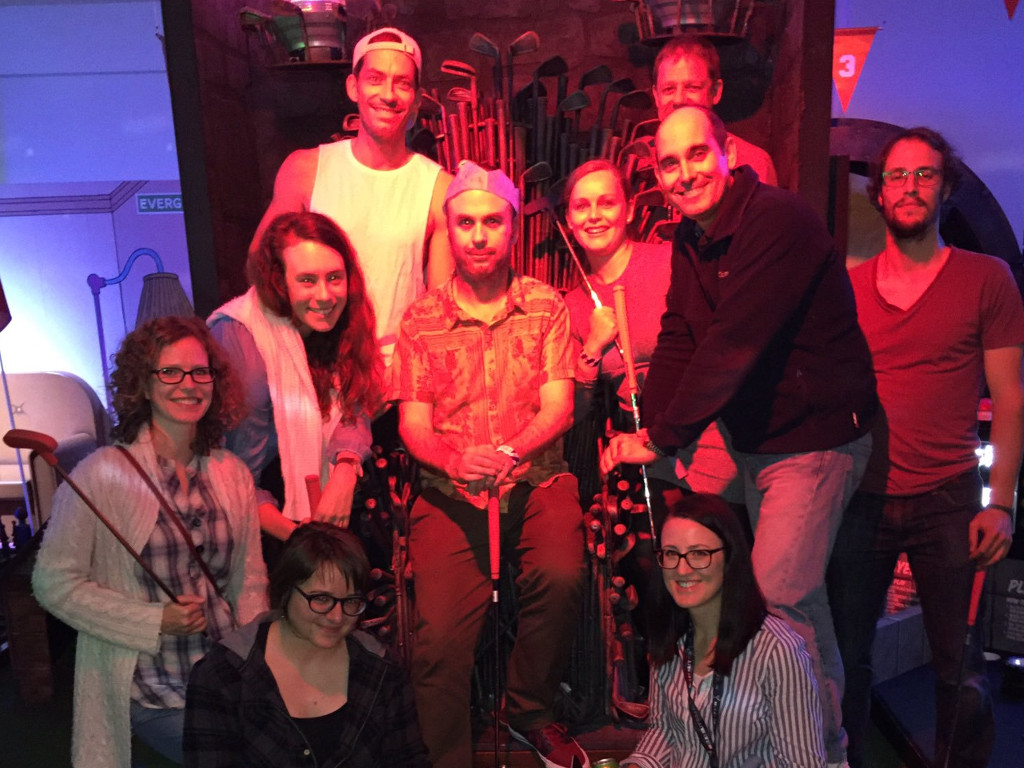 ---
Lab News | October 2017
It is an exciting time of the year in the lab!
It is an exciting time of the year in the lab. A huge congratulations to Toni Dalziel for not only successfully submitting her PhD this month, but for also commencing her new position with CSIRO at the Animal Heath Laboratories in Geelong, Victoria. We wish Toni all the best on this new adventure and look forward to many more collaborations in the future!
Jack and Sarah have returned from their holidays in Africa and Germany. Jack encountered some amazing wildlife, in particular he witnessed the wildebeest migration through the Serengeti, Tanzania. Needless to say we were all a bit jealous back in the lab. Talia also recently returned from a holiday to tropical north Queensland where she greatly enjoyed the sunshine, rainforests, waterfalls and snorkelling with turtles on the Great Barrier Reef!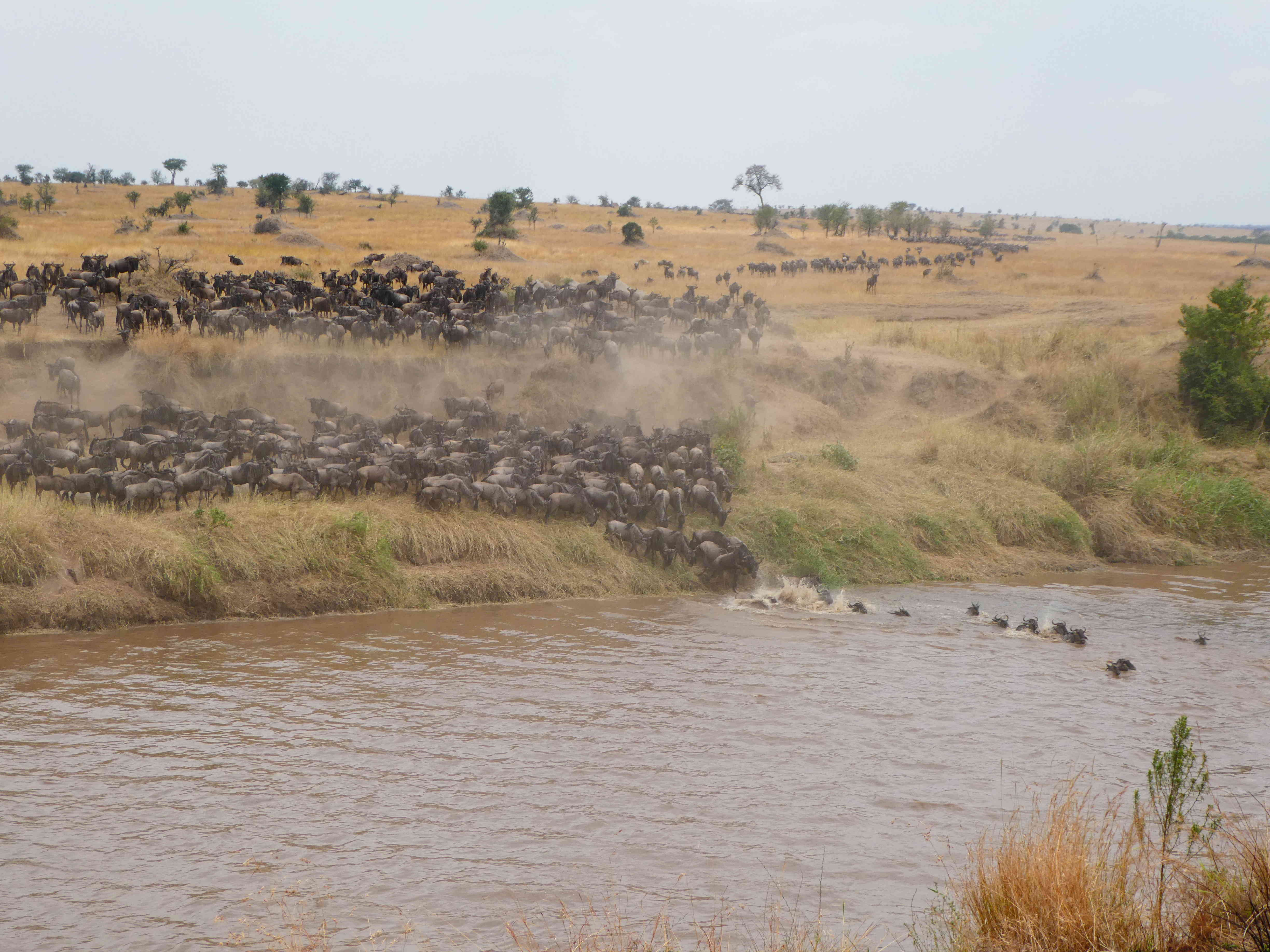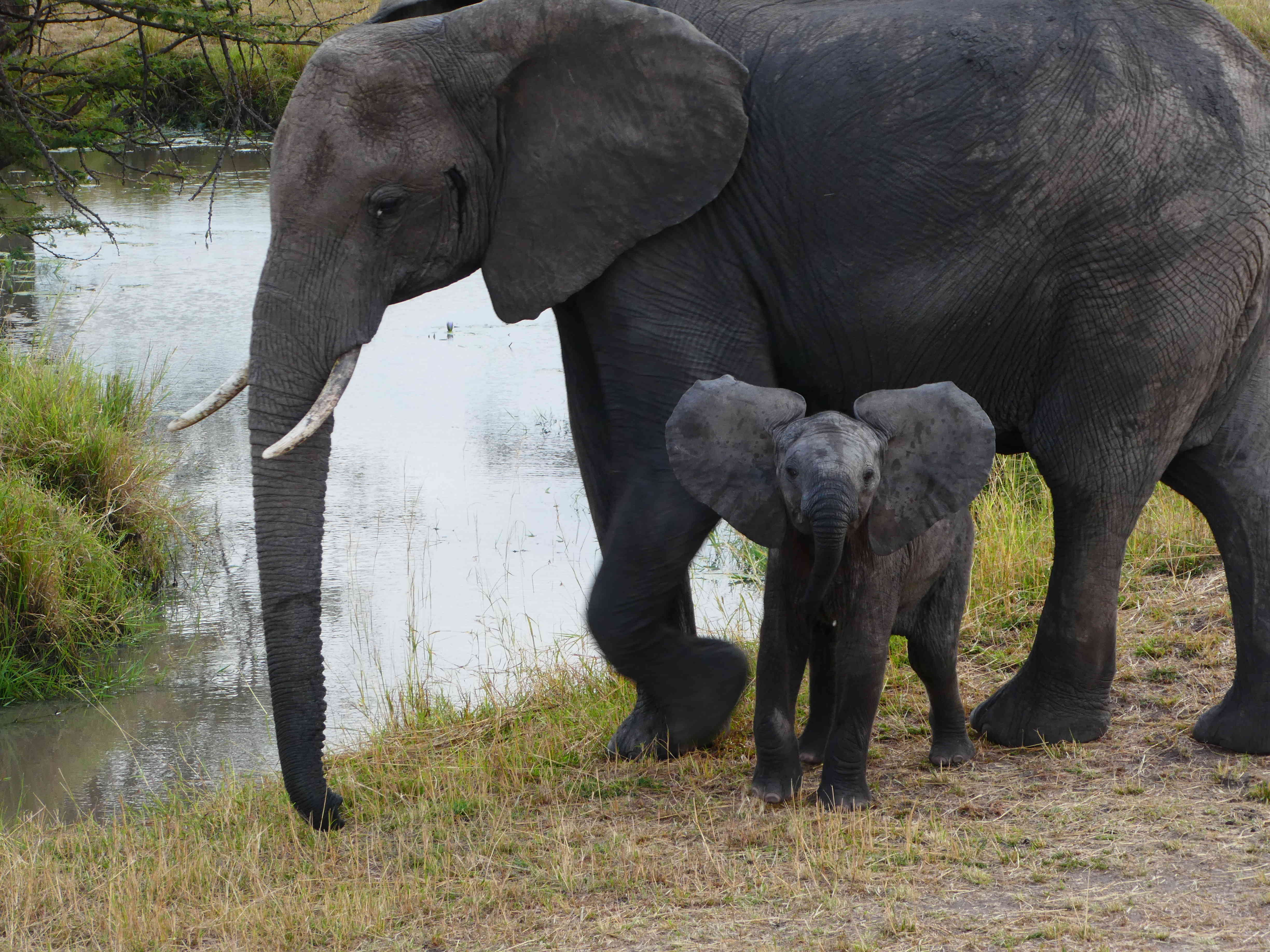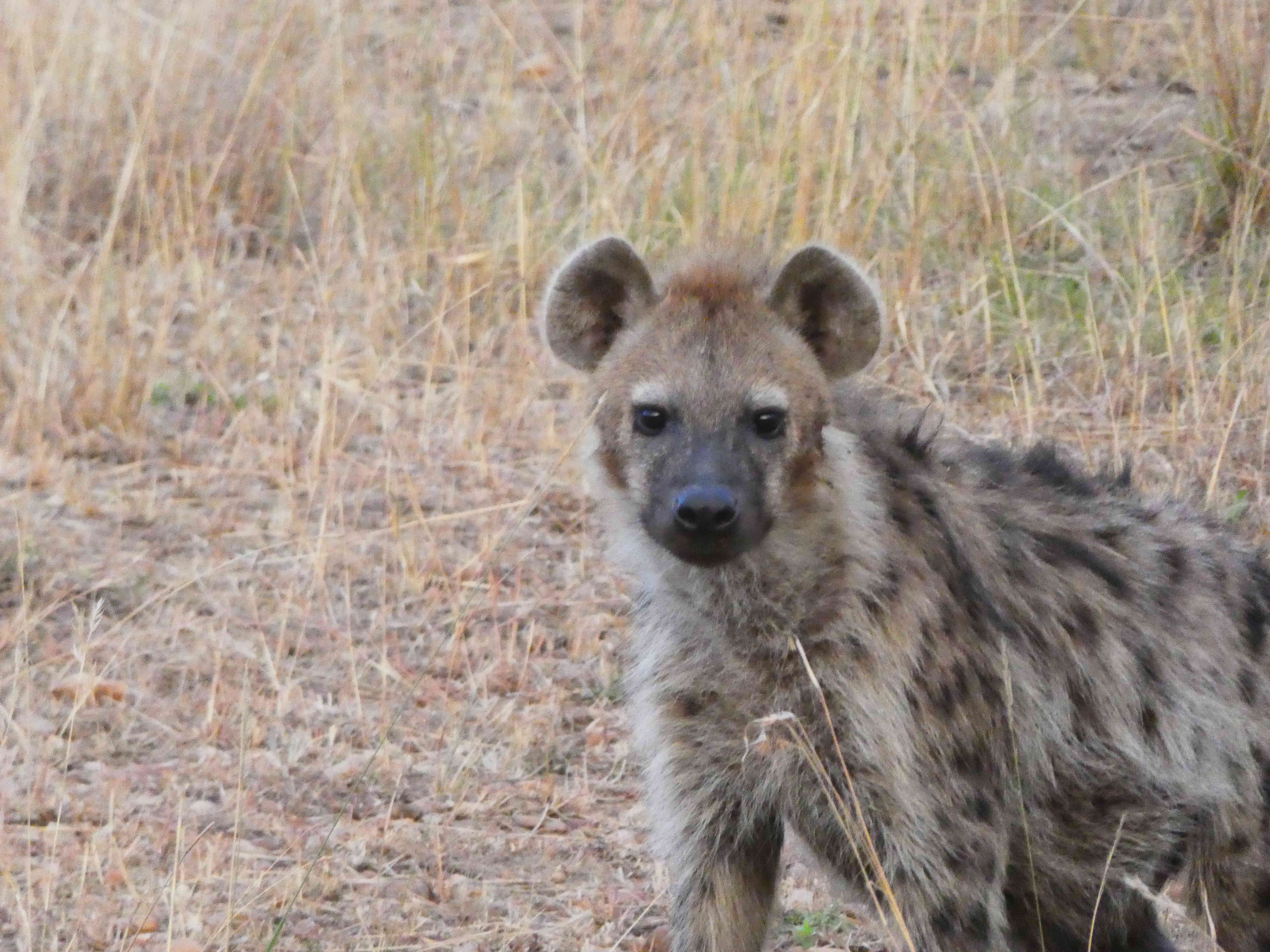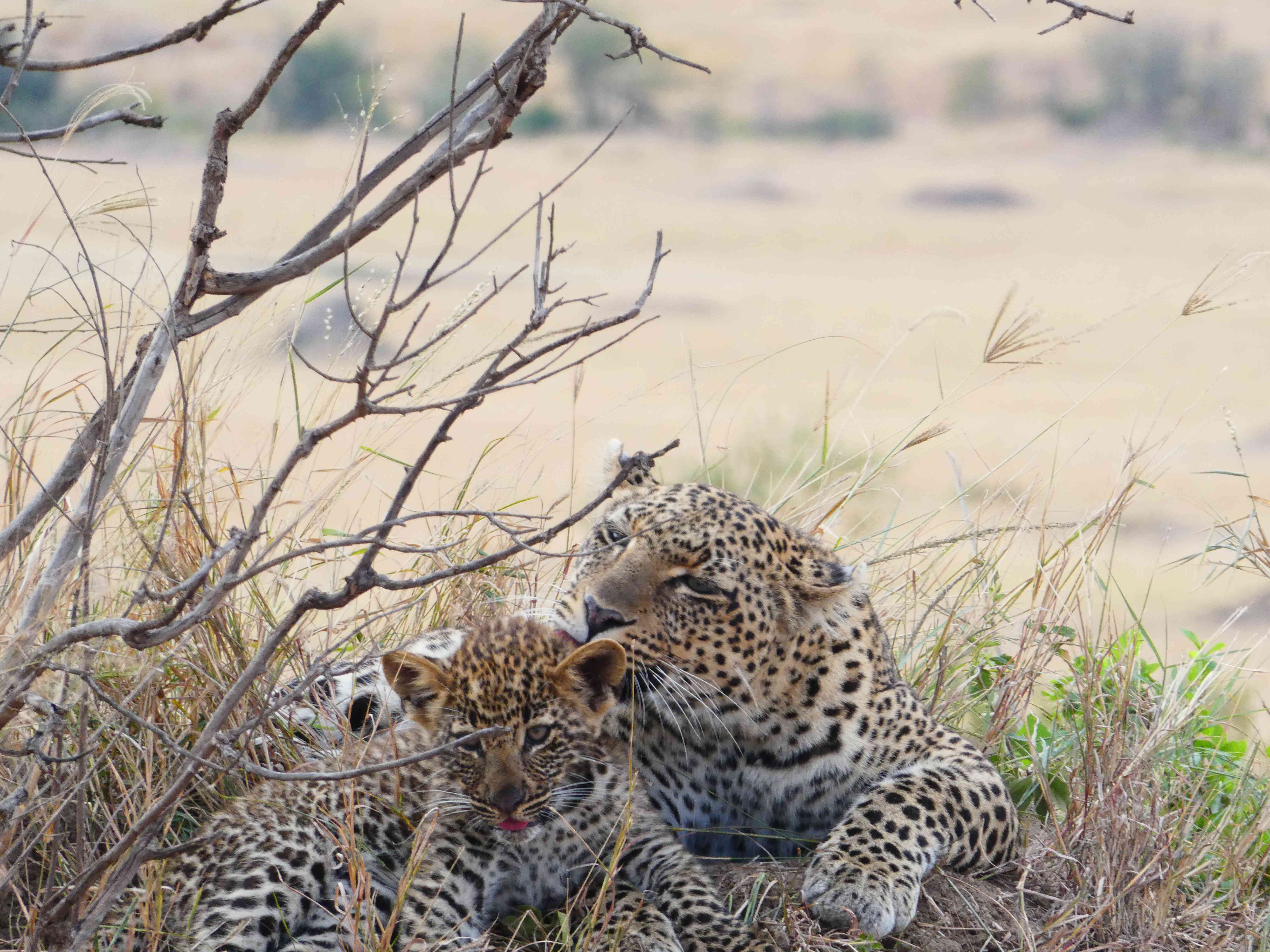 Photo credit: Jack Tatler
Jack also spent time in Germany where he attended the International AniMove Workshop and continued to develop his advanced skills in animal movement statistics.
We would particularly like to congratulate Amy on the safe arrival of her beautiful daughter Naomi. We wish Amy all the best and we hope to meet Naomi soon☺.
We had a great night out to celebrate Toni's PhD submission, and both Pablo and Jacob's graduations. It was particularly rewarding that so many of our industry colleagues and collaborators could also attend this event, thank you to John Virtue, Andrew Woolnough, Richard Duncan, and Lindell Andrews.
Phill, Thomas Prowse and Pablo Garcia-Diaz attended the NZPF50 gene drive modelling workshop in New Zealand where they presented their work on CRISPR gene drive for pest control. Phill has also been busy with his teaching activities, presenting at the UofA open day, and at the SA Science Teachers Association workshops, where he presented to South Australia's year 12 science teachers on 'Maintaining Biodiversity'.
The lab group attended the annual BSSA Quiz Night with our superstar team 'the magical glow sticks'. It was a great night out helping to raise money for field research grants to assist conservation research in South Australia.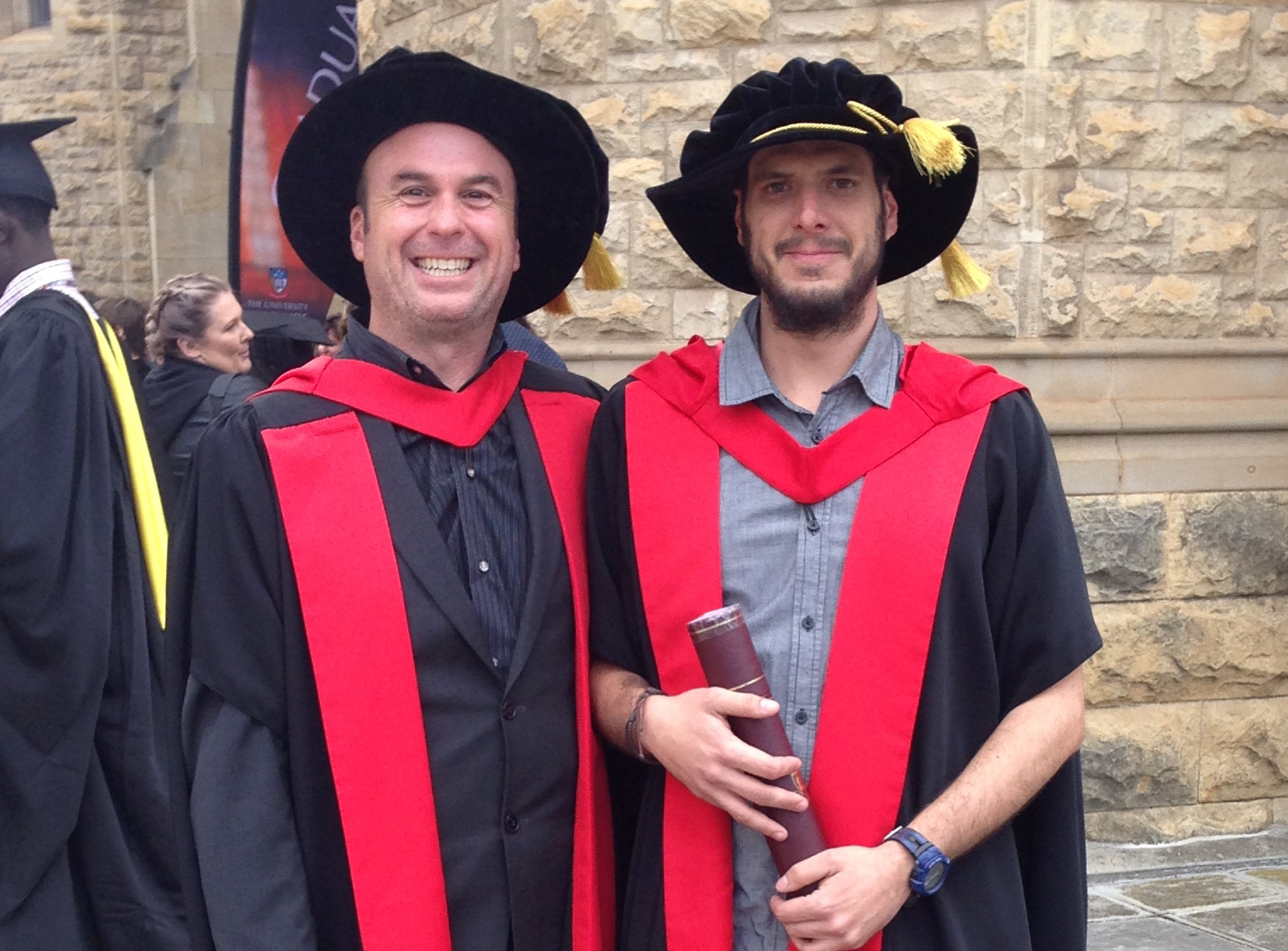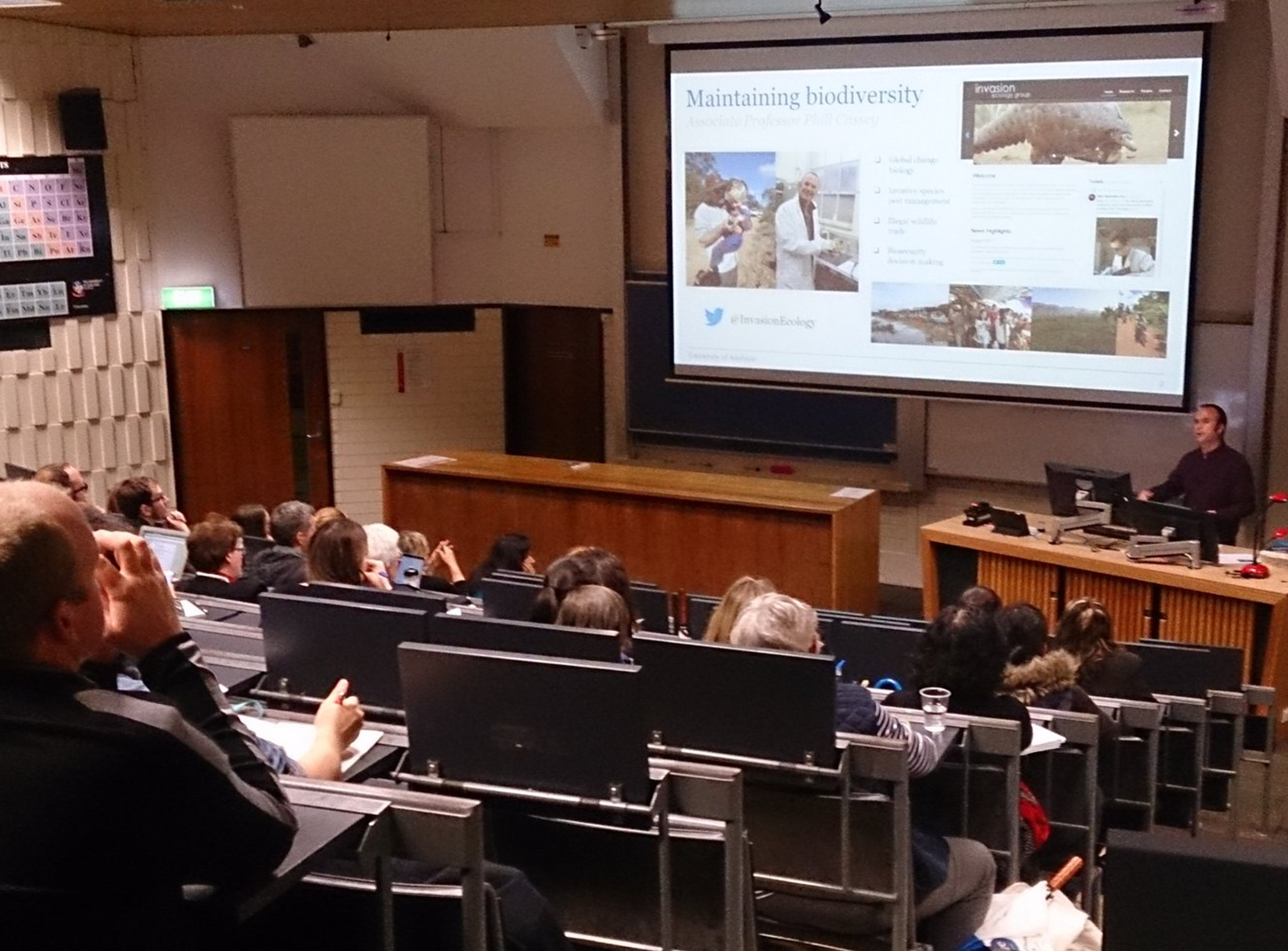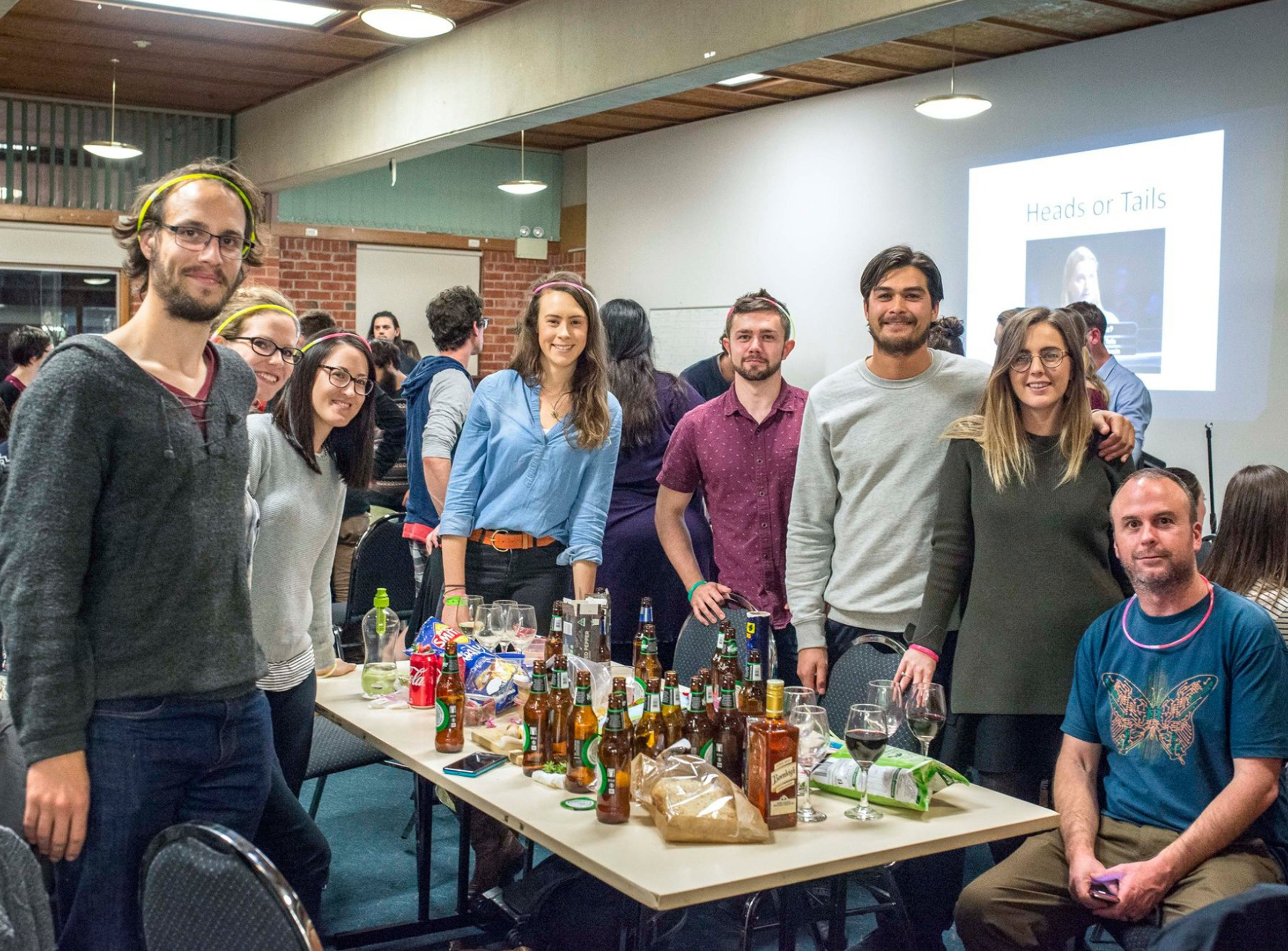 Our new Environment Institute funded biosecurity provenancing project is in full swing with our first red-eared slider turtle samples currently in preparation for isotopic analysis. Using novel biogeochemical analyses this project will develop a set of best-practice methods for determining the provenance of alien wildlife specimens in Australia; either captured at-large or confiscated from illegal-keeping.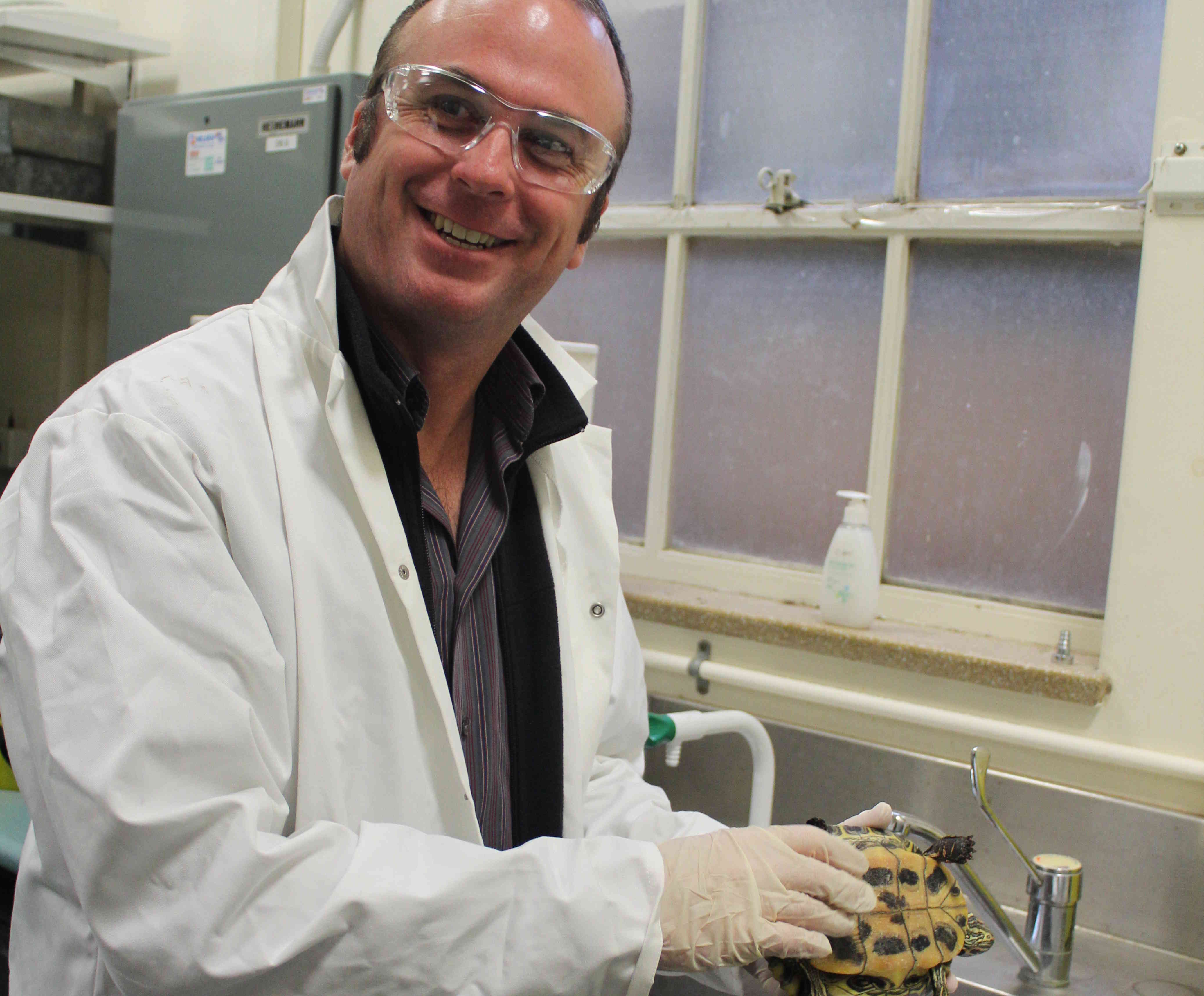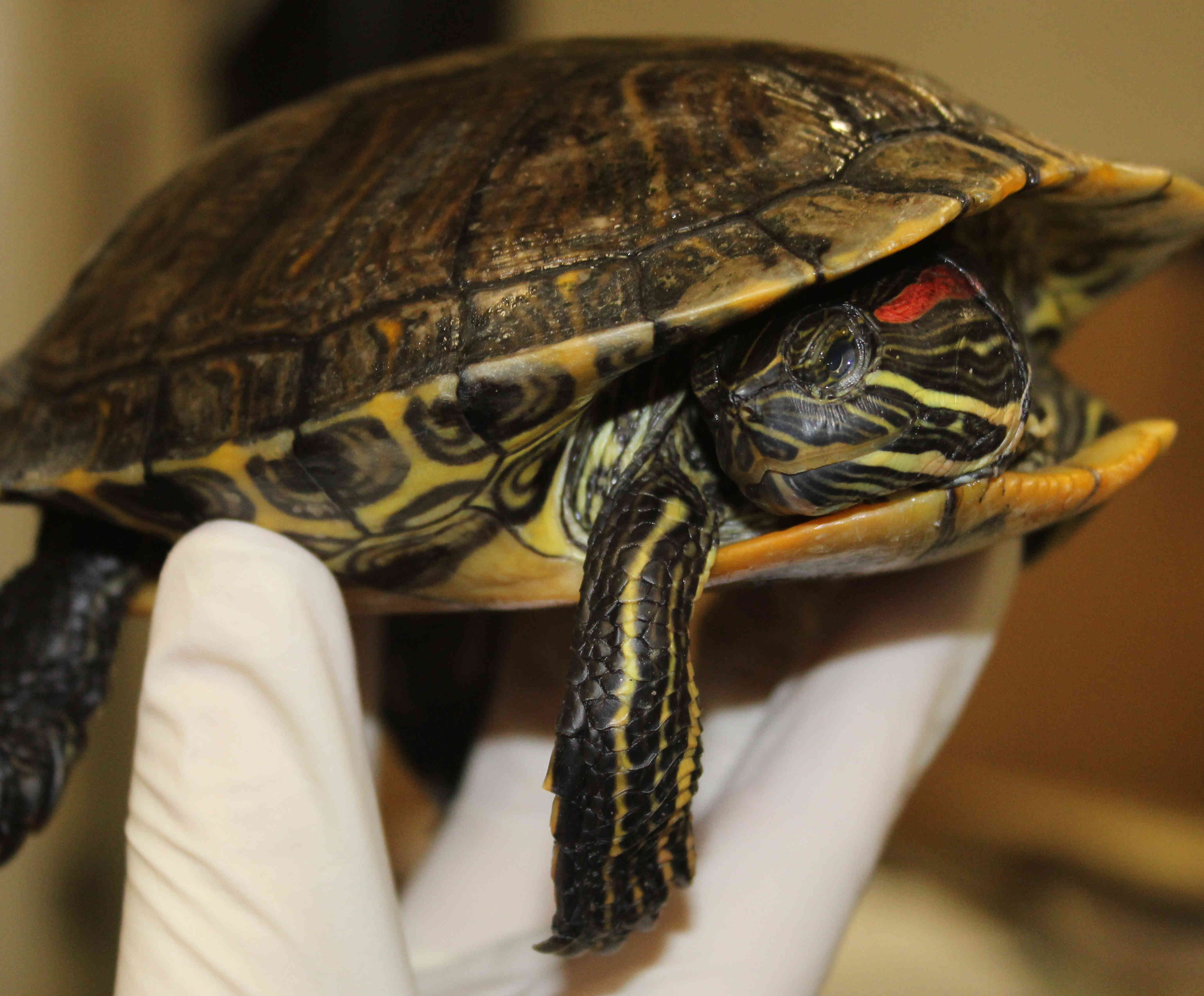 Photo credit: Kristine Nielson
Phill attended a Crime Stoppers meeting in Melbourne in September. Crime Stoppers Victoria have launched a new wildlife crime reporting campaign 'Trafficked, Traded and Traumatised'. Check out Crime Stoppers new video on the risk of red-eared slider turtle introduction in Victoria here. For more information or to report illegal wildlife trade visit the Crime Stoppers website.
Congratulations to our lab affiliate Dr Rebecca Boulton and @nrsamdb @SADEWNR for being awarded the Threatened Species Recovery Fund for the reintroduction of the mallee emu-wren (Stipiturus mallee) to Ngarkat Conservation Park.
It was also a great pleasure to be a part of the @BirdlifeOz kids campout that Rebecca recently ran at Gluepot Reserve. The kids had a great time learning about ecological research techniques such as bird banding and pitfall traps.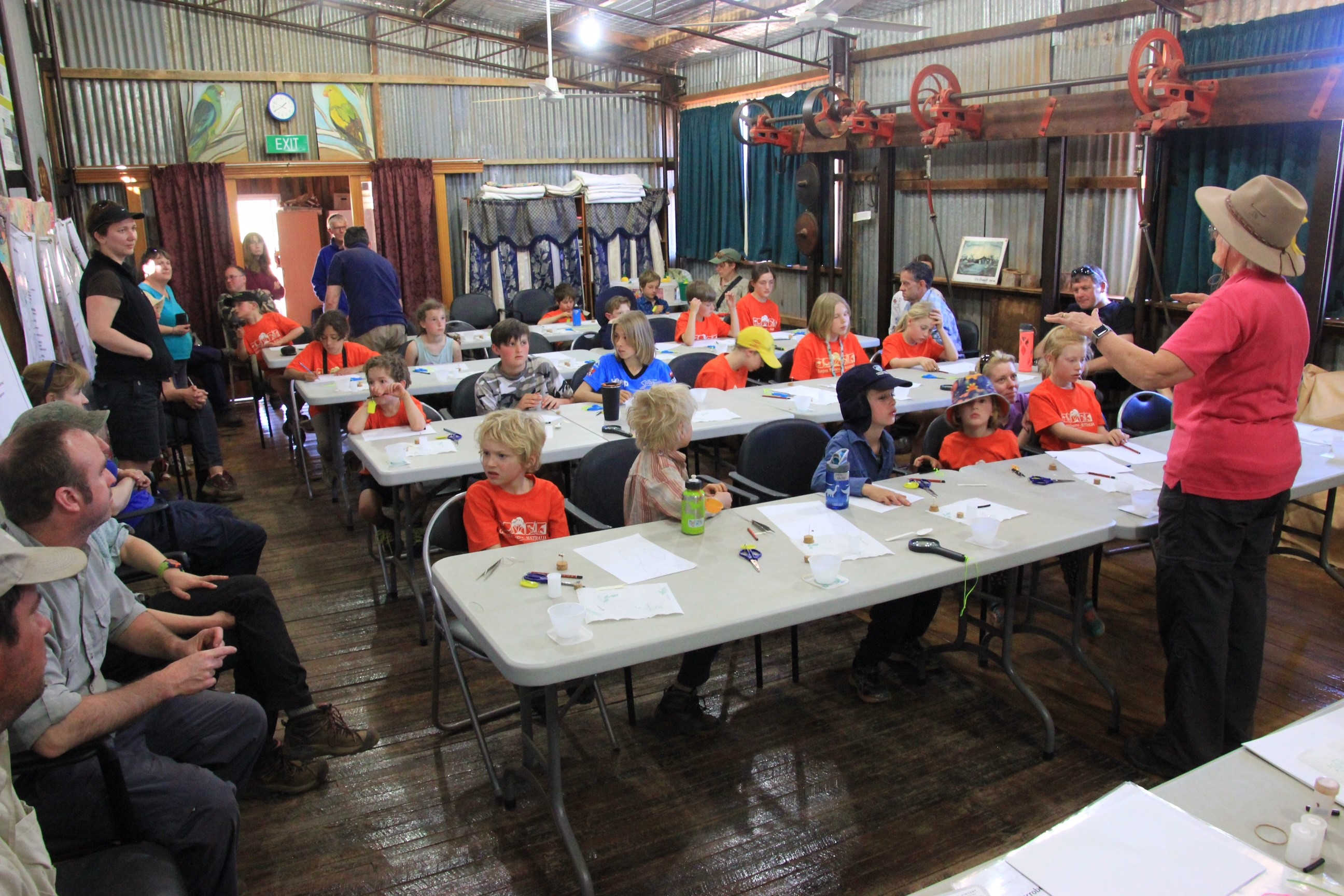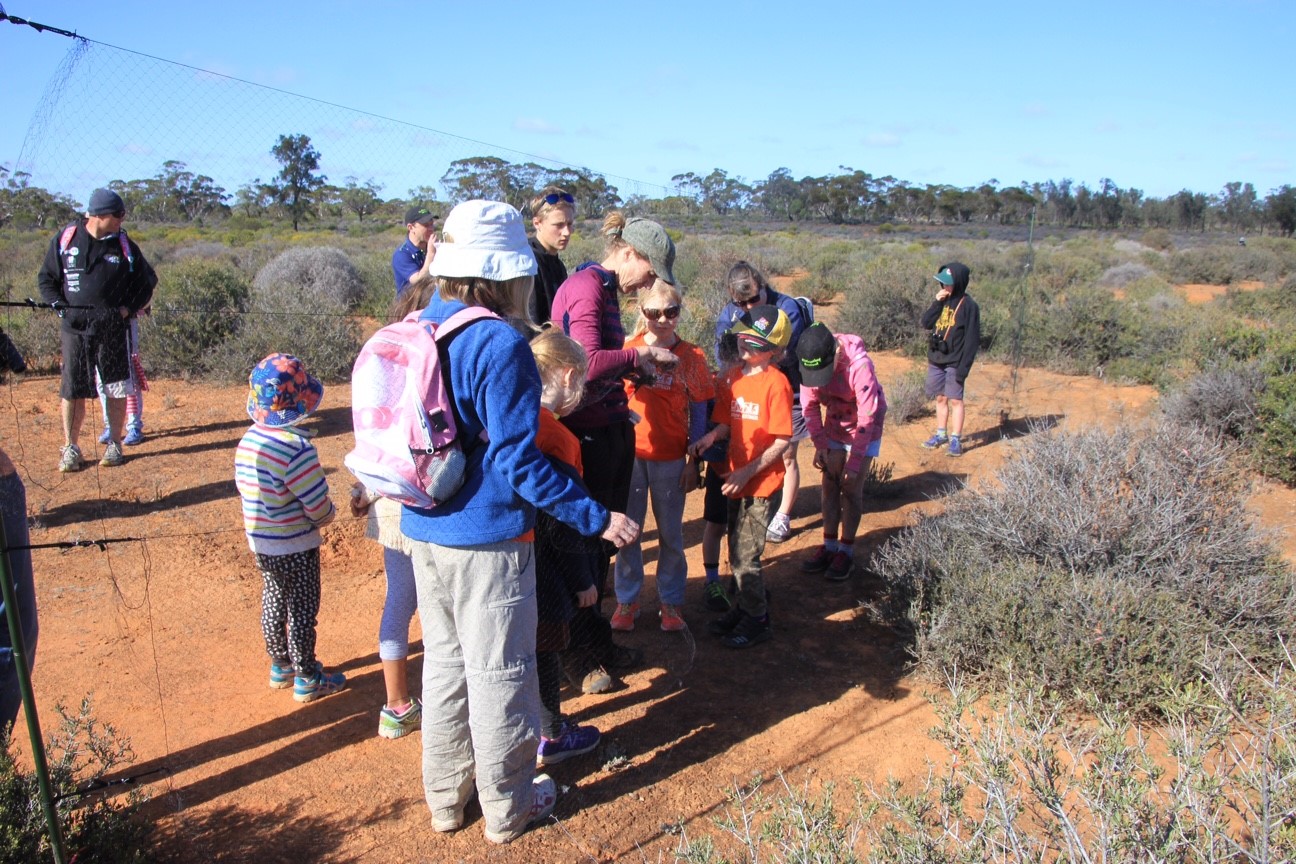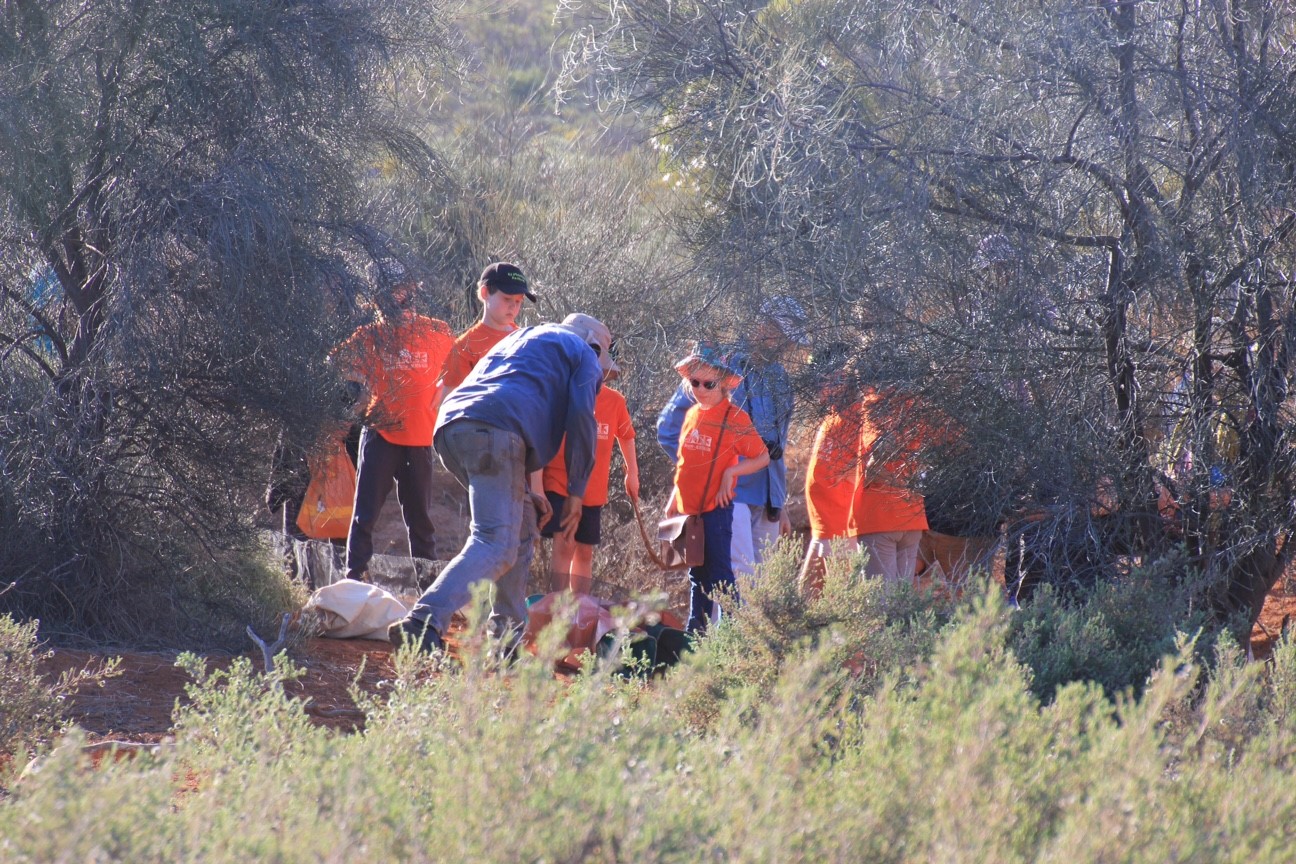 ---
Current Opportunities
Honours Projects & Job Opportunity
A number of honours projects are available in global change biology; invasive species pest management; illegal wildlife trade; and the prioritisation of evidence-based biosecurity decision making. Examples of some of these are listed below:
Distribution and habitat preferences of overabundant vertebrate pests
Overgrazing and biodiversity loss in the Mount Lofty Ranges
Social acceptance and risk analyses for next generation vertebrate pest control
Alien species provenance and validation using novel isogeochemical tools
Further information on honours projects here >>
We also currently have an exciting new post-doc job vacancy to work with an interdisciplinary team on mathematical modelling of gene drives for pests. Apply now! Applications close 9th November 2017.
---
Lab News | July 2017
Ever wondered what you need to know about exotic pets in Australia?
Ever wondered what you need to know about exotic pets in Australia? Check out Pablo, Miquel and Phill's new article in The Conversation!
The Advanced DNA, Identification and Forensic Facility (ADIFF) at The University of Adelaide is now a member of the Australasian Environmental Law Enforcement and Regulators neTwork (AELERT). Phill is the primary institutional contact for the University, and we greatly look forward to engaging broadly with the other Australasian members.
Phill and Sarah have just returned from the 'Deep Water, Deep Jungle' study tour to Singapore and Cambodia. The students were immersed in a 13 night experience researching tropical conservation ecology and environmental crime in South Eastern Asia.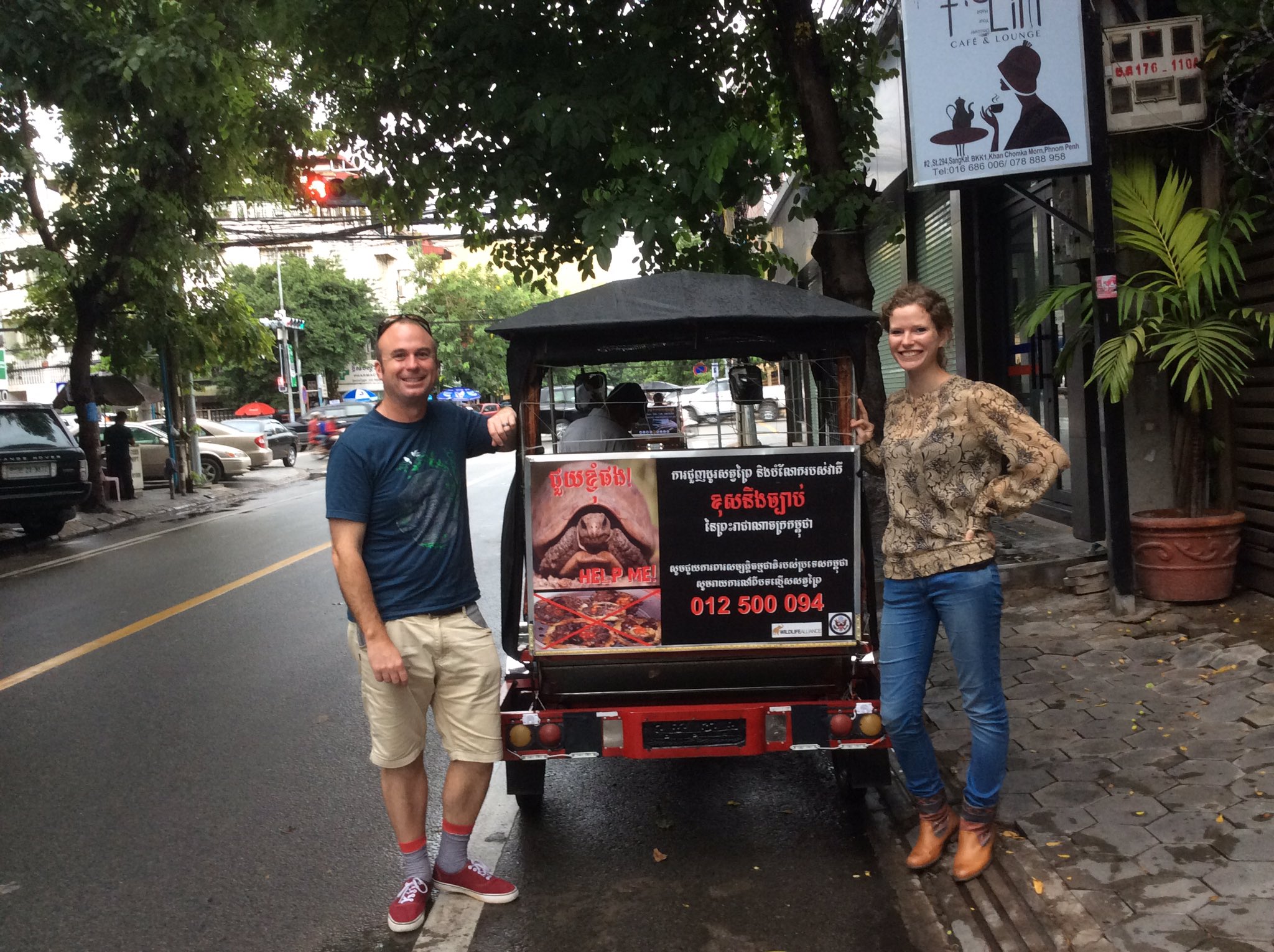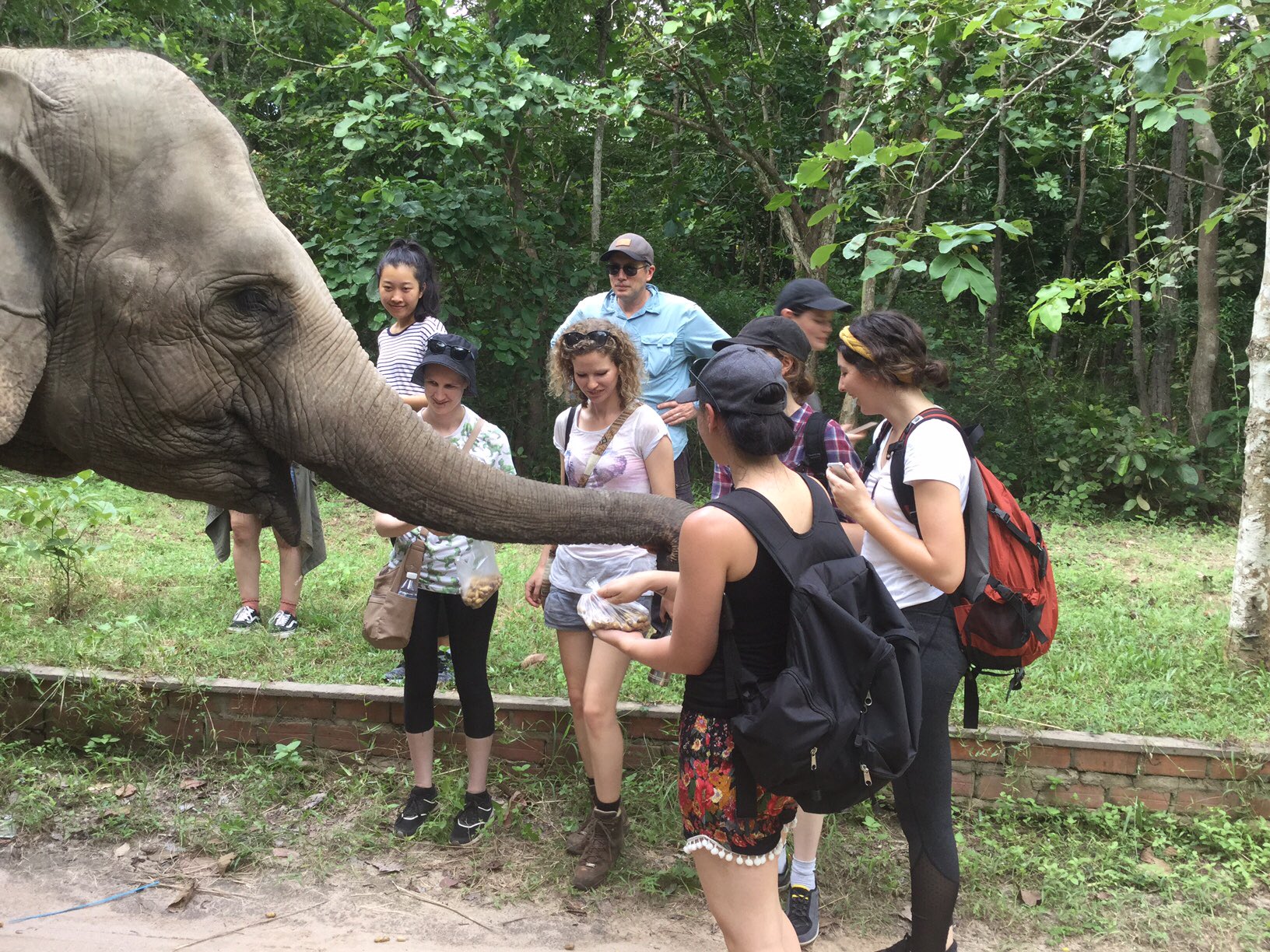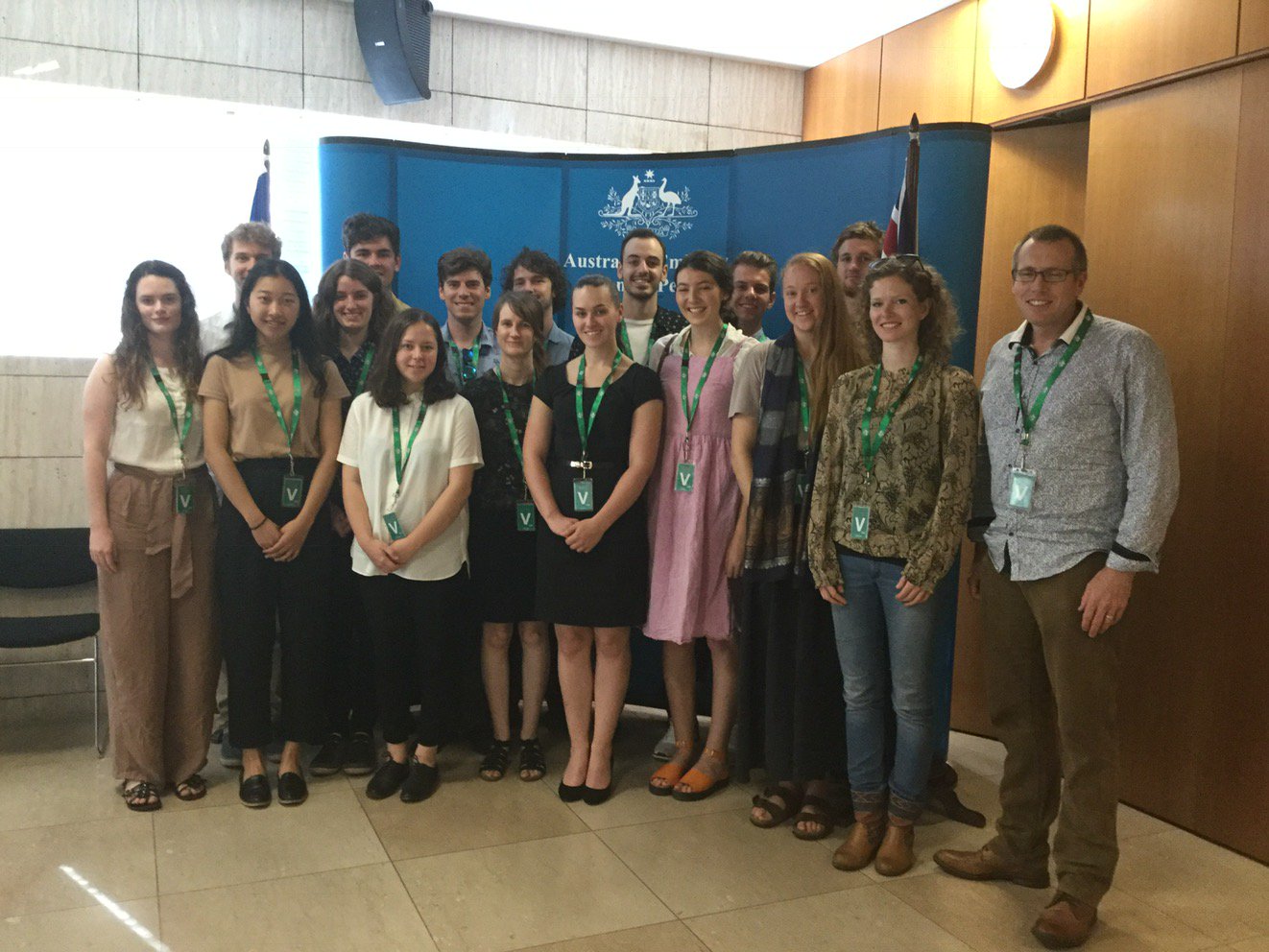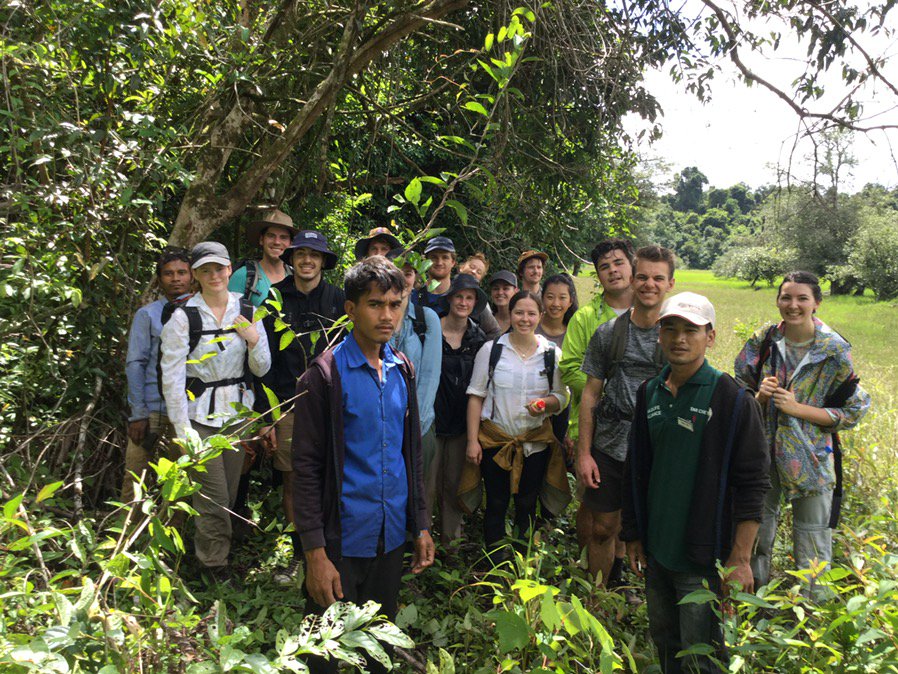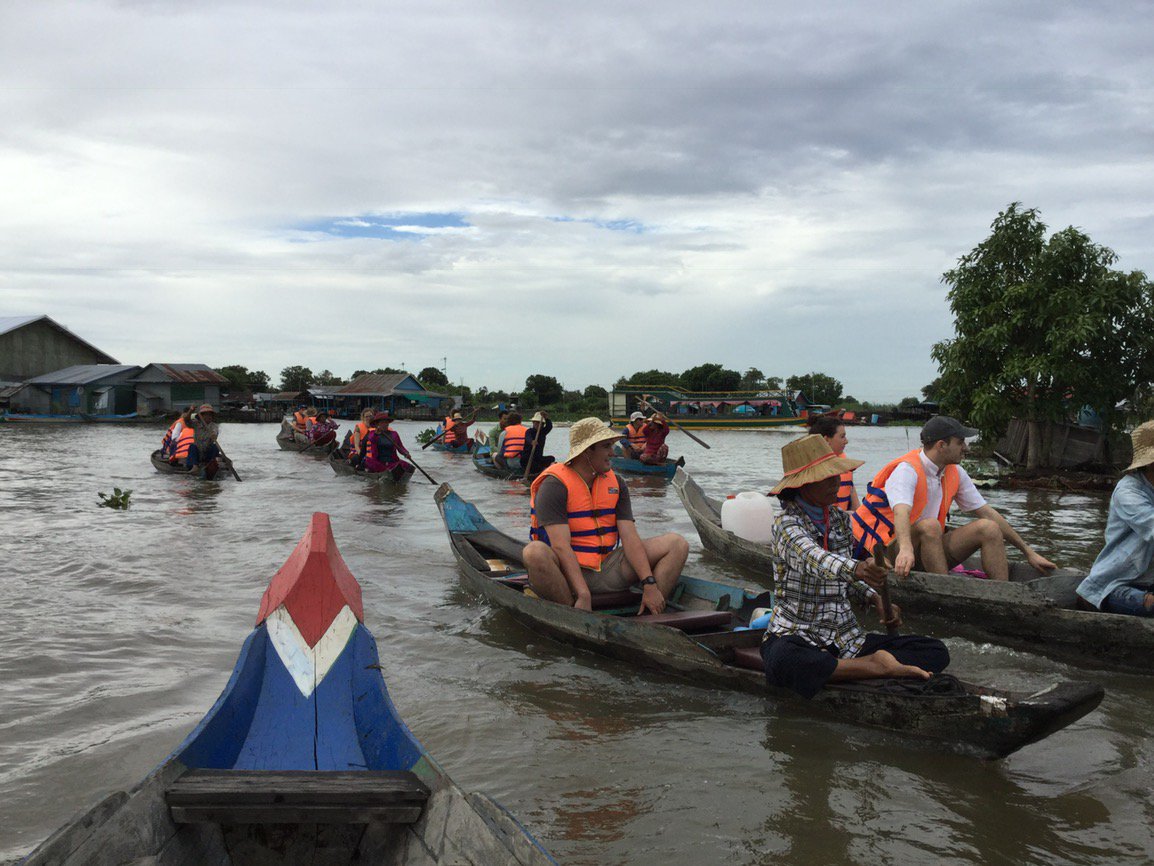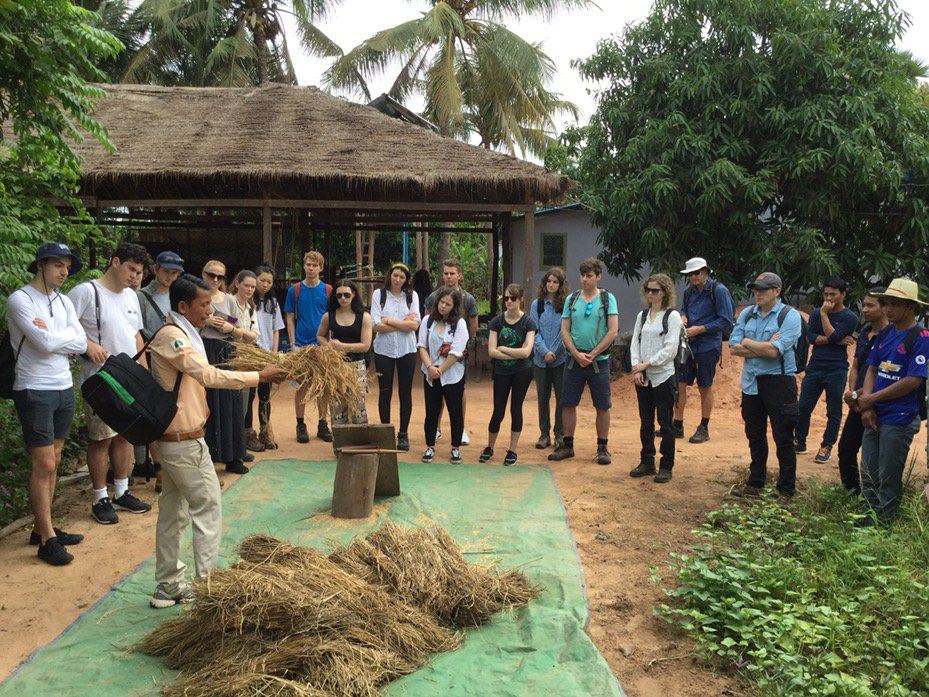 Sarah, who is a member of the IUCN Species Survival Commission Pangolin Specialist Group, attended the Sunda Pangolin Regional Conservation Planning Workshop in Singapore last month. The aim of the workshop was to create the first ever conservation strategy for the species, with priorities including combatting trafficking, strengthening legal policies, and building capacity for effective enforcement. View the full workshop press release here.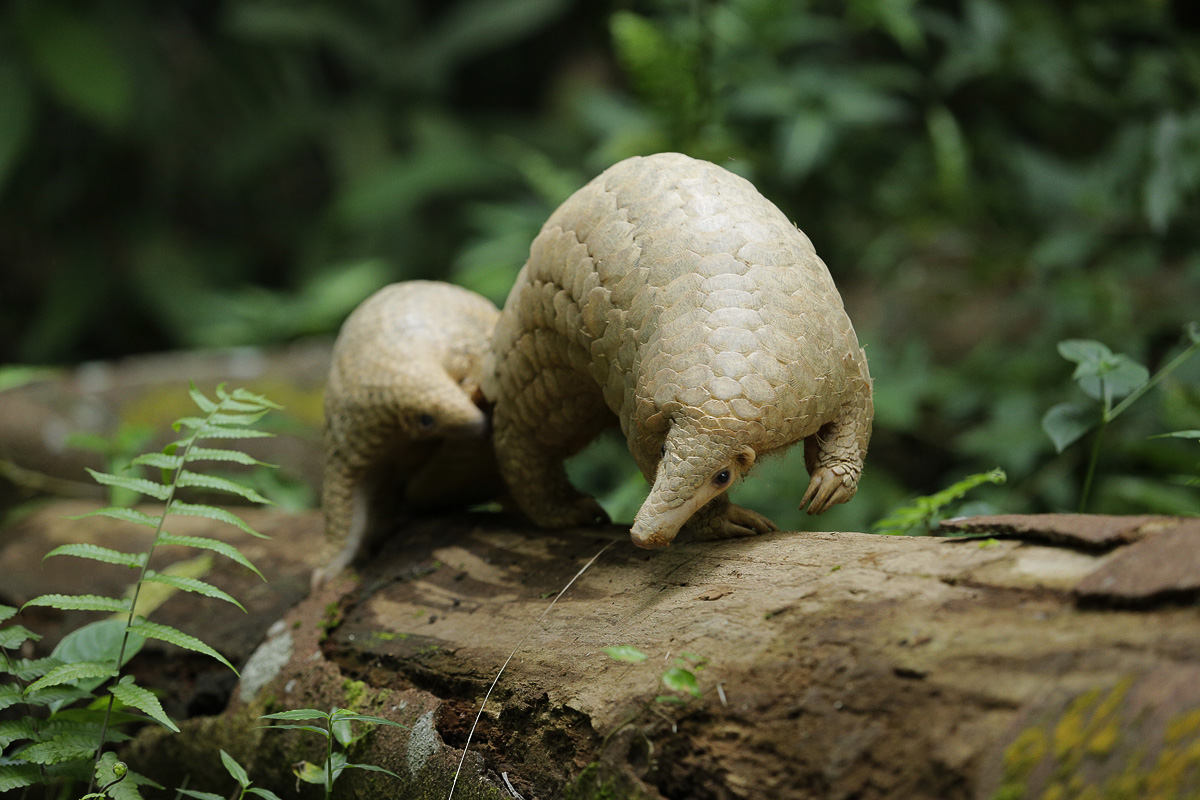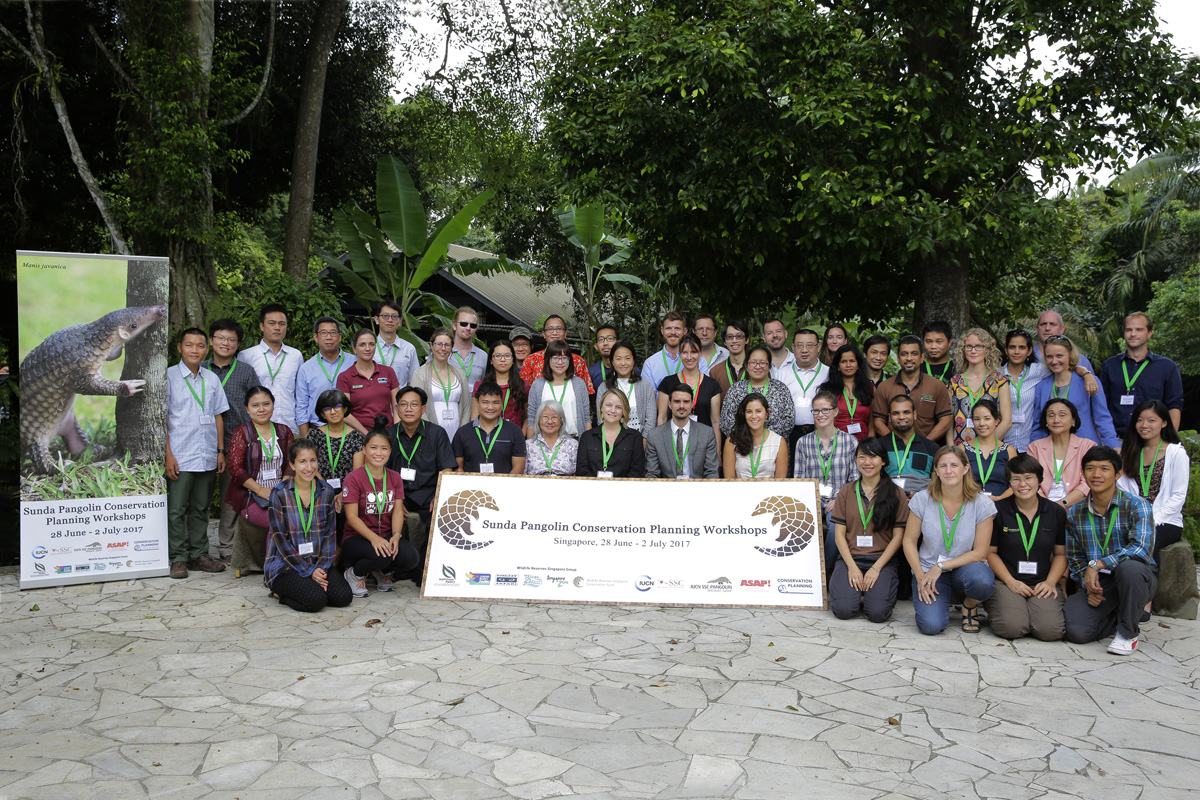 Jack's dingo trapping at Kalamurina Sanctuary has recently concluded and Jack has caught more than 65 individuals across four field trips. GPS data is now coming in thick and fast! Jack also recently attended the 12th International Mammalogical Congress in Perth where he presented his research on 'Using accelerometers to determine the behaviour of wild dingoes'. We would also like to congratulate Jack on being awarded several grants in recent months. Jack was awarded grants from the Australian Wildlife Society, the Mark Mitchell Foundation, two grants from the Nature Conservancy of South Australia and a travel grant from the Australian Mammal Society.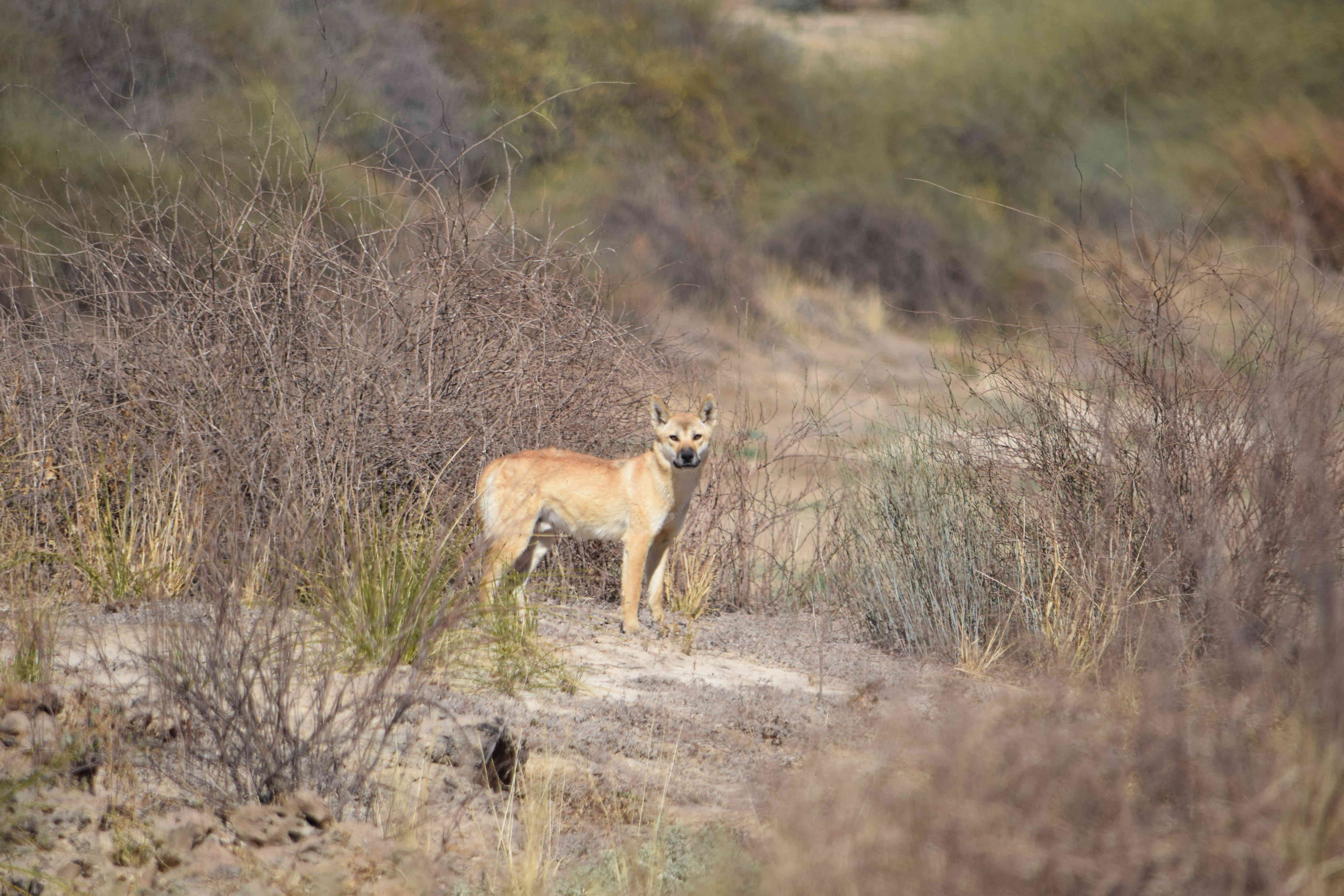 A huge congratulations to our honours student Ellen Freeman for recently being awarded the Nature Conservation Society of SA's conservation biology grant to study the 'Diet of wild deer in South Australia'. We would also like to congratulate Jacob for recently completing his honours project and handing in his thesis. Jacob has been an invaluable member of the team, and we wish him all the best in the future!
Our former PhD student (Dr) Pablo was recently awarded a Certificate of Achievement in Research Leadership and Management as part of the IA CRC Balanced Researcher Program, and a Dean's Commendation for Doctoral Thesis Excellence. Well done Pablo!
As part of Phill's first year advanced Principles and Practice of Research course, we hosted a very special Q&A style event on the hot-topic of 'Energy security solutions to climate change'. The event was a huge success and we would like to sincerely thank all of the panellists for participating. Panellists included Professor Gus Nathan, Professor Tom Wigley, Professor John Kaldi from UofA, Dr Caroline Croser-Barlow from DEWNR, and Mr Richard Turner from ZEN Energy.
In the last couple of months Phill presented at New Zealand's Biological Heritage 'Crazy & Ambitious' Conference, and at the Australasian Academy of Sciences' Science at the Shine Dome, annual meeting: 'Life on the loose: Species invasion and control'. If you missed out, you can catch up on both of his presentations here:
It is going to be quiet in the Lab with Jack and Sarah on holidays in Africa and Germany, and Amy away on Maternity leave. We wish them all the very best, and we (particularly Phill!) look forward to their safe and speedy return to work.
---