It has been a great start to 2018 for the Invasion Science & Wildlife Ecology team. We have been busily writing grants, welcoming new students and preparing for the year's teaching and research activities!
Phill has also been busy with Associate Head of the Department of Ecology & Evolutionary Biology duties and we kicked off the start of the year with a welcome BBQ! It was a huge turn out and great opportunity to meet the new students joining the department this year.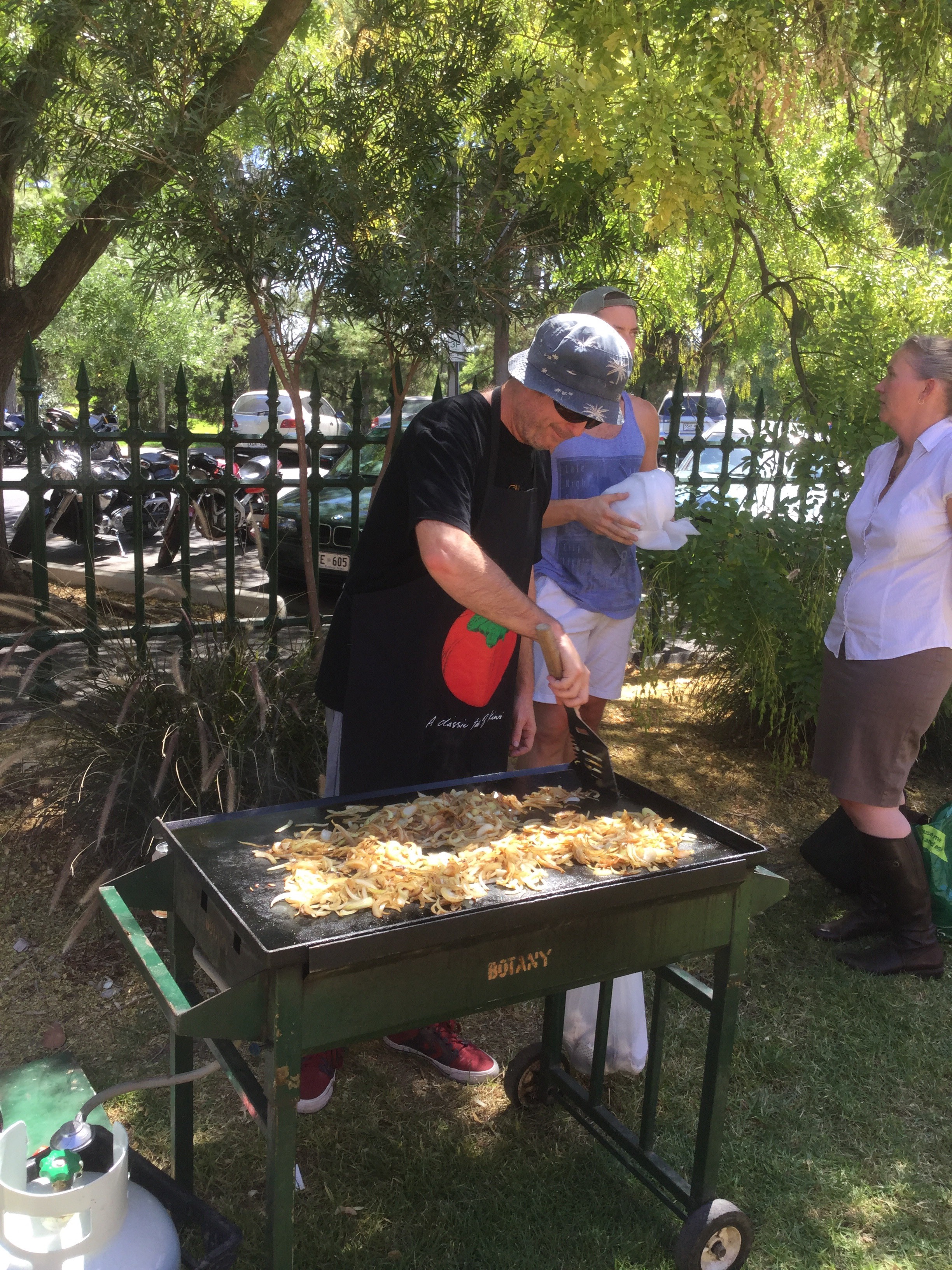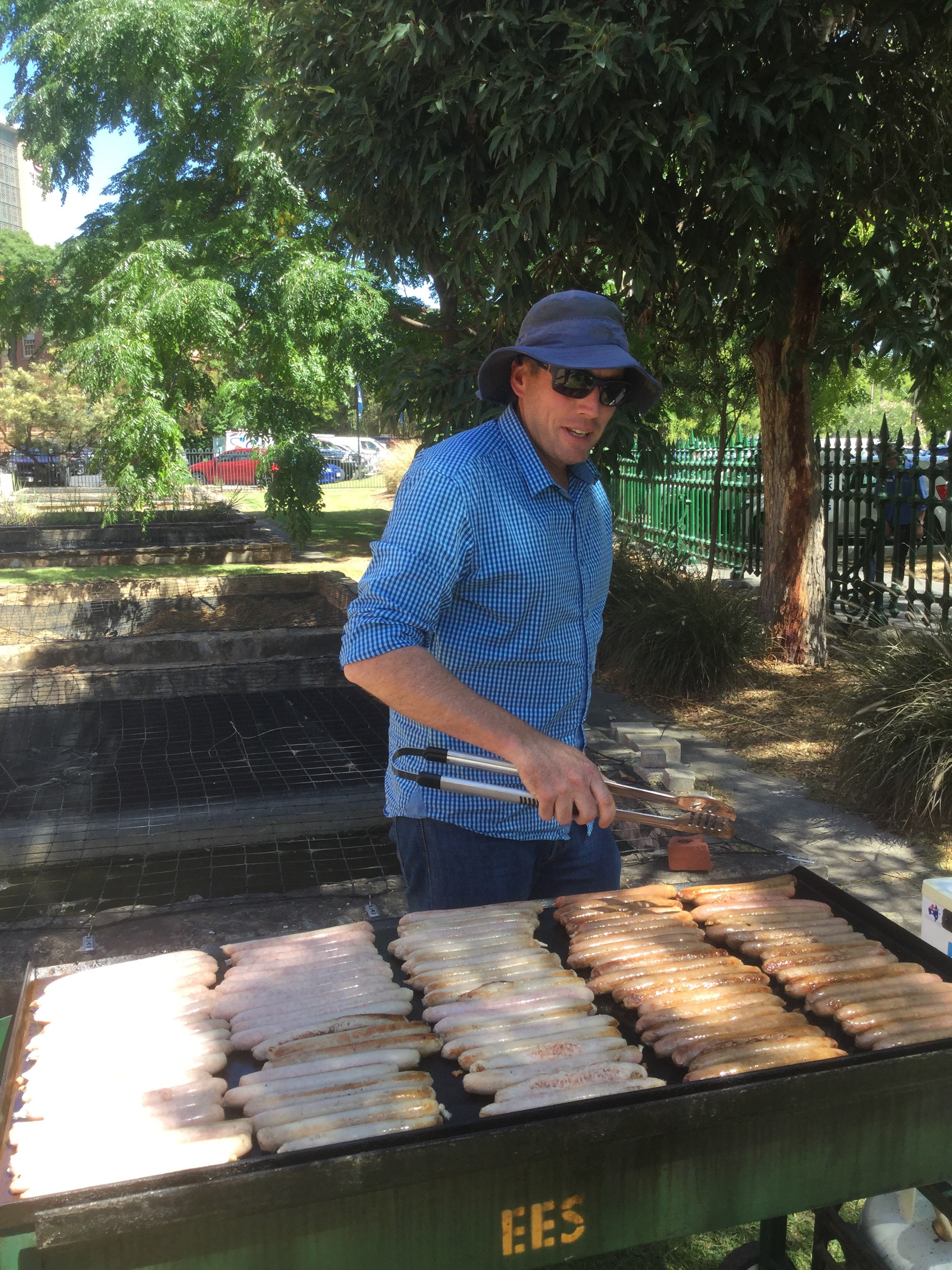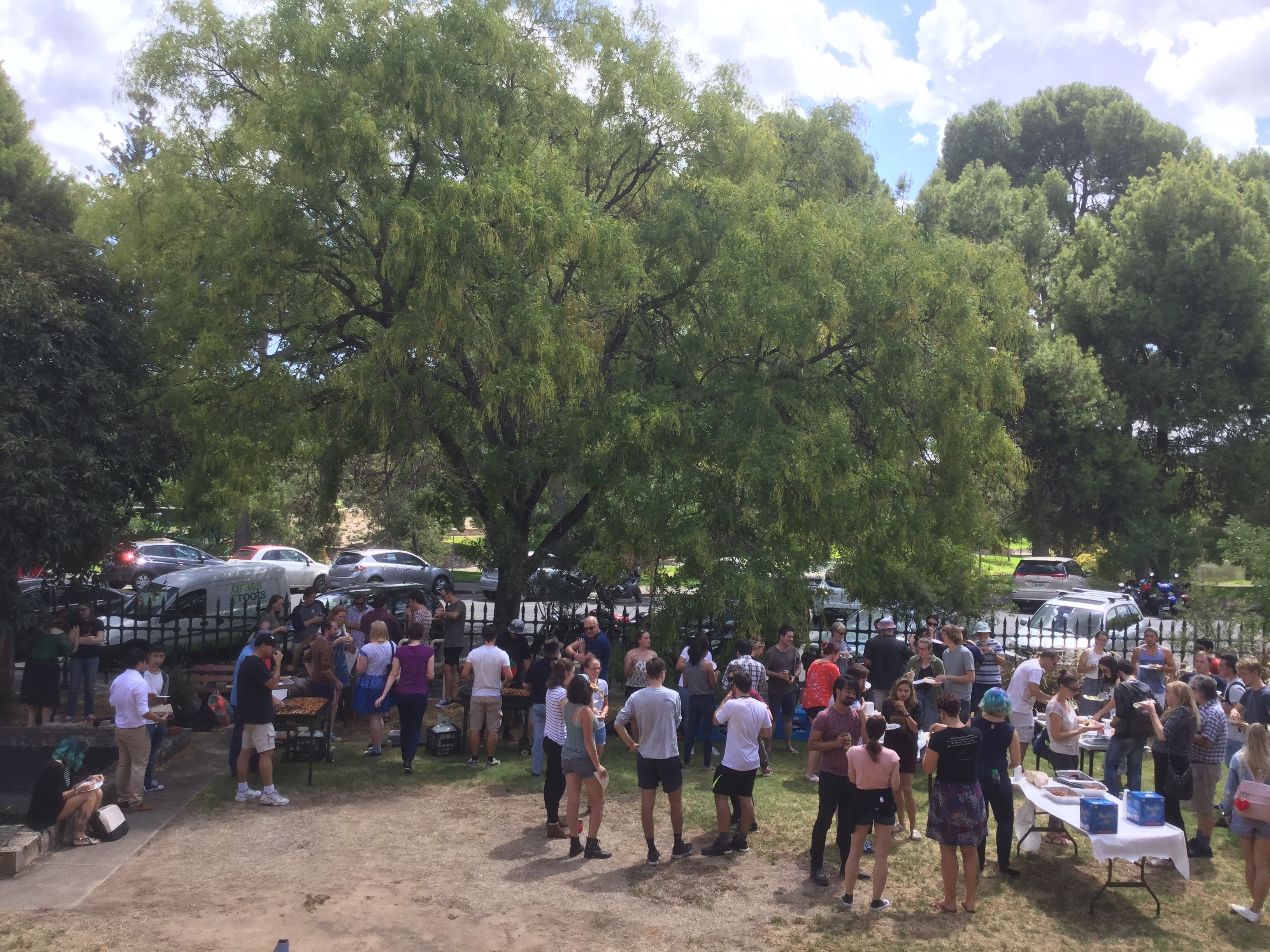 We had a great night out for our annual lab group Fringe event, exploring the Parade of Lights on the University of Adelaide's North Terrace campus, and attending the No Frills Cabaret show filled with circus, acrobatics, comedy and dangerous tricks!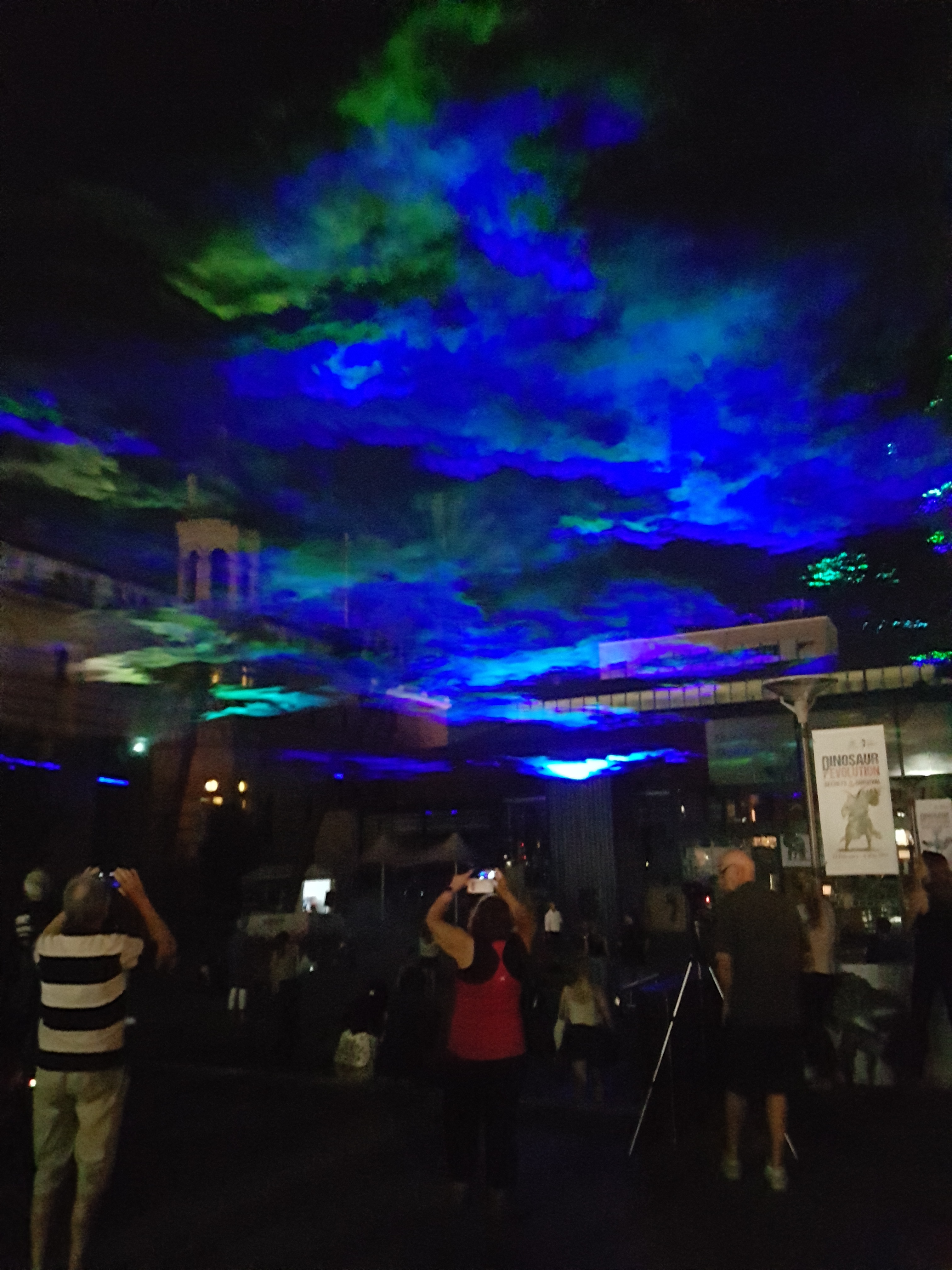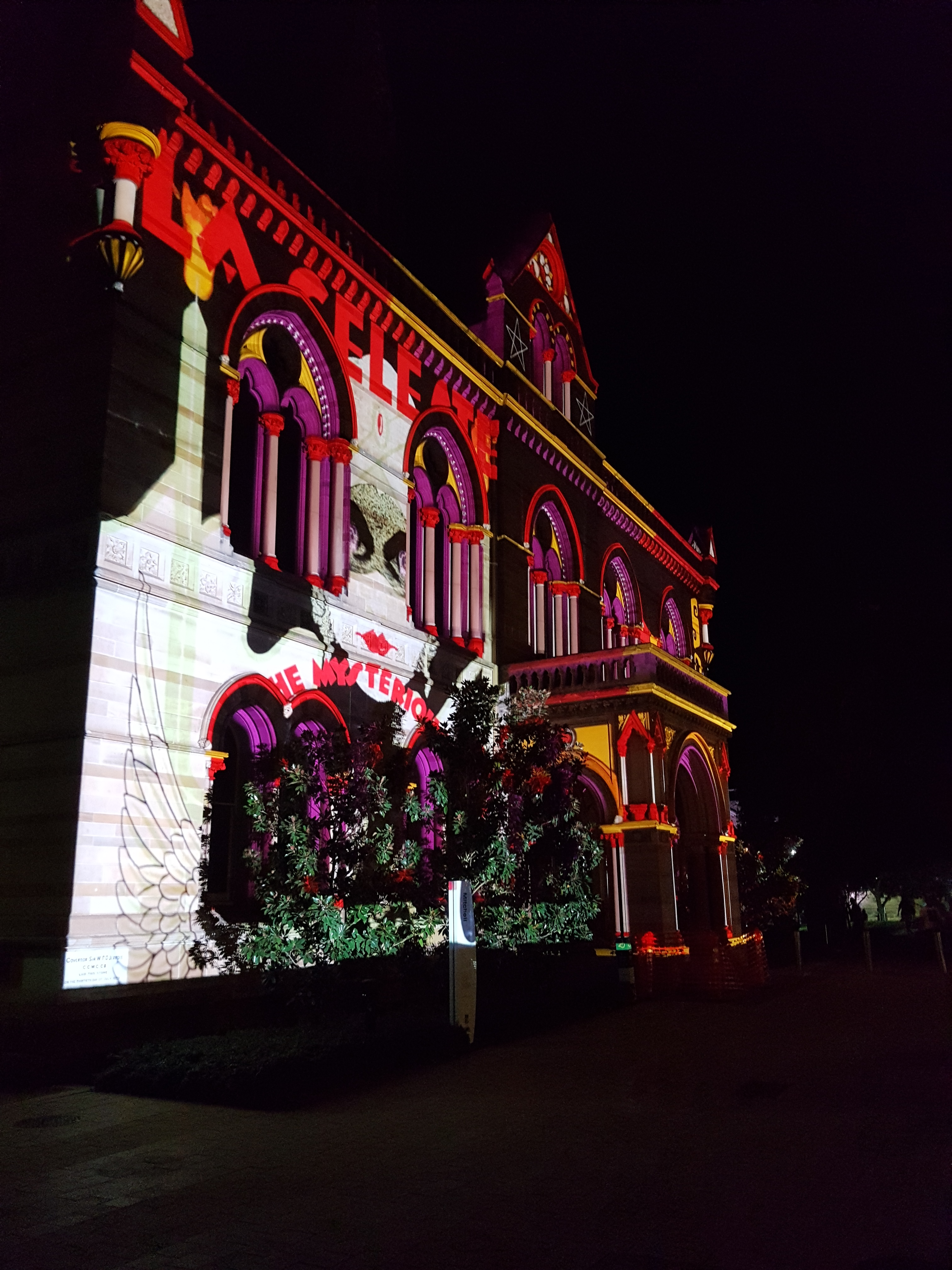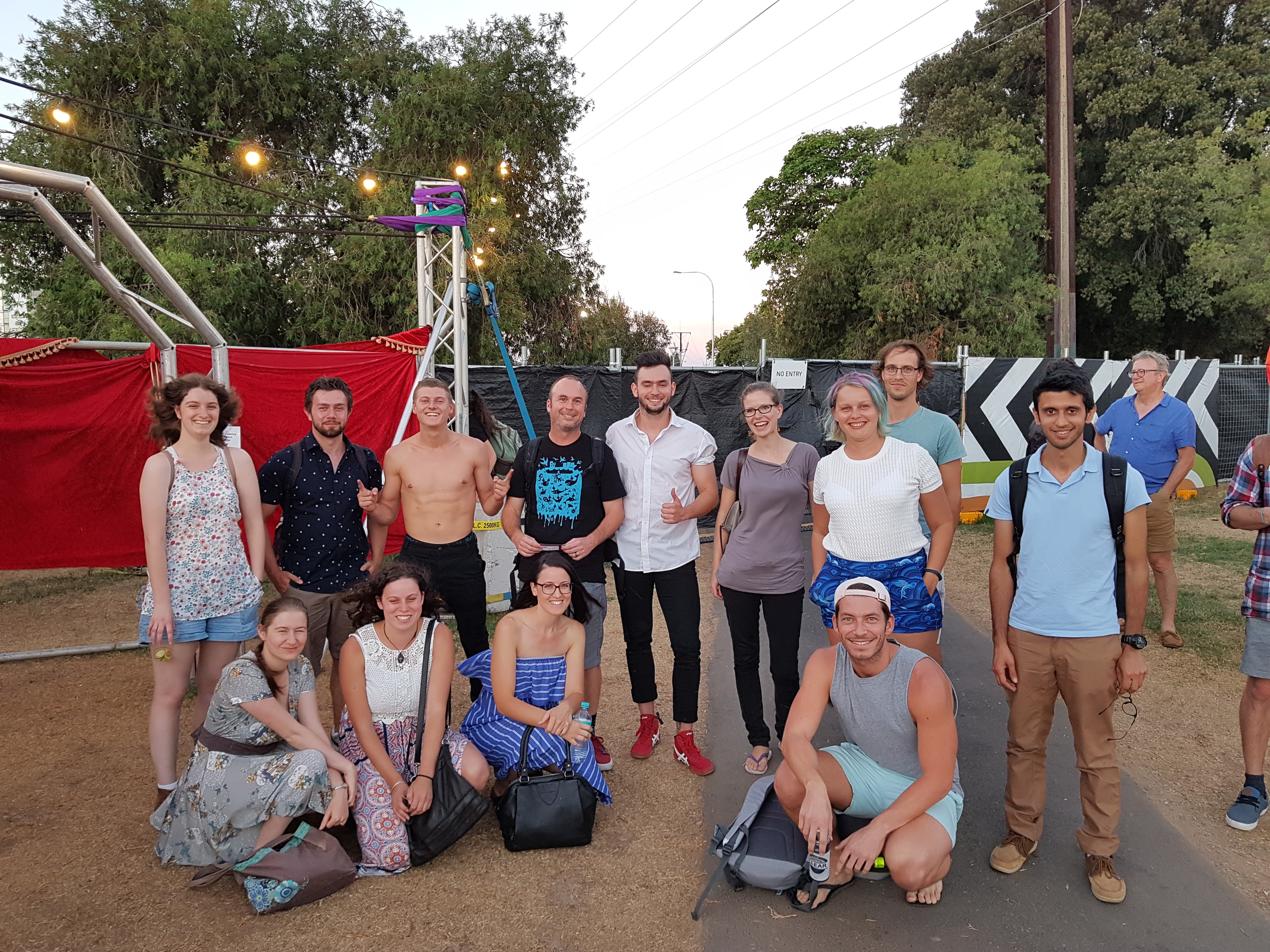 Our new Centre for Invasive Species Solutions (CISS) project on Understanding and intervening in illegal trade in non-native species has commenced and we are currently in the process of appointing a Research Associate to develop new methods for mining open source information from both the open and "dark" web, to identify social, temporal and geographic predictors of the distribution of exotic pet keeping, alien incursions, and illegal trade.
A very warm welcome to our new PhD students Aakash Lamba and Adam Toomes. Aakash will be exploring accessible, customisable and novel technological solutions for enhancing effectiveness of biodiversity conservation initiatives. Adam is partly funded through CISS and will be monitoring the dynamics of online illegal and legal reptile trade and determining the origins of confiscated wildlife using network analyses.
Our new honours students Aurelie Kanishka & Katie Hill did a great job of presenting their initial honours research seminars this month. Aurelie will be researching evidence for trait dominance in dingo-domestic dog hybrid skeletons, and Katie is investigating isotope ratios in invasive species provenance, using galahs and red-eared slider turtles as case study species. We are looking forward to seeing their results later this year!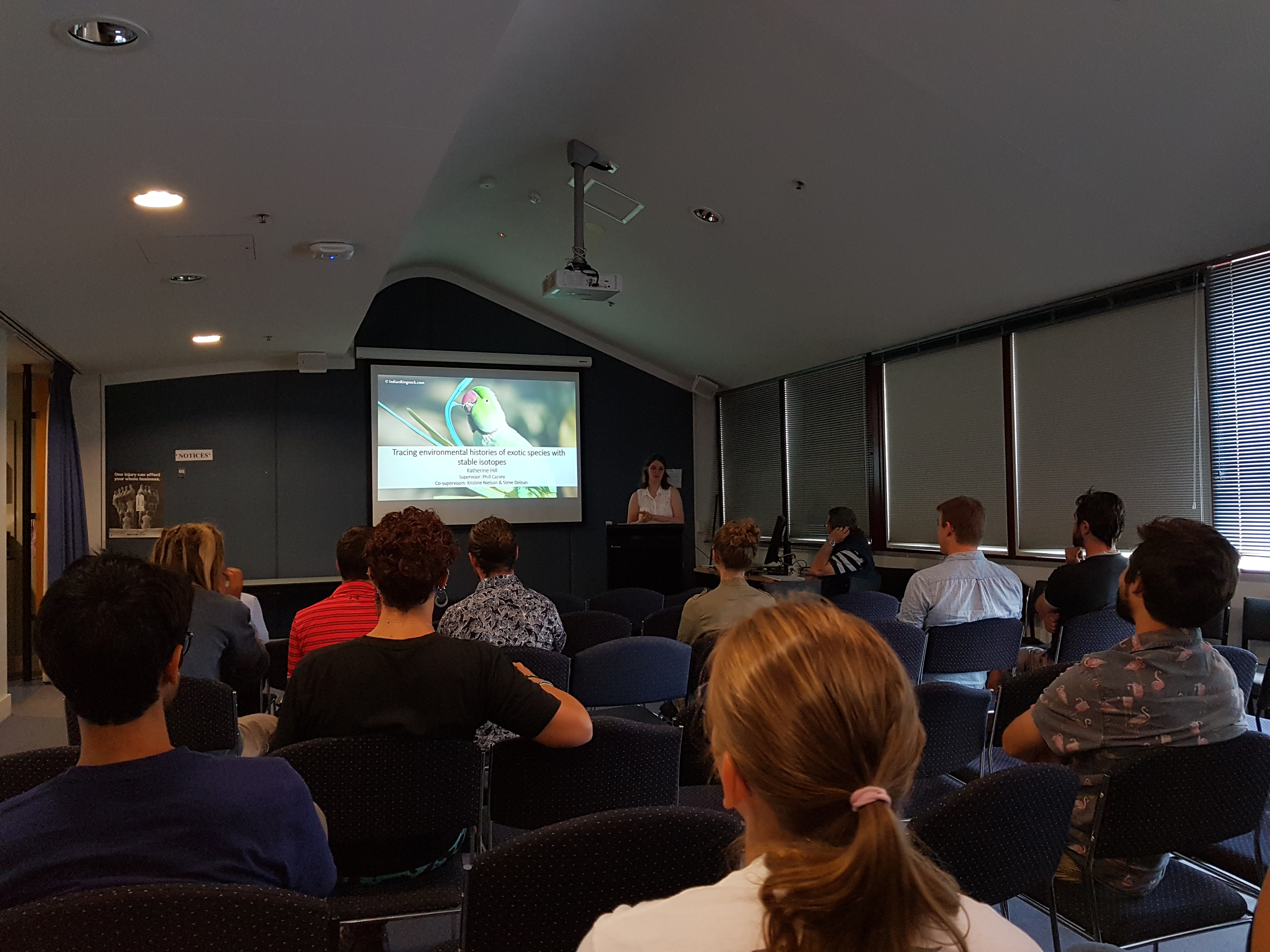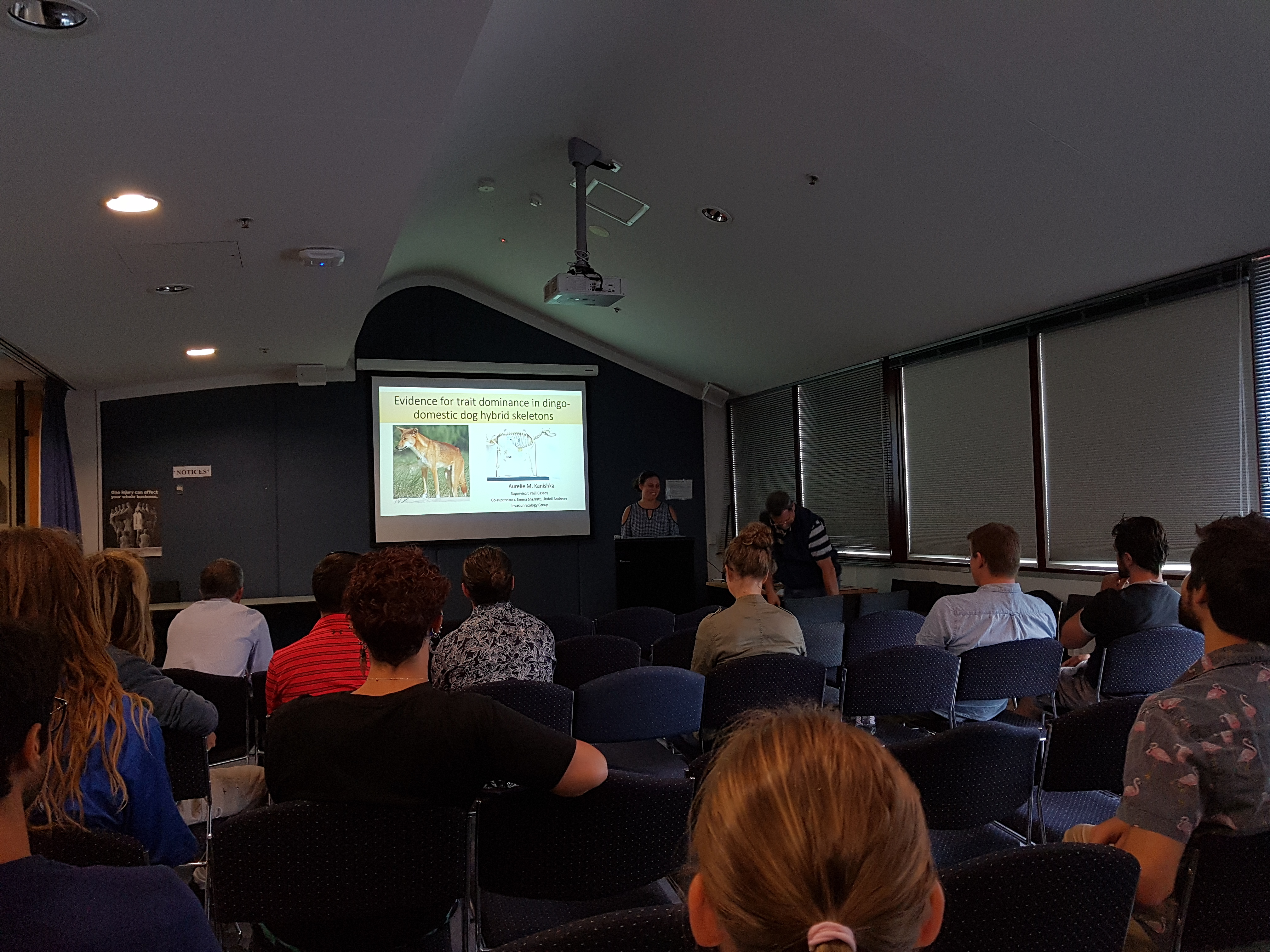 Katie Hill & Kristine Nielson have been busy putting together a poster for the 14th Australasian Environmental Isotope Conference (AEIC) in Wellington, New Zealand later this month. They will be presenting preliminary isotopic results from our Environment Institute funded biosecurity provenancing project on red-eared slider turtles.
Busy times are also ahead, Phill will be presenting on Wildlife Trade at the WWF supported Earth Hour event at the University of Adelaide on March 24th, and Phill will also be presenting at the Australian Institute of Criminology's annual meeting on Organised Crime Research in May this year.
As a group aimed at combatting wildlife crime, we have been assisting Wildlife Alliance to raise enough money to fund five Wildlife Trade signs to be displayed on Tuk Tuk's in Cambodia, in the hope of raising further awareness on the negative impacts of wildlife crime. In February, we were very excited to see our first (of five) Tuk Tuk signs on the streets of Phnom Penh, commissioned from our morning tea fundraising. Wildlife Alliance, in Cambodia, are one group developing campaigns for greater public awareness regarding the harm illegal wildlife trade has on individual animal welfare and species survival, and ultimately helping to reduce the demand for wildlife products.