What a great year 2017 has been! Our Honours students Jacob, Adam, Mark and Ellen all successfully completed their honours candidature and Pablo and Toni submitted their PhD's! It has been a pleasure to have had them all as part of the team and we wish them all the best in their future endeavours.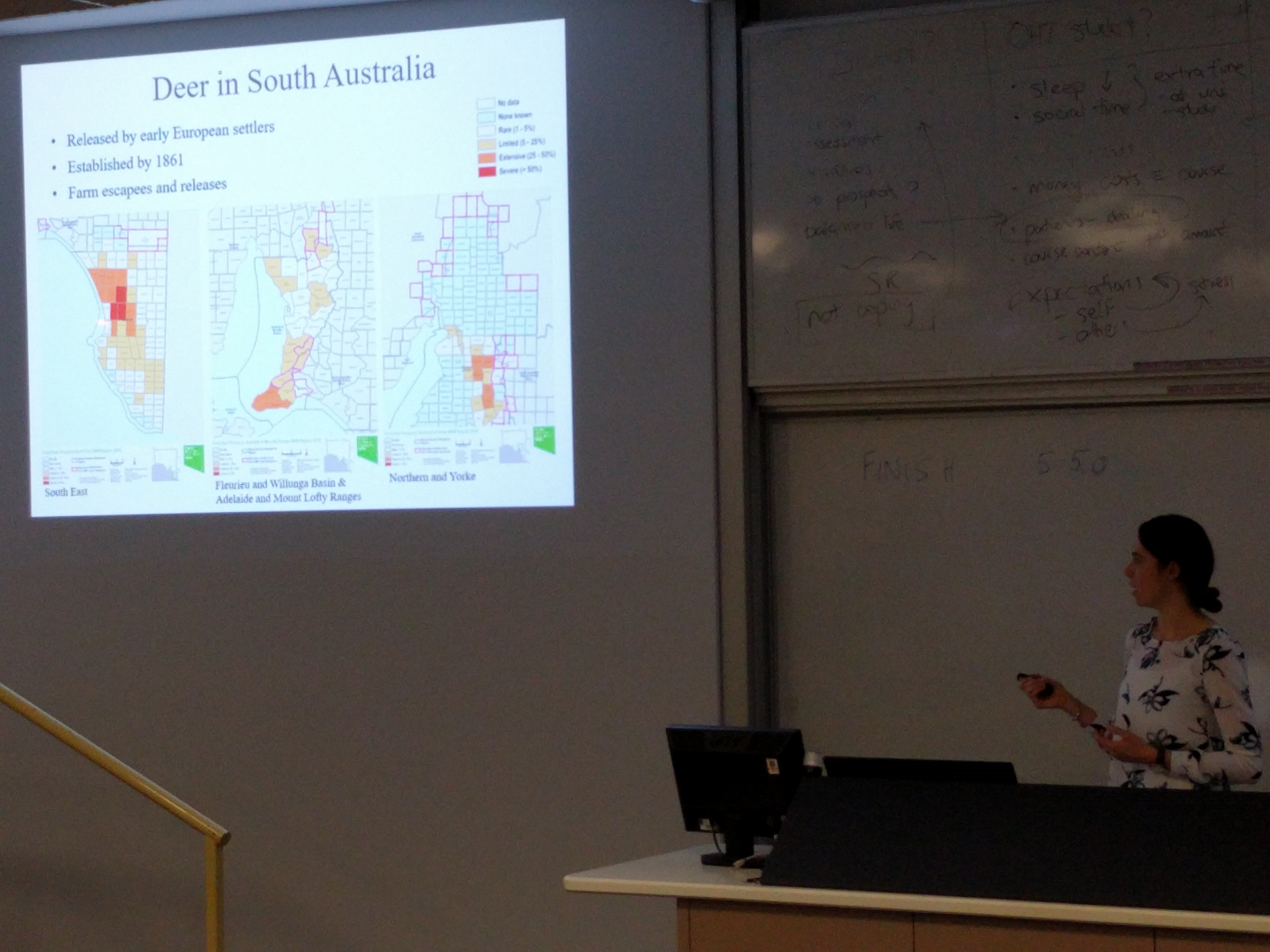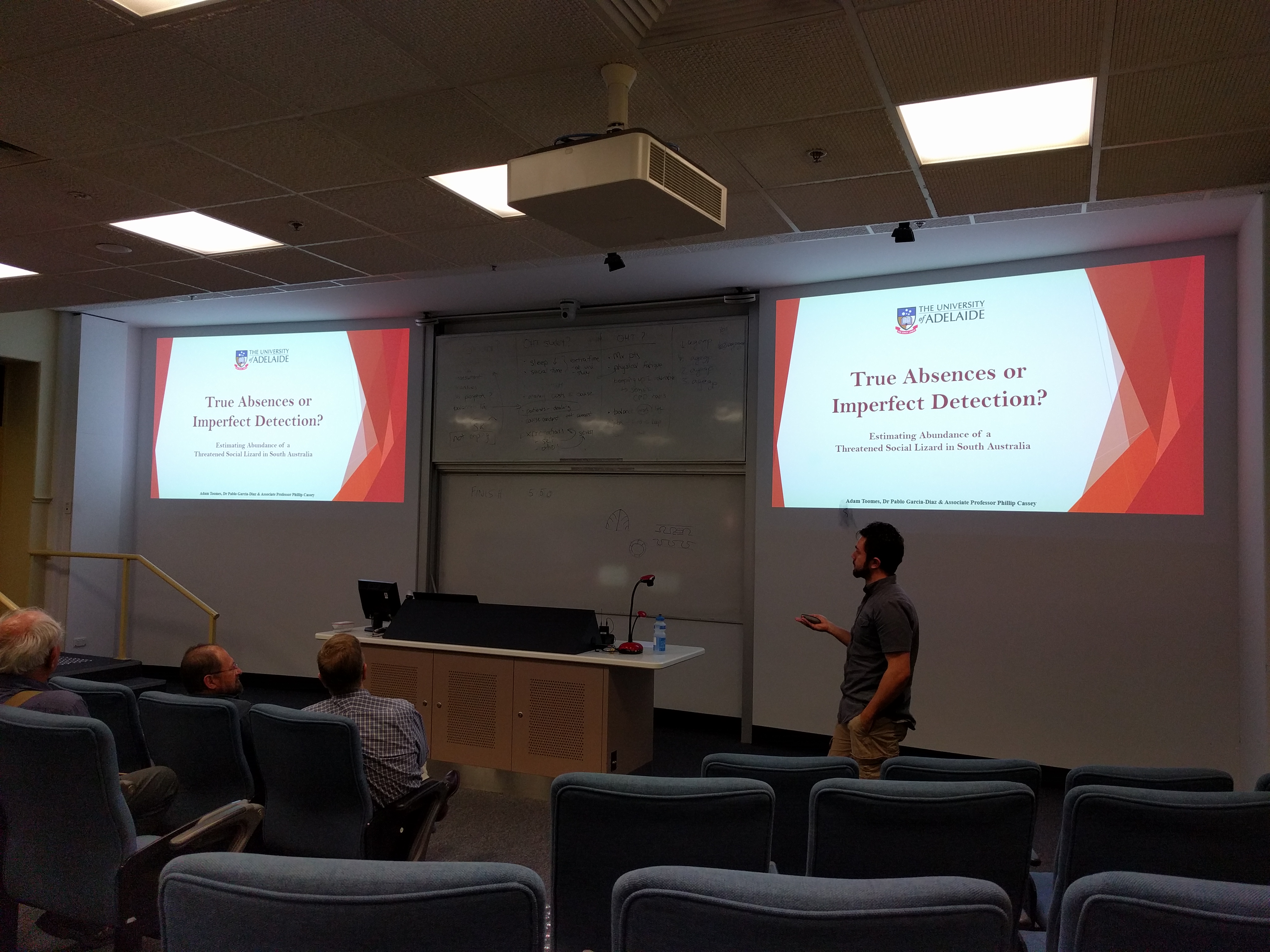 Our continuing PhD students have been busy with field work, data analyses, presenting at and attending conferences. We welcomed a new member to the team with the arrival of Amy's baby girl Naomi, and next year Adam will be continuing in the lab and commencing a PhD. Adam will be monitoring the dynamics of online illegal and legal reptile trade. In 2018 we will also welcome two new Honours students, Katie Hill and Aurelie Kanishka. Our new Centre for Invasive Species Solutions project on Understanding and intervening in illegal trade in non-native species will be kicking off early next year!
The lab has been very busy in the last few months. Adam, Sarah and Phill had a great time at the 9th Illicit Networks & Policy Flows Workshops at Flinders University where they gained some great insight into transnational trafficking and network analyses. We have also had several visitors, including Craig White and Pieter Arnold from Monash University, Alex Pigot from University College London, and Rebecca Johnson from the Australian Museum.
It has been very exciting to be working with Rebecca Johnson on our Environment Institute funded biosecurity provenancing of illegal incursions of alien wildlife project. Thanks to Rebecca we now have some more red-eared slider turtle samples and hope to have some exciting results to share in the New Year!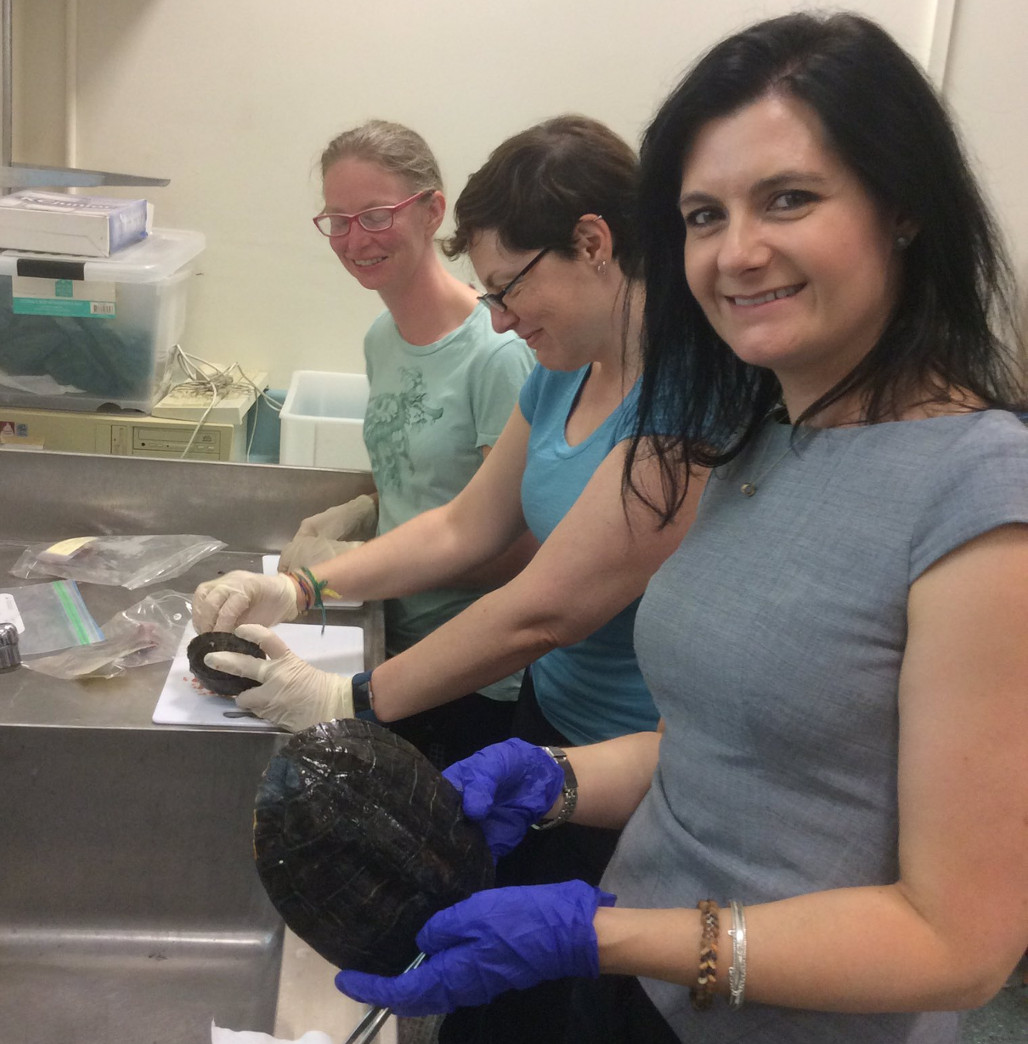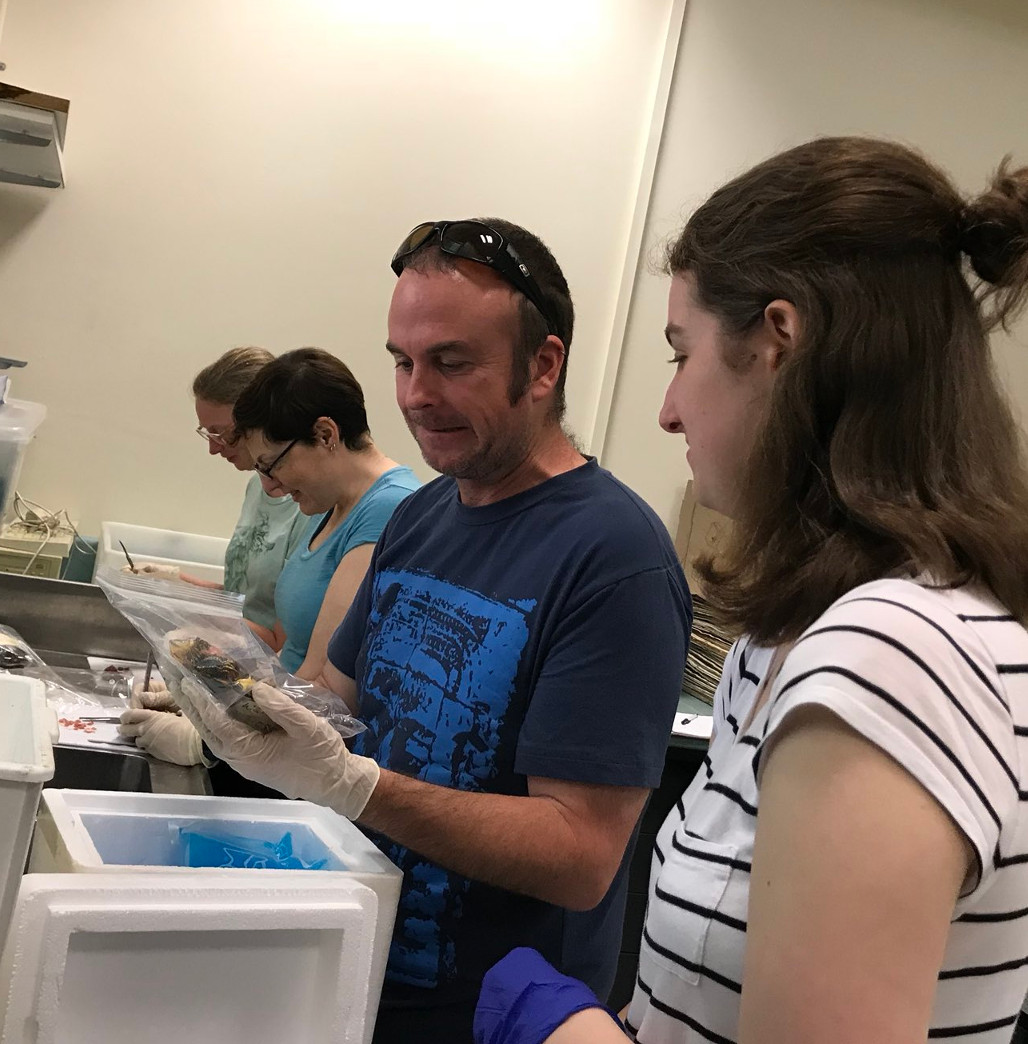 2017 has been a great year for research publications with over 20 papers coming out of the lab this year. Check out our new paper on how to incorporate information on propagule pressure in the analysis of alien establishment success. Phill and Pablo's new piece on broad conservation practice and protecting the unknowns, has been published along with Sarah's analysis with TRAFFIC on the global pangolin trafficking routes between 2010 and 2015. Sarah's research identified that at least 67 countries were involved in pangolin trafficking, highlighting the global nature of this illegal trade. 159 unique international trade routes were identified, with an average of 27 new trade routes emerging every year!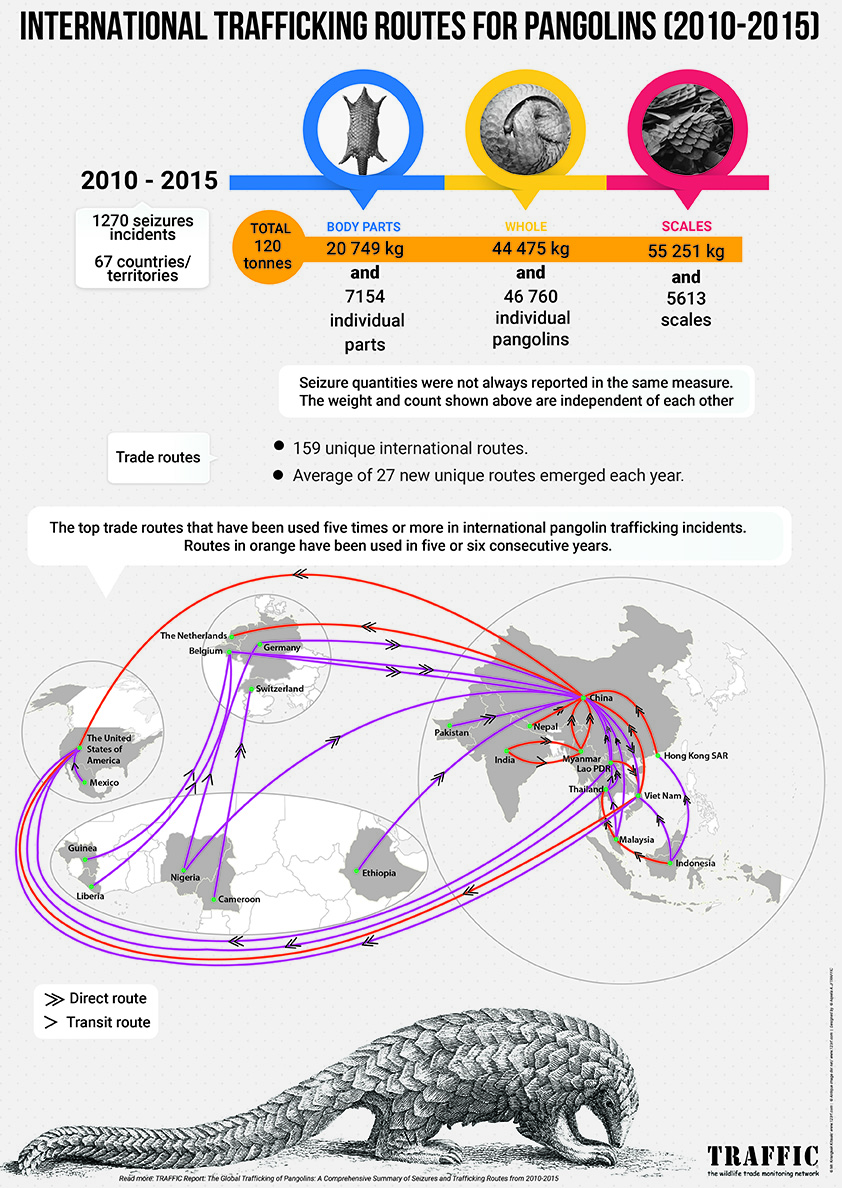 As the end of 2017 approaches, we have had some great Christmas celebrations, including cricket and a BBQ for our departmental Christmas party and this year's lab group Christmas party had it all! Pub drinks, a Thai banquet dinner, weird party golf, and a night club dance off. Sarah proved to be the best golfer in the lab, taking home the crown!
We look forward to sharing more of our research outputs with you in the New Year and wish you all a wonderful Christmas and a safe and relaxing summer period!