2019 has started with a roar – and there is no sign that it is slowing down!
Phill began the year in Toronto, Canada where he attended the Symposium on Biosecurity and Transnational Environmental Crime. The symposium brought together an international group to advance knowledge about the threats to the environment, biodiversity and human welfare from transnational environmental crime and efforts to combat it, with a specific focus on problems/issues related to biosecurity, climate change, and invasive species.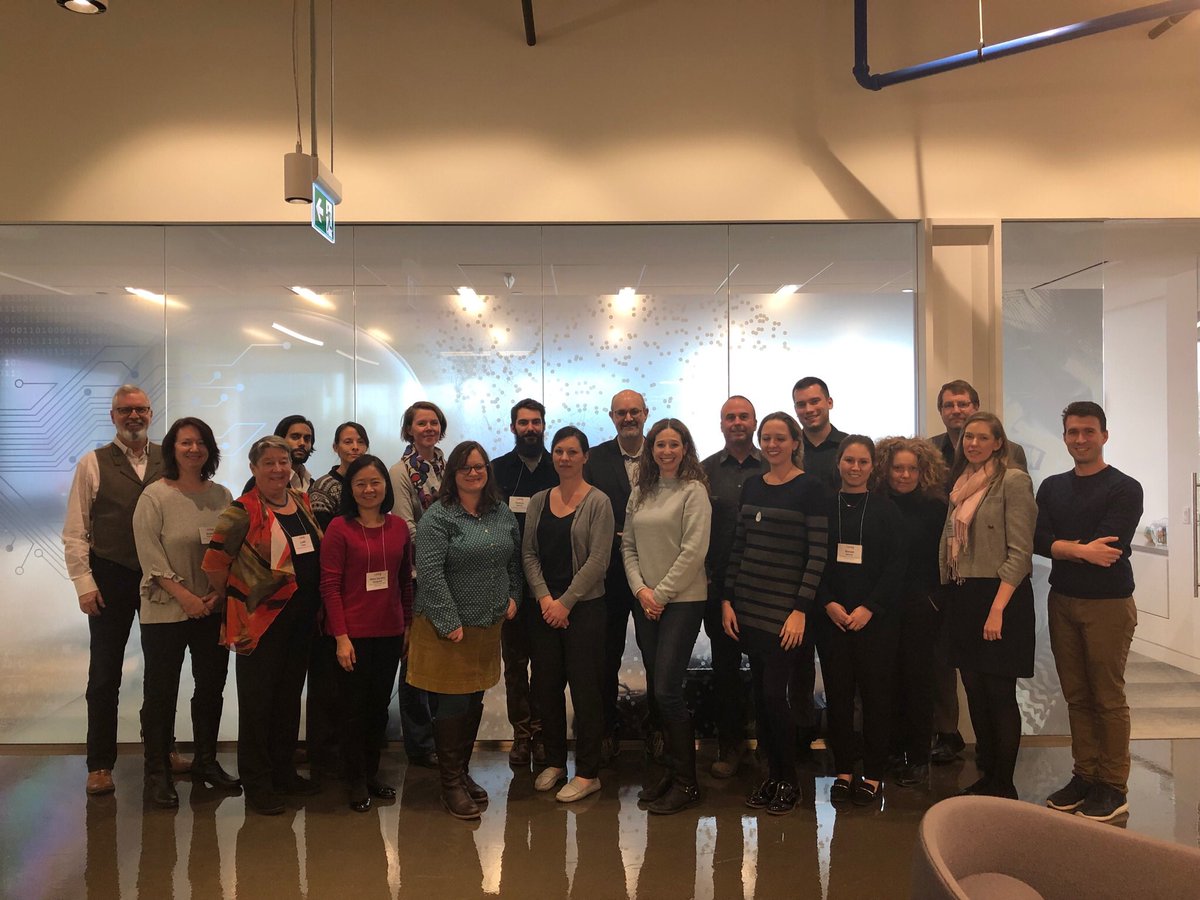 The team has expanded and we wish a very warm welcome to our two new honours students Abilash Sivadasan and Anna Rogers. Abilash will be studying The pathways and dynamics of the Australian CITES wildlife seizures data from the last 16 years. While Anna is researching Optimising audio lures and inducing grooming behaviour through flavoured gels to improve the Felixer Grooming traps for foxes. We also officially welcome, all the way from Rutgers University in New Jersey, Oliver Stringham who begins his postdoctoral research on Understanding and intervening in illegal trade in non-native species with the Centre for Invasive Species Solutions.
This year we welcomed first year Ecology, Wildlife Conservation and Animal Behaviour students with a transition camp to Port Hughes before teaching began. This was a fabulous opportunity to engage with the students prior to their University experience and help prepare them for their new learning environment.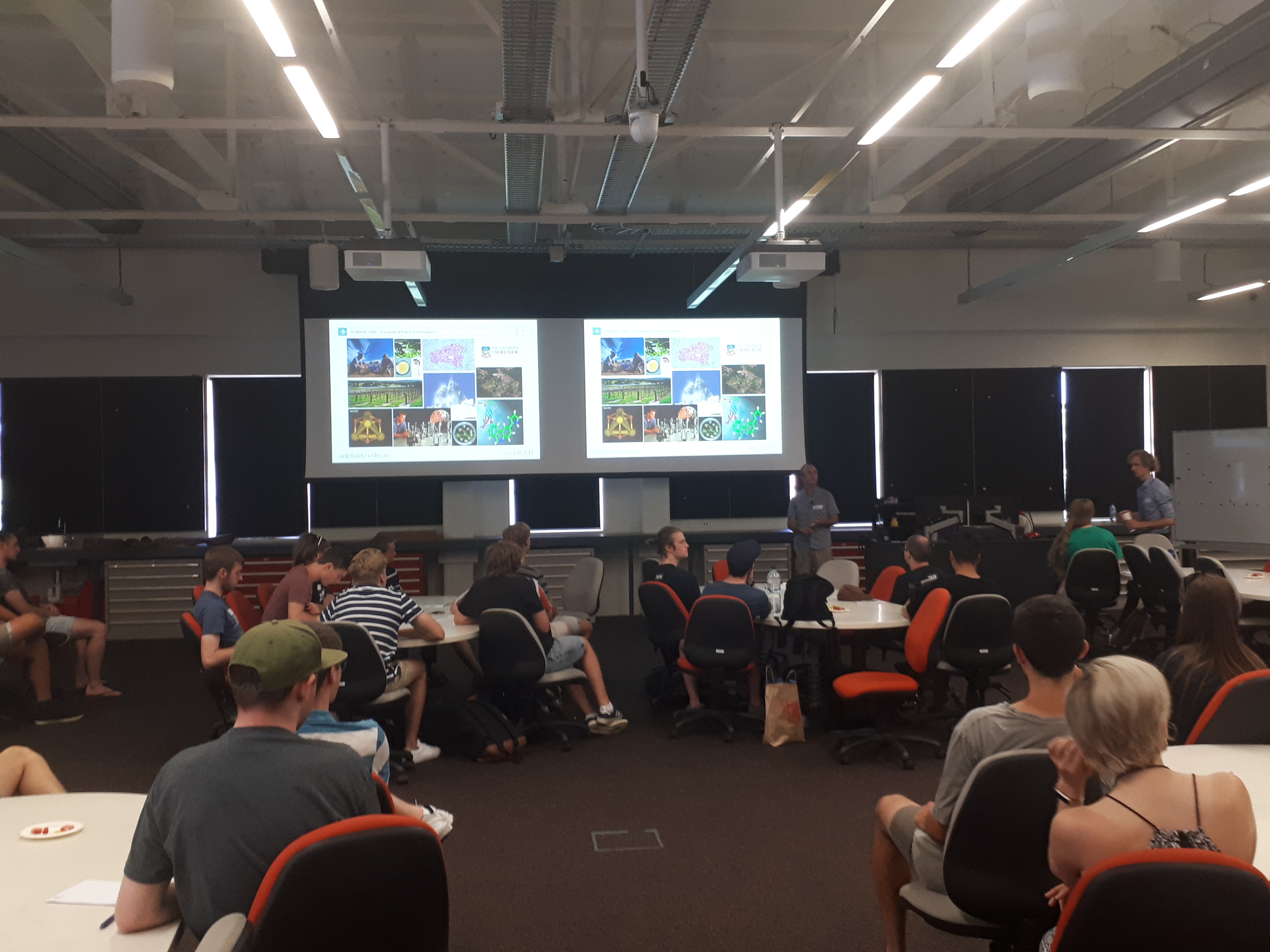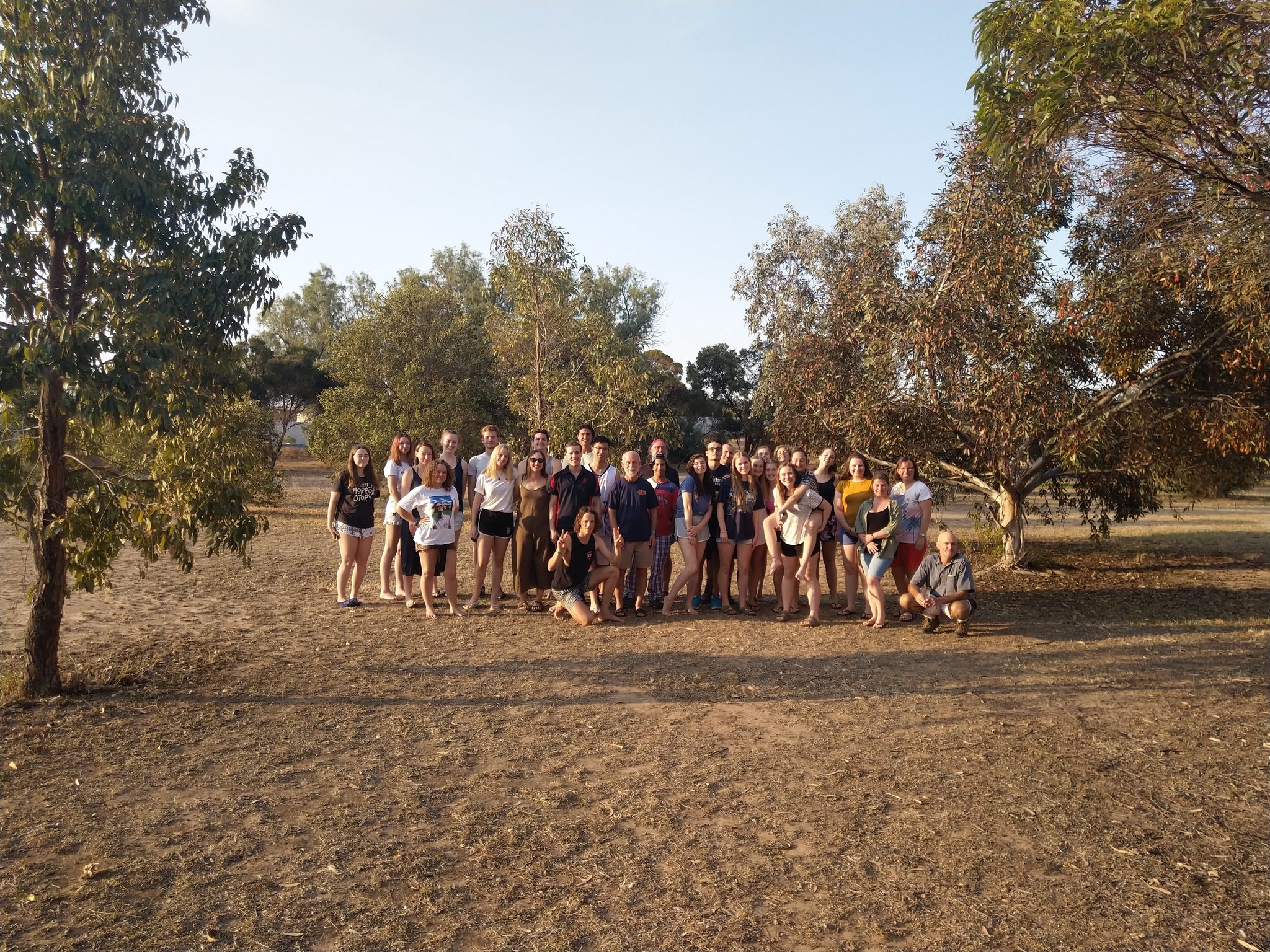 In partner with Biosecurity SA the Centre for Applied Conservation Science (CACS) hosted a South Australia Weeds Forum with the aim to understand the weed management and solution priorities in SA. The forum brought together a broad range of stakeholders from industry, government and research collectives from across regional SA. The outcomes from the forum have contributed to an expression of interest to participate in the Centre for Invasive Species Solutions weed portfolio, currently in development with a draft 10-year national investment plan released. The Invasion Science and Wildlife Ecology Group is actively involved in the CISS vertebrate pest portfolio, participating in projects on the illegal pet trade, and rabbit and feral deer management.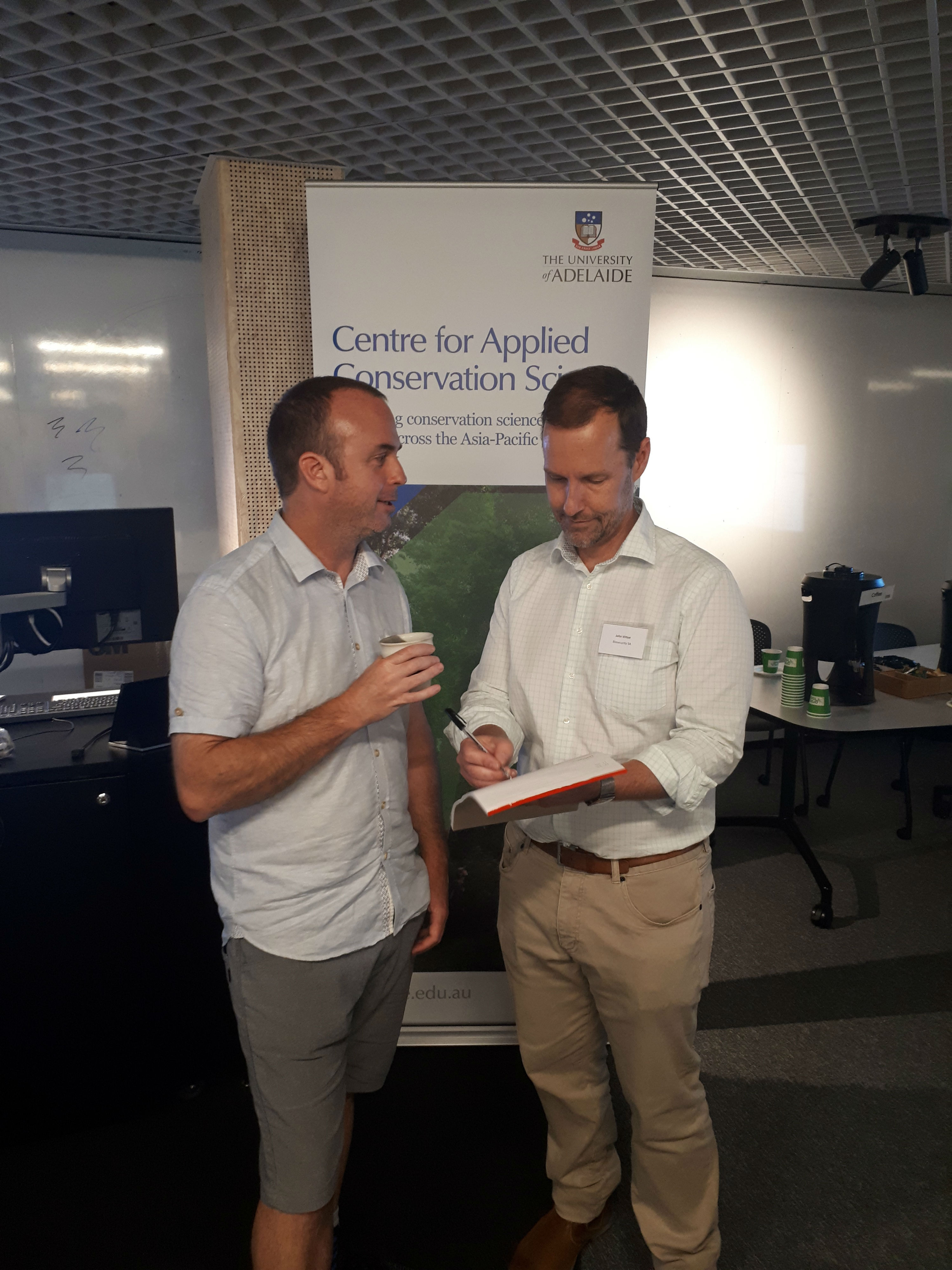 We are particularly proud of Amy Iannella for successfully obtaining her PhD ('Co-Evolution of Rabbits and the Rabbit Haemorrhagic Disease Virus (RHDV) in Australia'), and Jack Tatler for his recent thesis submission ('Integrated analysis of the movement and ecology of wild dingoes in the arid zone'). Katie Hill has now commenced her PhD and we look forward to hearing more about her project as it progresses. The Adelaide Fringe had a huge presence at University of Adelaide this year and Invasion Science and Wildlife Ecology Group had a fantastic night out in the Gardens of Unearthly Delights and Gluttony.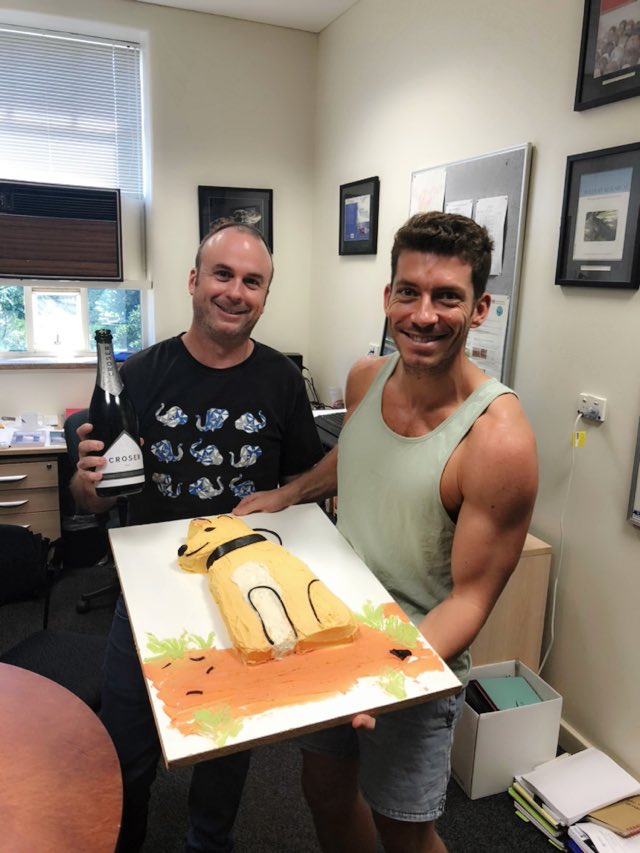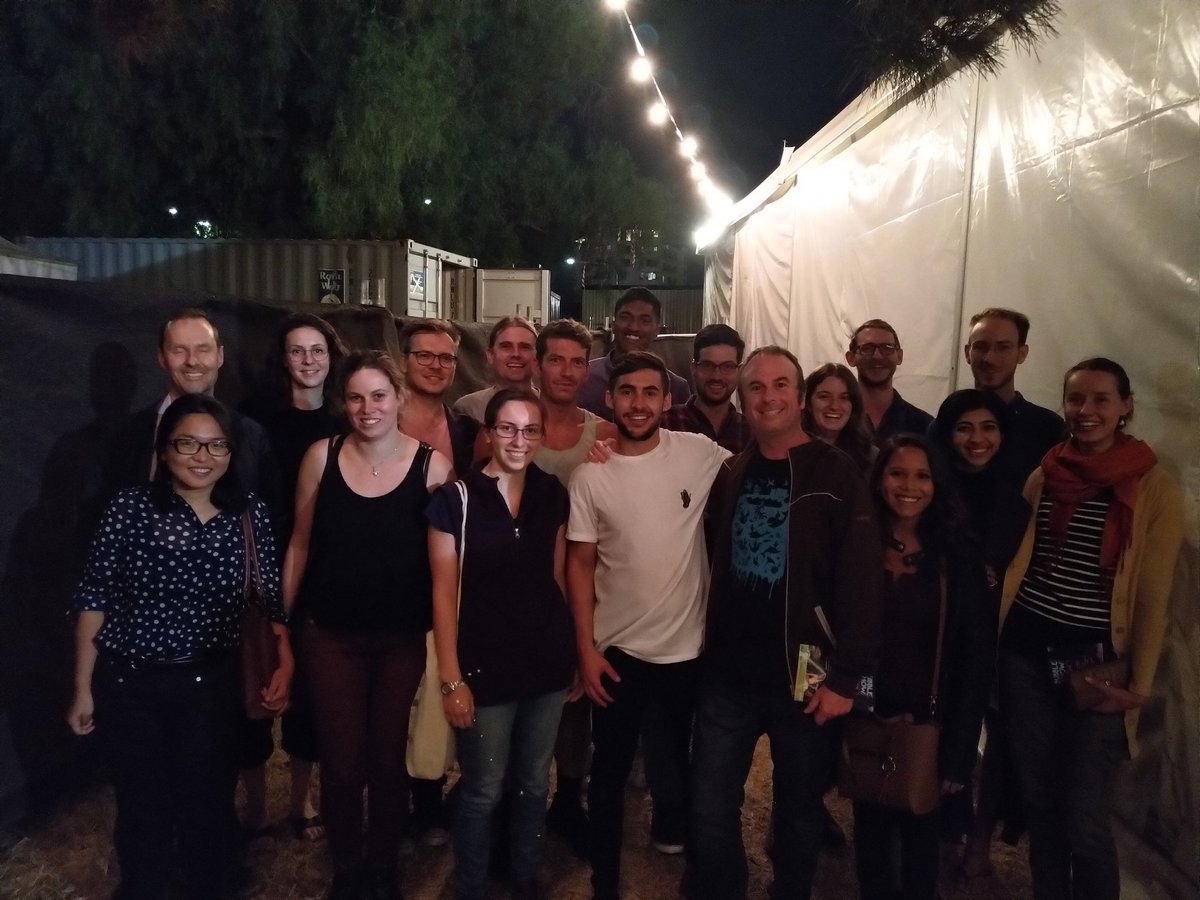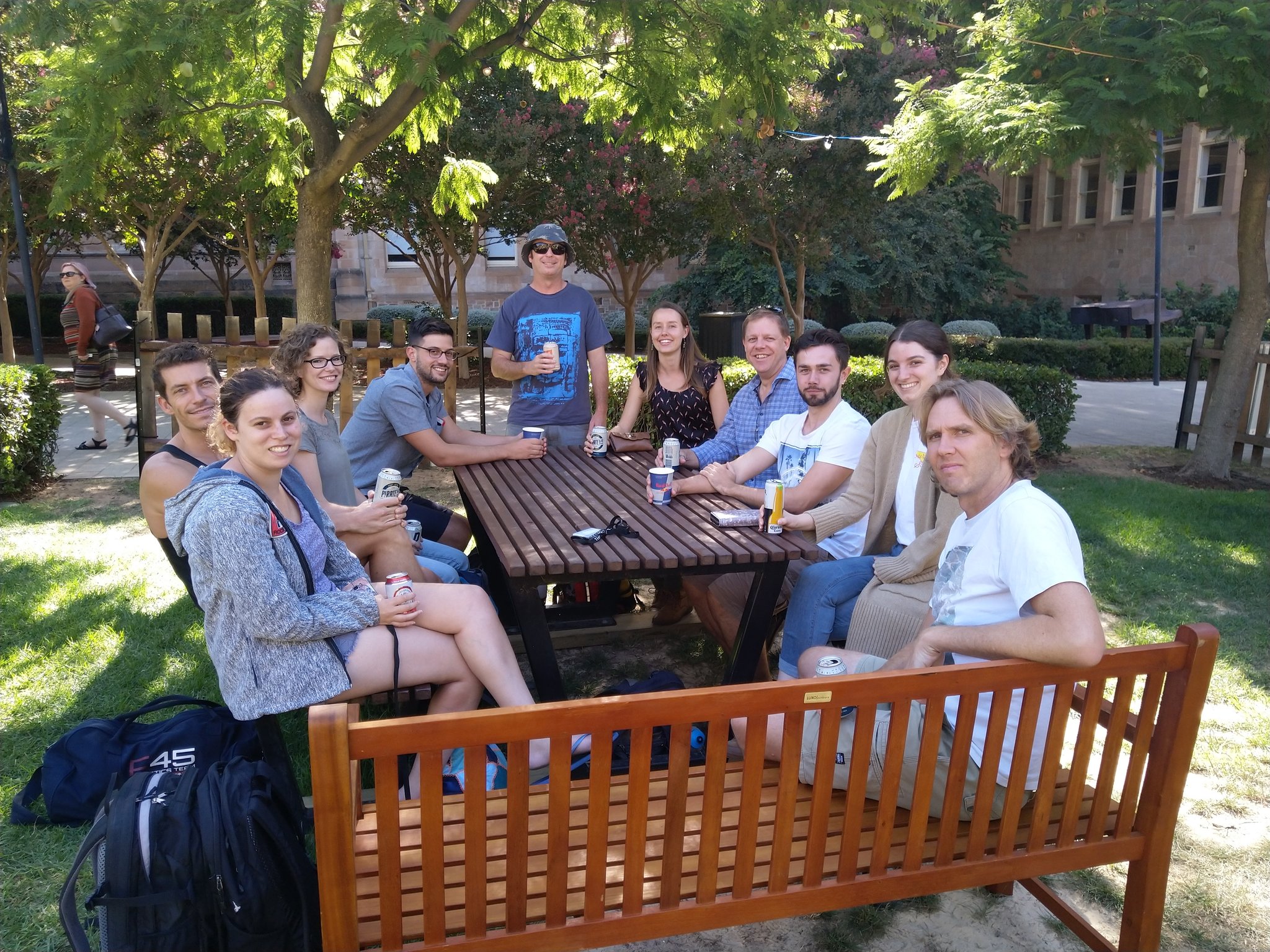 Phill, Jack and Sarah had a great week teaching the Ecology III Field Course at Calperum Station before Easter. The next few months will be very busy with the Environmental Biosecurity Roundtable in Canberra, and the NZ Bioheritage " 'Crazy and Ambitious' National Science Challenge meeting in Wellington. In June Katie, Adam and Phill will be attending the Australian Biosecurity Symposium on the Gold Coast.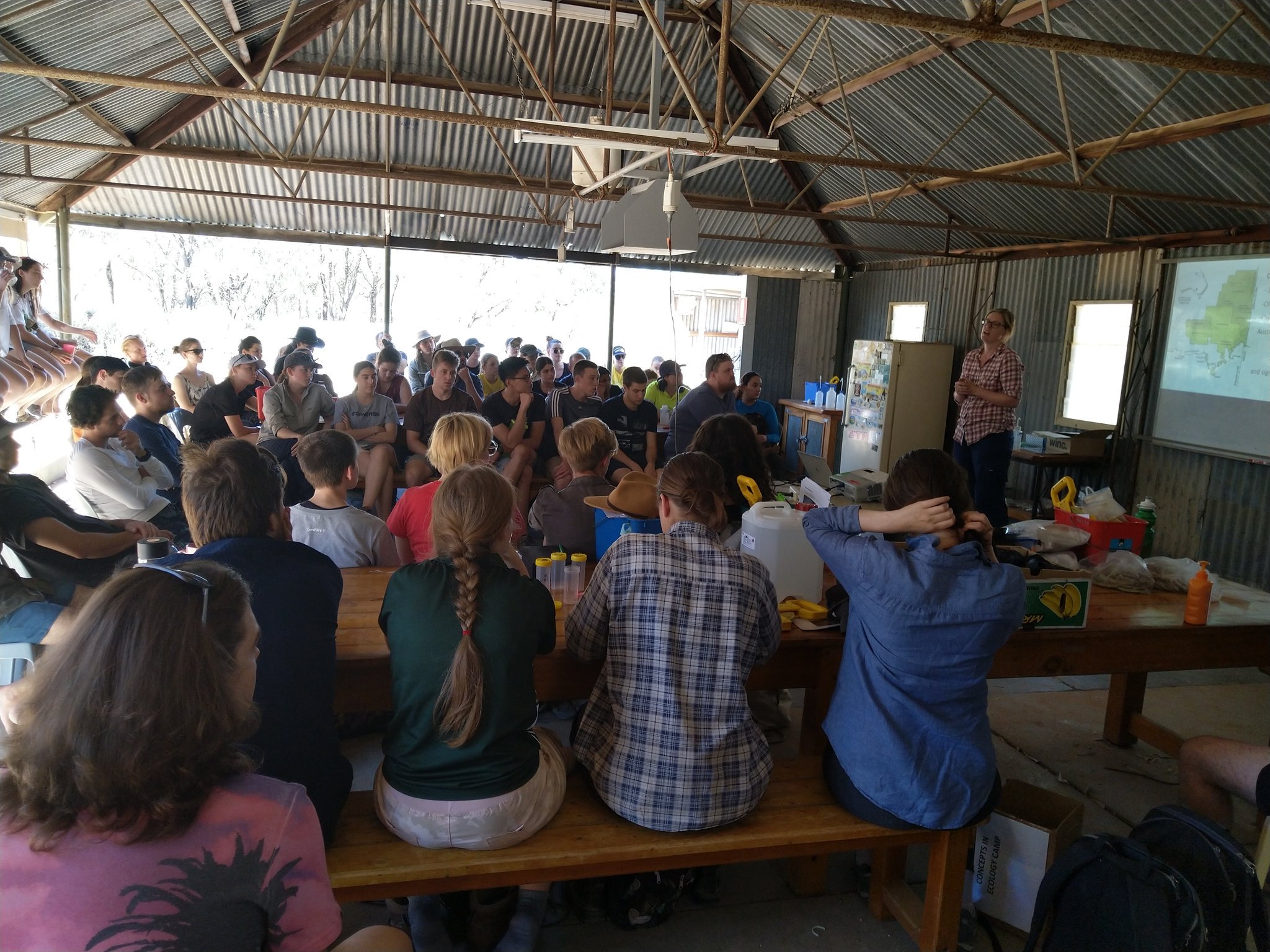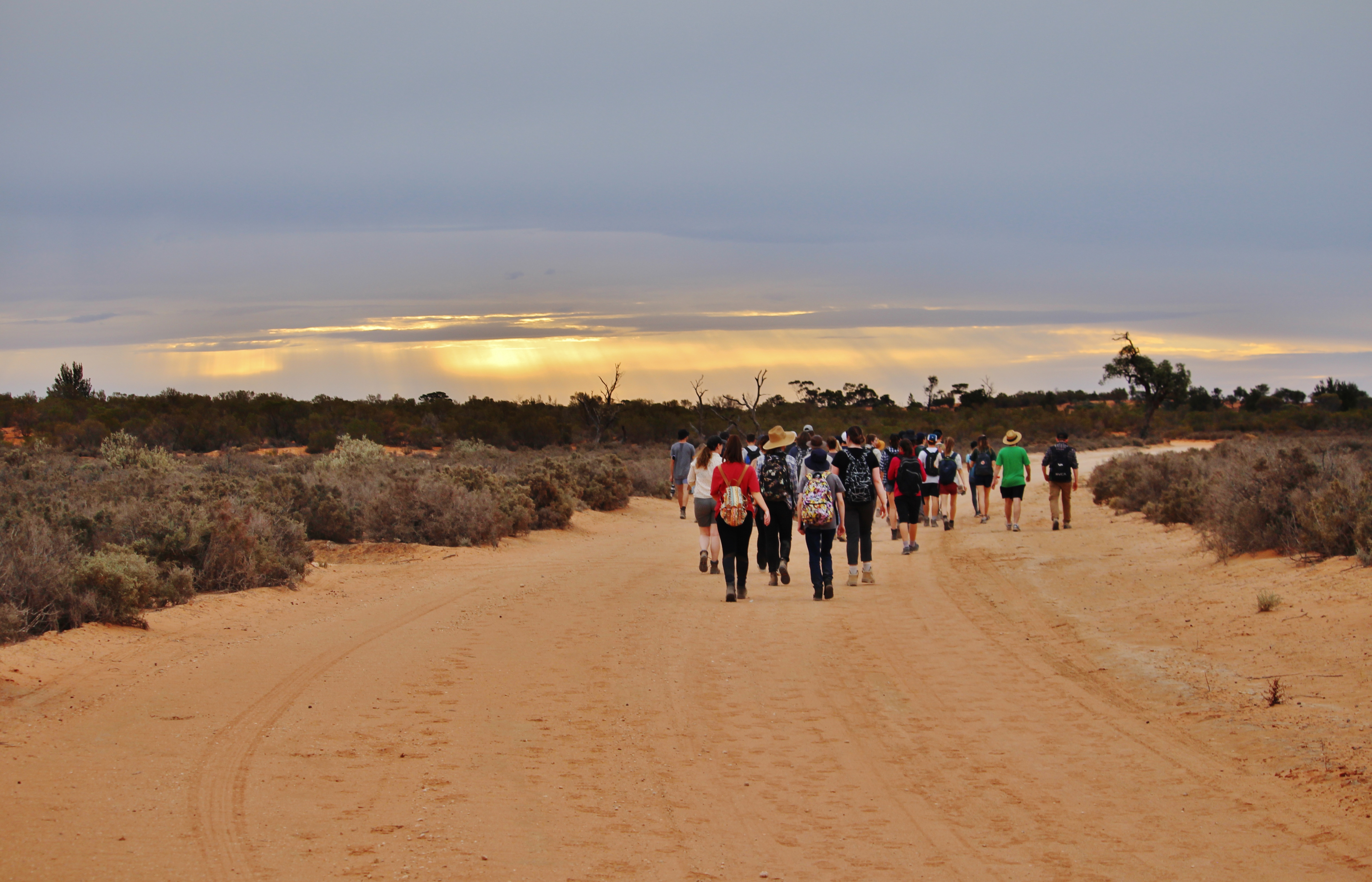 Students at Calperum Station South Australia (left); Photo Credit: Darcey Whittaker (right)