The end of the year is always a busy time, and 2018 was no different for the Invasion Science and Wildlife Ecology lab.
Phill and Adam presented at the October NSF National Socio-Environmental Synthesis Centre (SESYNC) working group in Annapolis, MD, USA. The workshop focused on linking trade, biology and pet owner decisions to the risk of vertebrate invasions, and has stimulated a variety of ongoing collaborations among the invasion biologists and social scientists, all from a diversity of backgrounds and institutions. Adam then attended the Repticon show in West Palm Beach, FL as a preliminary effort to gauge overseas demand for Australian reptiles. Adam had the opportunity to speak with Florida hobbyists, family run pet stores, and larger scale captive breeders, in order to better understand the economic and cultural motivations behind reptile trade participation. Some of the species available are seen below including: a hatchling green tree python (Morelia viridis) native to North Queensland, New Guinea and Indonesia;and a red-eyed crocodile skink (Tribolonotus gracilis) which is endemic to New Guinea.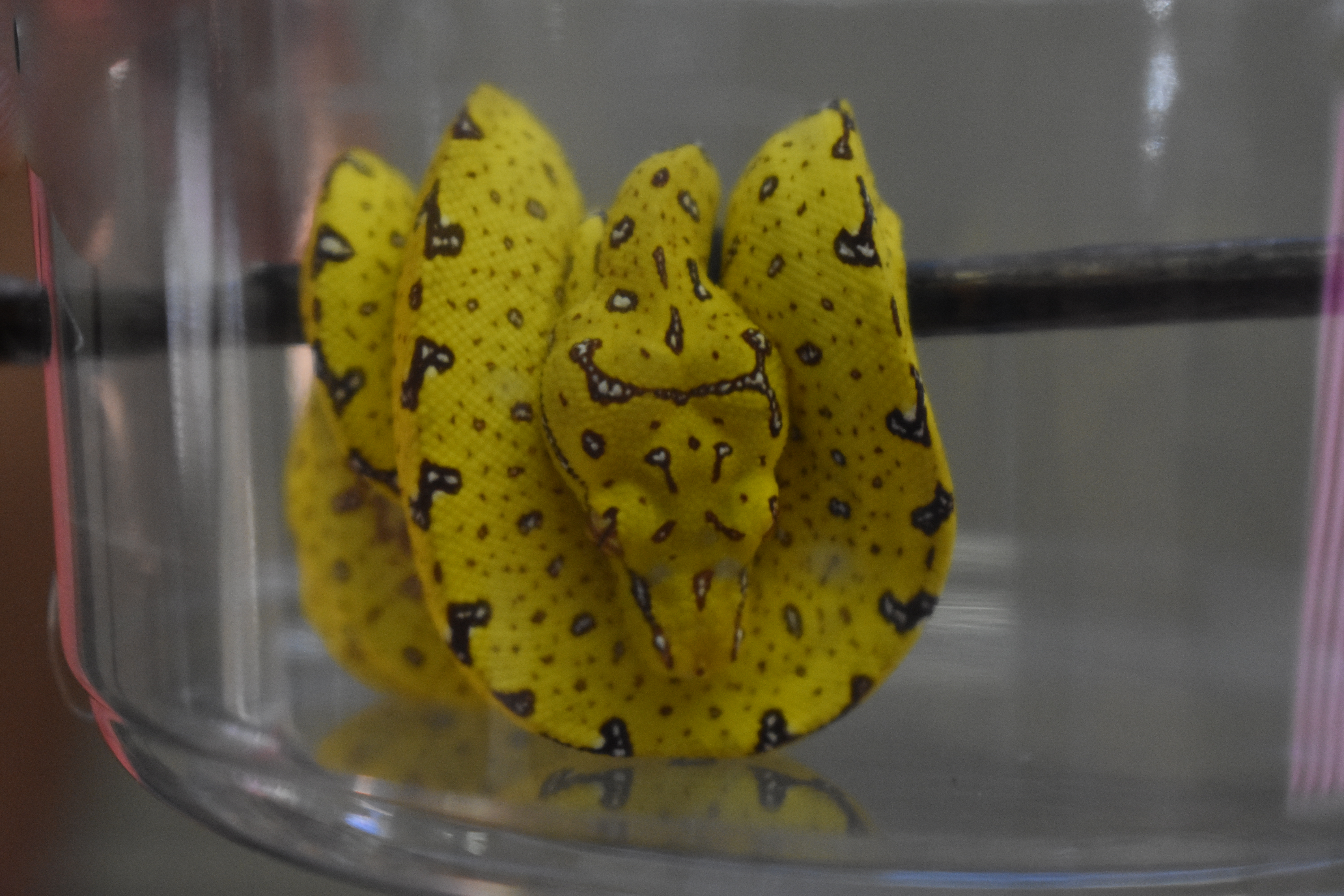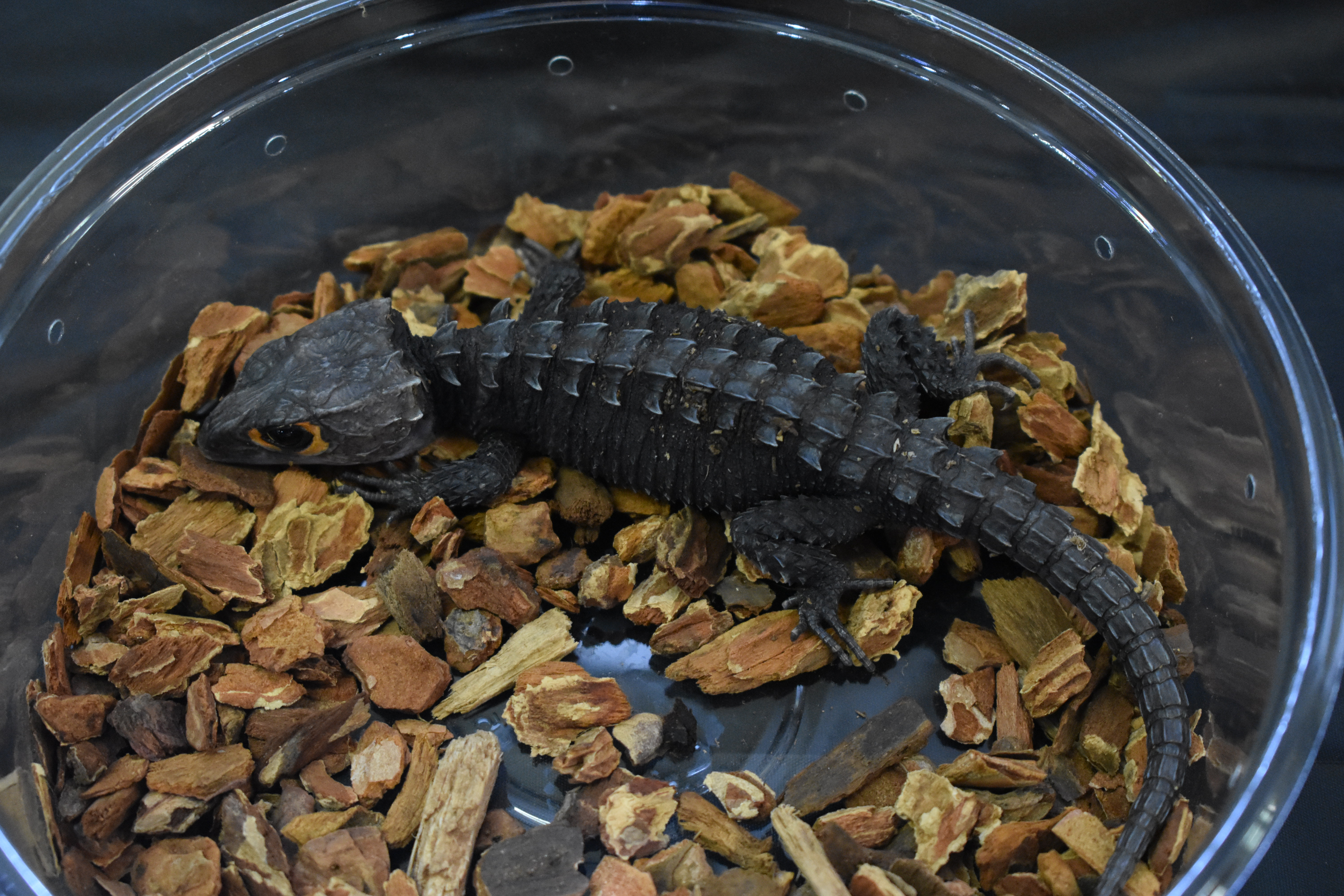 In November Phill, Tom, Josh, and Paul Thomas all attended the Fenner conference on the environment: 'The use of gene drive technology in conservation', at the Australian Academy of Sciences Shine Dome, in Canberra. Organised by Vicki Thompson from University of Adelaide, this was a fantastic opportunity to debate the possibilities offered through genomic editing for innovative pest control. It was also a chance to catch-up with some old lab friends!
The Centre for Applied Conservation Science, for which Phill is director, welcomed Bridget Kennedy the Senior Development and Program Manager of Conservation International (CI) Asia-Pacific division and Semsi Meo a Senior Scientific Officer for CI Fiji. Together they provided information on the CI Fiji program 'Ridge to Reef to Ocean' conservation approach, which collaborates with local communities and government. Excitingly, the Lau Seascape Rapid Biodiversity Program is the Centre's first flagship collaborative project between CI and the University, which aims to collectively gather data to understand the biodiversity, and natural resources of the Lau Islands with a view to long term, integrated protection of the area in partnership with local communities.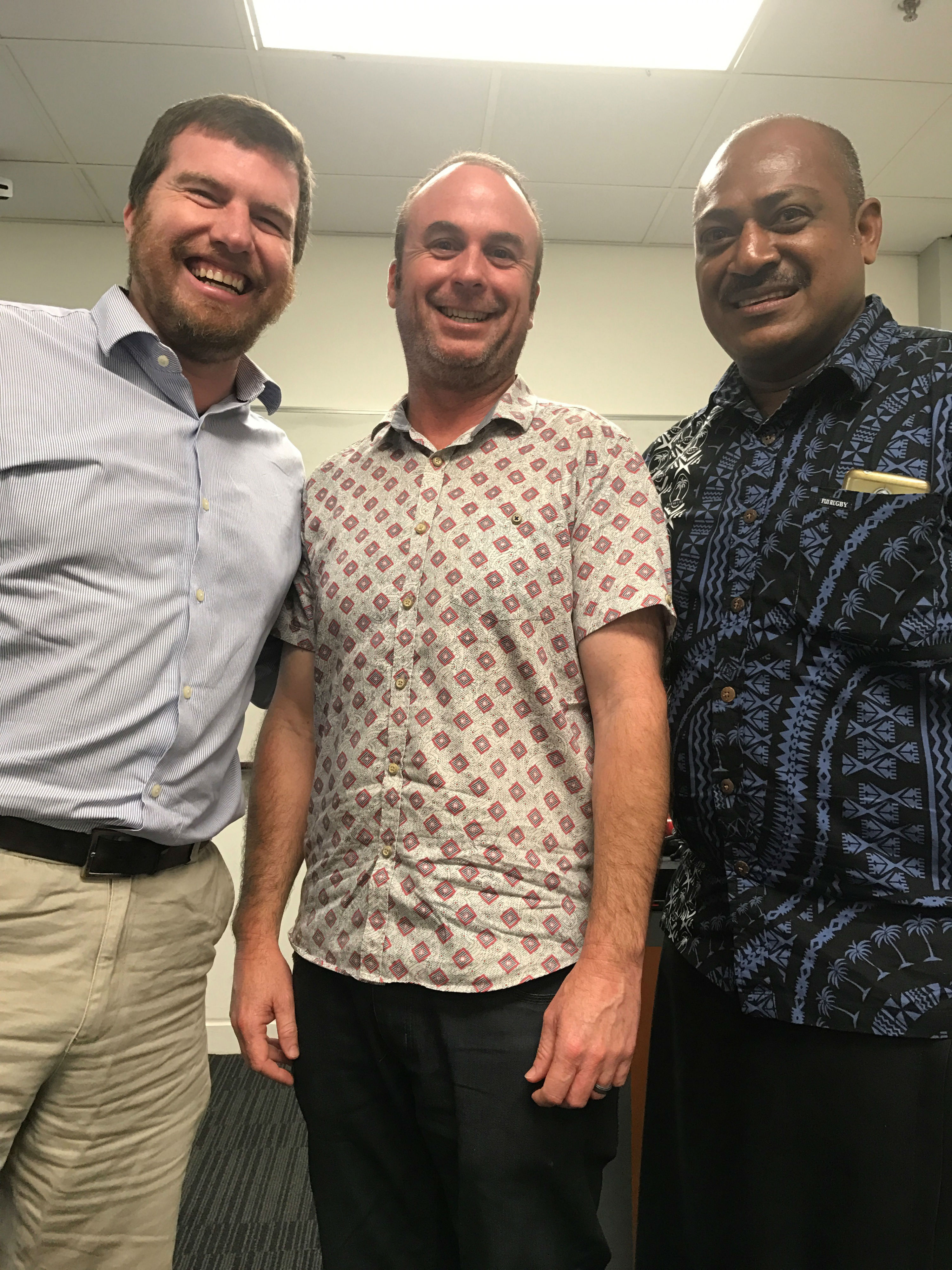 Professor Kristofer Helgen on the left, Phill in the center and Semsi Meo on the right
Many congratulations are in order as Aurelie and Katie successfully complete their honours candidature while Amy Iannella proudly submitted her PhD thesis on Investigating the role of rabbit and virus genetics in the development of resistance to rabbit haemorrhagic disease virus (RHDV). Shannon Lauchlan has left Adelaide with her husband, and is continuing her PhD remotely, writing her thesis from the beautiful landscape of Ireland. We wish them the very best on their new adventure.
Our lab manager Talia, with her partner Chris, have welcomed to the world a beautiful little boy. We're happy to welcome Miss Nadia Meakin to the lab where she will assist with Talia's role and provide administration support to the Centre for Applied Conservation Science. Nadia completed her honours in science at the University of Adelaide in 2013, and has a background in science, communication and management.
Phill and Justin Brookes dusted off their aprons to fire up the BBQs for the Department of Ecology and Evolutionary Biology Christmas party. With the sun shining, we gathered a wonderful number of our staff, students and academics. Our lab Christmas had us ten pin bowling followed by drinks and dinner at the Alma pub.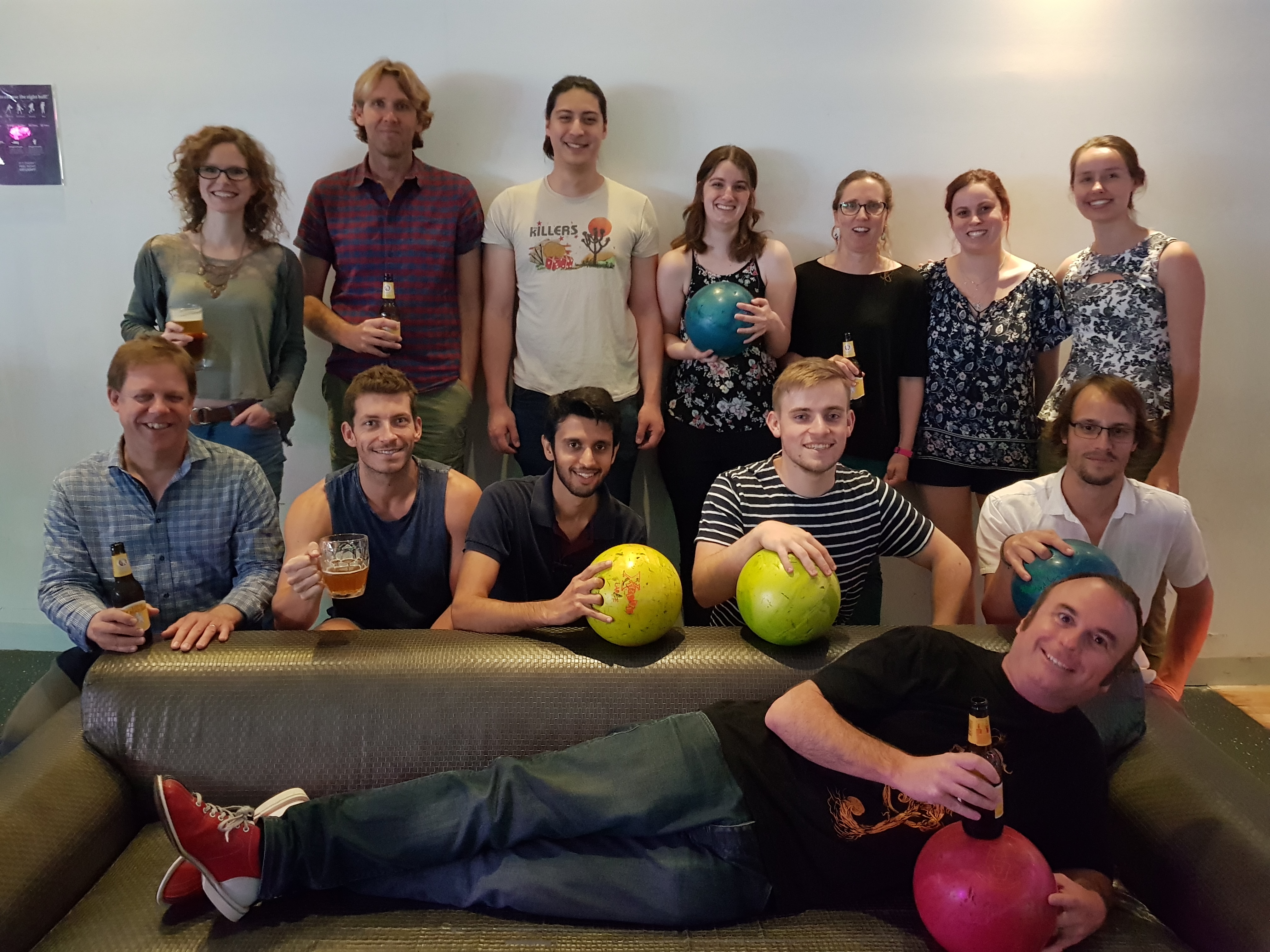 Now that we are back from our Summer Holidays we look forward to welcoming our new staff and students to the lab and commencing an action-packed year!